How will these resources help you?
Clearly, biblical literacy is an important aspect of a good religious education. We want to ensure that students of Christianity have a firm understanding of the biblical narrative. These resources aim to help you to deepen your subject knowledge of the Bible, as well as support students in exploring it.
An overview of the Bible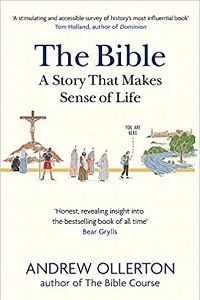 The Bible: A Story that Makes Sense of Life
by Andrew Ollerton, published by Hodder Faith, (2020), 9781529327007
This book provides readers with a compelling overview and interpretation of the Bible as a coherent narrative that holds relevance and meaning for people today. Ollerton, a skilled storyteller and theologian, takes readers on a journey through the pages of the Bible, highlighting its central themes, characters and teachings, and explores how they can be applied to our lives. The book offers a fresh perspective on the Bible, presenting it as a coherent and relevant story that provides meaning and guidance for our lives today. It serves as an accessible entry point for those seeking to understand the Bible's central message and how it can shape their worldview and approach to life's challenges.
New Testament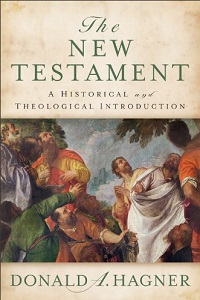 The New Testament: A Historical and Theological Introduction
by Donald A. Hagner, published by Baker Academic, (2012), 9780801039317
This book is a must-read for anyone interested in gaining a deeper understanding of the New Testament. Hagner, a highly respected biblical scholar, skillfully combines historical context and theological insights to provide readers with a comprehensive and enlightening exploration of the text. Hagner's approach is well-balanced, taking into account both the historical and theological dimensions of the New Testament, giving teachers an overview of both aspects. He delves into the historical background of each book, offering valuable insights into the social, cultural and political contexts in which they were written. This enriches the experience, enabling readers to appreciate the significance of the teachings and events described in the New Testament.
New Testament introduction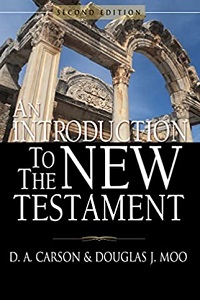 An Introduction to the New Testament
by D. A. Carson and Douglas J. Moo, published by Zondervan, (2005), 9780310238591
This book is a comprehensive and highly regarded resource that provides readers with a solid foundation for understanding the New Testament. Written by two distinguished biblical scholars, the book offers a detailed exploration of the background, content and themes of the New Testament books. The structure and organisation of the book facilitate ease of use and comprehension. Each chapter focuses on a specific New Testament book or group of books, providing an in-depth analysis of their content, authorship and historical setting. The inclusion of maps, charts and study questions enhances the book's educational value and encourages further engagement with the material making it perfect for use in the classroom or to set pupils with independent study. The authors' expertise, combined with their ability to present complex information in a clear and accessible manner, make this book an invaluable tool for gaining a deeper understanding of the New Testament for teachers' subject knowledge as well as introducing the New Testament to students.
The Gospel of Mark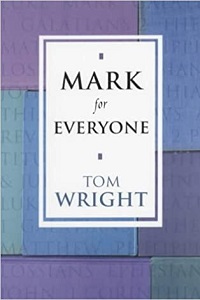 Mark for Everyone
by Tom Wright, published by SPCK Publishing, (2001), 9780281052998
This book is part of the 'For Everyone' series in which Wright explores all of the books of the New Testament. It is an engaging and accessible commentary that offers readers a deeper understanding of the Gospel of Mark. The author presents a fresh perspective on Mark's account of the life, ministry, death and resurrection of Jesus Christ, and thoughts on how the text can be relevant to life today. It would be a valuable resource for both students new to the Gospel of Mark and those seeking a fresh perspective on its message.
The Story of the Bible: a series of crossroad decisions
by Bible Project, published by YouTube, (2017)
Watch this video
The History of the Bible: a short overview of how the Bible was written
, published by National Geographic, (2018)
Watch this video
Matthew Jones has a Masters in Education and teachers Religious Education at a large Secondary School in the NorthWest of England. He is the PSHE/RSE coordinator and the Oracy Lead and teaches GCSE and A-level Religious Studies.

Text © Matthew Jones, 2023.