How will these resources help you?
These resources offer case studies from around the world exploring questions around euthanasia. They include arguments for and against voluntary and involuntary euthanasia, euthanasia for extreme mental suffering, and whether or not some places in the world have gone too far in supporting it. Euthanasia is, at the time of writing, illegal in the UK. (Note for teachers: Studying this topic involves considering difficult issues. The video resources in this list contain scenes of people discussing their distress that are difficult to watch.)
What should dying in the 21st century look like?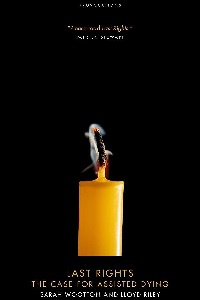 Last Rights: The Case for Assisted Dying
by Sarah Wootton and Lloyd Riley, published by Biteback Publishing, (2020), 9781785906015
This book brings to light several case studies of heart-breaking testimony of those accompanying their terminally ill loved ones in parts of the world that do not accept euthanasia at all. The testimonies tell the stories of people who continue to suffer against their will due to the blanket ban on euthanasia. The campaign group Dignity in Dying argue that, especially in light of travel restrictions due to the COVID-19 pandemic, it is time to tackle the assisted dying laws which often result in people taking drastic measures to access what they or their loved one want. Questions to consider with students include: Is it time to change the laws around assisted dying in the UK? Why do you think it hasn't happened yet? Is a blanket ban easier than dealing with individuals? Who would be allowed to receive it and who wouldn't?
Should we allow euthanasia for those who request it?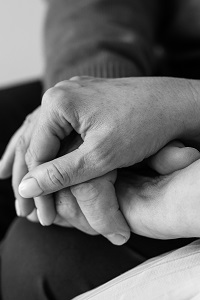 Tony Nicklinson: Why I want to end my life
published by Channel 4 News, (2012)
Tony Nicklinson suffered with 'locked-in syndrome' following a stroke. This interview explores Tony's wish to die, the support he had from his family and his opinion on the concept that life is sacred. His request for euthanasia was denied, soon after which he died naturally. Students could consider why the UK Supreme Court decided to reject Tony's application and if they agree with the reasoning. You could ask students to discuss: Does suggesting that all life is sacred invalidate some people's wishes? If the immediate next of kin approves of your decision, should you be allowed to receive euthanasia? What are the difficulties if you allow this to happen?
Additional video:
https://www.youtube.com/watch?v=96W9fMWgkvs
Should we allow euthanasia when others request it because the patient cannot?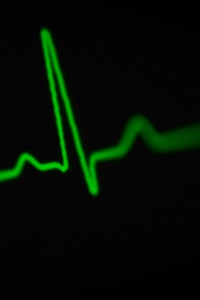 A difficult decision – the case of Anthony Bland
by Dr Allan Gaw, published by MDDUS, (2021)
Tony Bland was the 96th fatality of the Hillsborough disaster, which happened in 1989 in Sheffield at a football match between Liverpool and Nottingham Forest. Tony never regained consciousness after being crushed at the stadium and died in 1993. He retained brain stem function, which meant he was able to breathe without assistance, but was in a persistent vegetative state for four years before medical intervention was stopped. After reading the article, students could consider the following questions: Should the solicitor who was appointed to act on Tony's behalf be able to appeal against the court decision to prevent medical treatment, which was agreed by his parents? In the event that you do not have autonomy for yourself, who should be given this responsibility: family, legal representatives, or someone else? Can the concept of 'dignity' be used to support a decision to end life?
Should we allow euthanasia for a patient with a mental health condition?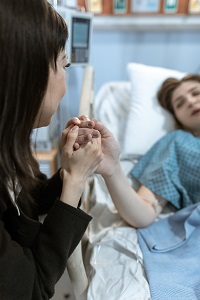 24 and ready to die
published by The Economist, (2015)
This video follows the story of Emily, aged 24, who suffered from depression. She sought euthanasia in Belgium and had her wish granted. In the video, Emily has conversations with her friends and her mother, who are all upset by her decision but unwillingly support her. Emily changed her mind at one point, but eventually went through with her original decision two years after her initial application. Students could consider the following questions: Is euthanasia for mental health conditions a step too far? Why might someone disagree with your answer? If Emily changed her mind once, is it not possible that she could again? Should we differentiate euthanasia based on conditions that are terminal and conditions that can be alleviated? Should the family of patients requesting euthanasia get a say in what happens? Is it fair that the people performing euthanasia are also the ones reviewing it? Who else should do it?
Audiovisual clip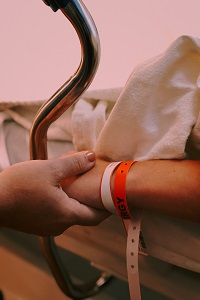 Matters of Life and Death - Arguments for Euthanasia
published by BBC Two, (2015)
A terminally ill man explains why the option of euthanasia would be beneficial for him and others like him.
In Focus: Assisted Dying Bill [HL]
by Philip Lewis, published by House of Lords Library, (2021)
Read this article
With the End in Mind: How to Live and Die Well
by Kathryn Mannix, published by William Collins, (2022), 9780008210915
Find this book
Human rights court sides with Belgium in euthanasia case
by Carlo Martuscelli, published by Politico, (2022)
Read this article
George White is a transgender and Catholic teacher of Religious Education at the secondary school he attended as a child. He is a trustee for Million Minutes and Quest, two Catholic pastoral charities where he takes the lead on safeguarding and education. He delivers LGBTQ+ Inclusion training for Catholic schools and has appeared on BBC Radio 4, BBC Radio Leicester, GB News, Pink News, and more to discuss the importance of making Catholic spaces inclusive for the LGBTQ+ community.