How will these resources help you?
The lands that make up modern day Iraq are known as the 'cradle of civilisation'. Long before Baghdad was the capital city of the great Islamic Empire of the Golden Age, it had significance for world religions. Abraham, Ezekiel, Rebecca and Daniel all have connections to the country and in Ottoman-controlled Baghdad the Jewish population was the second largest group, making up 40 per cent of inhabitants – at the time of writing, there are fewer than five Jewish individuals. The population of Iraq today is largely Muslim, with disputed statistics putting the proportions of Shia and Sunni Muslims at around 55per cent Shia and 40 per cent Sunni, and many other religious minorities hoping for peaceful co-existence in the aftermath of the violence of recent years. This list aims to help students explore the different religious groups found in Iraq and the relationships between them. It also applies historical and political disciplines to the topic and looks at political developments in this vital part of the religious studies world map.
Iraq - a history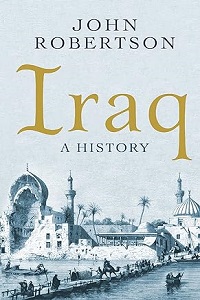 Iraq: A History
by John Robertson, published by Oneworld Publications, (2016), 9781780749495
The huge significance of this 'land between two rivers' in shaping civilisation and humanity in its first 5,000 years cannot be over-stated. Robertson's comprehensive analysis takes the reader from the earliest records of civilisation, up to the 2003 US-led coalition invasion, with an epilogue that looks ahead to Iraq's future. Chapters 5 and 6 will be of particular interest to teachers and older students alike, exploring the various religious groups, denominations and political systems which have contributed to the rich history of the nation. The book will aid discussions on Iraq as a case study and on the nature of religious belief, the relationship between religion and politics and questions of identity.
The religious make-up of Iraq- some statistics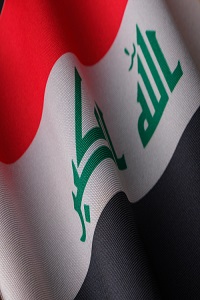 Religion: Iraqi Culture
by Nina Evason, published by Cultural Atlas, (2018)
Cultural Atlas is an Australian resource providing information on the cultural background of many of Australia's migrant communities. Between the two census of 2011 and 2021 the number of Iraqi Australians nearly doubled to 93,360. This resource seeks to outline the religious groups and denominations that live in Iraq as well as explain some of the migration patterns that have occurred, specifically to Australia. The resource covers statistics around Islam, Christianity, and The Yazidi faith within Iraq and each of these are explored in detail through this list. This resource will help students to apply the sociological and geographical discipline to their learning, not only about Iraq, but about these religious groups in general.
Religious minorities in Iraq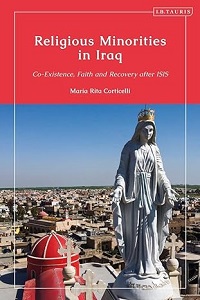 Religious Minorities in Iraq: Co-Existence, Faith and Recovery after ISIS
by Maria Rita Corticelli, published by I.B. Tauris, (2024), 9780755641369
Corticelli has a special interest in religious groups that are at risk of disappearing due to discrimination, persecution and violence. This book is the culmination of hundreds of in-depth interviews with members of groups in Iraq who were targeted by ISIS but determined to retain their religious identity. She highlights the importance of interfaith dialogue and other efforts for peaceful co-existence for a tolerant society where there has been sectarian divides. The main groups she explores are Christian, Yazidi, Kakai and Shabak communities. This resource will help students explore some religious minorities found in Iraq, and the nature of religion and how different groups are demarcated from one another. You can also hear the author discussing the situation for Christian Iraqis with ISIS in this
episode
of the BBC's Heart and Soul from 2019.
Children investigate Sunni and Shia Islam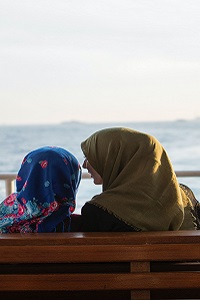 Why Can't I Be A Sushi?
by Hoda Yahya Elsoudani, published by HodaVidz, (2018)
The shared history, similarities and differences between Sunni and Shia Islam are explored in depth in this documentary by British-Iraqi Hoda Yahya Elsoudani, through the perspective of two school-age sisters wanting to understand the reasons for sectarian violence in Iraq. The film includes many examples from and discussions about Iraq, and it sets the scene incredibly well for discussions around this topic in a way that students from Key Stage 3 and above will be able to access. It also offers insights into inter-religious marriages, progressive forms of prayer at Rumi's Cave and the interplay between religion and politics more generally.
Who Are the Yazidis, the Ancient, Persecuted Religious Minority Struggling to Survive in Iraq?
by Avi Asher-Schapiro, published by National Geographic, (2014)
Read this article
Iraq Christians: Catholics and Muslims find harmony in Mangesh
, published by Al Jazeera English, (2023)
Watch this video
'I can get close to God': Millions from around the globe participate in religious Arbaeen walk in Iraq
by Sara Hassan, published by The World, (2023)
Go to resource
Ruth Marx teaches Religion and Worldviews, is a Consultant for Religious Studies and PSHE, a Farmington Fellowship Scholar and a published blogger on Re:Online.

Text © Ruth Marx, 2023.