How will these resources help you?
Understanding non-religious worldviews is just as important as a good understanding of religious views for RE students, especially as it matches the religious makeup of the UK. These resources will help introduce students to the major world religions and support their introduction to humanism.
An introduction to world religions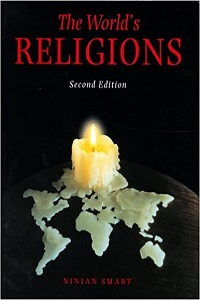 The World's Religions
by Ninian Smart, published by Cambridge University Press, (1998), 9780521637480
Smart's book is a comprehensive and highly informative overview of the world's major religious traditions. The book provides a detailed and insightful exploration of various religion's history, beliefs, practices and rituals, including Hinduism, Buddhism, Judaism, Christianity, Islam and more. Smart uses a multidimensional approach, which considers the various aspects of religion, such as the mythological, experiential, doctrinal, ethical and ritual dimensions. This approach allows the reader to understand each religion in a more comprehensive and nuanced way. This book makes a great starting point for all teachers of world religions.
An introduction to Buddhism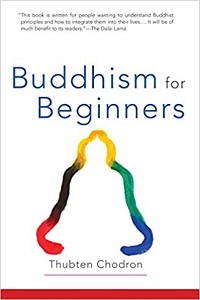 Buddhism for Beginners
by Thubten Chodron, published by Snow Lion, (2001), 9781559391535
This book is an excellent introduction to the teachings and practices of Buddhism. It is accessible, engaging and provides a thorough overview of key concepts and practices. Chodron's ability to explain complex Buddhist concepts clearly and concisely makes it the perfect book for teachers developing their subject knowledge. The author avoids using technical jargon and instead presents the material in an accessible and relatable way. The book is also perfect for students to access on their own. It provides historical and cultural context for the teachings of Buddhism, explaining the religion's origins, the Buddha's life and the development of Buddhist schools and traditions over time. This helps the reader to understand how Buddhism has evolved and adapted to different cultural contexts over the centuries.
An introduction to Islam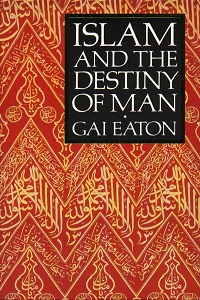 Islam and the Destiny of Man
by Gai Eaton, published by The Islamic Texts Society, (1994), 9780946621477
This book is a brilliant introduction to the Islamic faith. It is a thoughtful and insightful exploration of the Islamic faith and its place in the modern world. The book provides a comprehensive overview of the key beliefs, practices and teachings of Islam, as well as its historical development and cultural context. Eaton's deep understanding and appreciation of the Islamic faith make this the perfect book for introducing students to Islam. Eaton argues that Islam is not just a set of beliefs and practices but a path to spiritual enlightenment and fulfilment. He explores the mystical and contemplative aspects of the faith and shows how they can be integrated into everyday life.
An introduction to humanism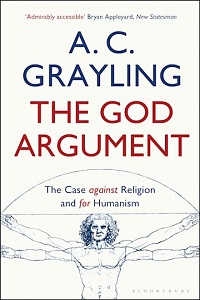 The God Argument: The Case Against Religion and for Humanism
by A. C. Grayling, published by Bloomsbury Publishing, (2014), 9781408837436
Non-religious worldviews are ever-increasing in Religious Education curricula. This book is a thought-provoking and well-researched exploration of the arguments for and against the existence of God and the role of religion in human society. The book provides a comprehensive and engaging overview of the key philosophical, historical and scientific debates surrounding the question of God's existence. One of the book's many strengths is Grayling's clear and concise writing style. He presents complex philosophical ideas and arguments in a way that is easy to understand and engaging to read without sacrificing depth or rigour, making it perfect for teacher subject knowledge development and introducing humanism in your classrooms.
An introduction to Judaism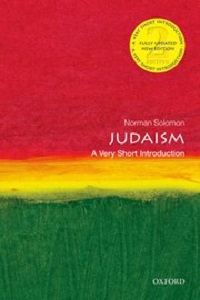 Judaism: A Very Short Introduction
by Norman Solomon, published by Oxford University Press, (2014), 9780199687350
This book is a concise and accessible overview of Judaism's history, beliefs, practices and culture. It is divided into nine chapters, each covering a different aspect of Judaism, from its origins and early history to modern-day Jewish communities worldwide. Solomon provides a balanced and informative perspective on the diverse branches of Judaism, including orthodox, conservative, reform and reconstructionist and the various sects within each, making it the perfect book for introducing students to Judaism. The book's clear and straightforward writing style makes it an ideal introduction for any reader who is new to the subject. It is also great at helping students see the diversity within Judaism (which is mentioned by most exam boards).
The five major world religions
by John Bellaimey, published by TED-Ed, (2013)
Watch this video
Matthew Jones has a Masters in Education and teachers Religious Education at a large Secondary School in the NorthWest of England. He is the PSHE/RSE coordinator and the Oracy Lead and teaches GCSE and A-level Religious Studies.

Text © Matthew Jones, 2023.