How will these resources help you?
The official teaching of the Catholic Church on sexuality and gender hasn't changed. Still, during Pope Francis' papacy, there have been a number of examples of pastoral inclusion towards the LGBTQ+ community. This list will help you to consider how Catholic spaces might explore LGBTQ+ ministry in line with Church teaching.
What is the official teaching of the Catholic Church?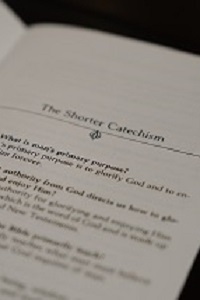 Catechism of the Catholic Church, Section Two: The Ten Commandments, Chapter Two: Article 6 I. and II.
published by Libreria Editrice Vaticana, Citta del Vaticano, (1993)
The Magisterium (Pope and Bishops) use scripture and tradition to assess what Catholics should do, and this is then written into the Catechism, the official book of church teaching. The Catechism states that LGBTQ+ people 'are to be accepted with sensitivity, compassion and respect and any sign of unjust discrimination in their regard should be avoided.' (2358) Students could consider what scripture has provided this reasoning for the church's stance on LGBTQ+ people (Genesis Chapters 1 & 2, Leviticus 18:22, Deuteronomy 22:5).
What has changed in the Catholic Church?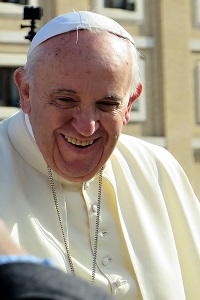 How Pope Francis is changing the Vatican's tone on LGBT people
by America – The Jesuit Review, published by America Media, (2021)
This video shows how catechism teachings were practised during the papacy of John Paul II (1965-2005) and Pope Benedict XVI (2005-2013). It highlights the shift from dogma and admonishing those who pastorally supported LGBTQ+ Catholics to the papacy of Pope Francis (2013-), who has changed the language and pastoral ministry to reflect a more inclusive environment. You could ask students to list the differences between these two approaches, giving specific examples of how Pope Francis has been more encouraging.
How does Pope Francis include LGBTQ+ Catholics?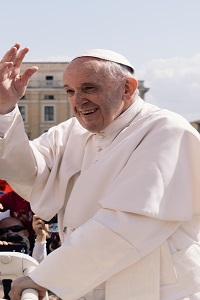 In open dialogue with Pope, ten young people ask tough questions
by Felipe Herrera-Espaliat, published by Vatican News, (2023)
This article is included in a new documentary series where the Pope is asked tough questions about inclusion and more. In particular, he speaks to a young non-binary teen who asks about room in the Church for gender and sexual diversity. Pope Francis tells the young person that: everyone is a child of God; he has a duty to make sure the Church is excluding no one, and those who use the Bible against LGBTQ+ people and inclusion are 'infiltrators who take advantage of the Church for their personal passions, for their personal narrowness'. You could ask students to discuss how we could ensure everyone in the Church feels like a child of God and how open-mindedness could be encouraged.
How can Catholic spaces be inclusive for LGBTQ+ people?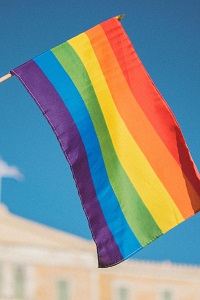 LGBTQ+ Inclusion in Catholic Schools: A Conversation with Fr James Martin SJ
by QuestLGBTI, published by YouTube, (2022)
In this video (15 mins 42 secs in), George White interviews Fr James Martin SJ, a public advocate for LGBTQ+ inclusion in the Catholic Church and has been commended for this work by Pope Francis. They explore reasons why and ways to be inclusive. There are three general areas where Fr Martin suggests schools take the lead: 1. Listen to the stories of LGBTQ+ people and use the language that they do; 2. Celebrate with LGBTQ+ Catholics on their journey by celebrating events like Pride month when the focus is on human dignity, and 3. Advocate for universal LGBTQ+ rights by supporting the decriminalisation of LGBTQ+ people and their relationships around the world. You could ask students to create ideas about how they might put these into practice in your school, focusing in particular on teaching 2358 of the Catechism mentioned earlier.
Audiovisual clip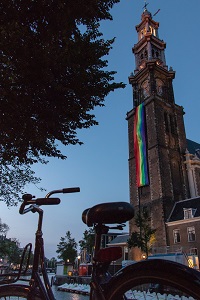 A Question of Faith - LGBT church
published by BBC Two, (2014)
The Church's view on homosexuality is discussed by members of the LGBTQ+ community.
Pope Francis: Who am I to judge gay people?
, published by BBC News, (2013)
Read this article
"Male and Female He Created Them": Towards a Path of Dialogue on the Question of Gender Theory in Education
by Congregation for Catholic Education, published by Vatican Press, (2019)
Access this resource
Conscience takes priority over church teaching, says Catholic Catechism
by Patsy McGarry, published by The Irish Times, (2018)
Read this article
LGBTQ+ Inclusion in Catholic Schools
by George White, in Diverse Educators: A Manifesto (edited by Hannah Wilson and Bennie Kara), published by University of Buckingham Press, (2022), 9781915054982
Find this book
George White is a transgender and Catholic teacher of Religious Education at the secondary school he attended as a child. He is a trustee for Million Minutes and Quest, two Catholic pastoral charities where he takes the lead on safeguarding and education. He delivers LGBTQ+ Inclusion training for Catholic schools and has appeared on BBC Radio 4, BBC Radio Leicester, GB News, Pink News, and more to discuss the importance of making Catholic spaces inclusive for the LGBTQ+ community.