How will these resources help you?
As RE teachers, we often embrace and celebrate the religious diversity that exists in our country. We can, however, risk taking the freedoms we are given to religious practice and identity for granted. By offering a global perspective on religious restrictions, as well as a case study from Christianity, teachers can feel more equipped to consider how power and authority might infringe on religious participation and identity. Through this, students can gain a wider understanding of the things sacrificed and suffered in the name of religion or belief, as well as the importance of upholding this freedom.
An overview of religious freedom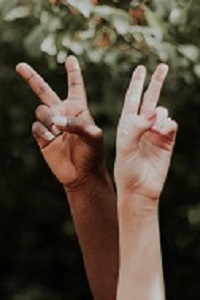 Freedom of Religion or Belief Toolkit
published by Foreign & Commonwealth Office, (2016)
The first resource establishes a common understanding and language for freedom of religion or belief. This toolkit, best read in combination with Articles 18–20 of the Universal Declaration of Human Rights, sets out a foundation for religion and belief as a crucial human right. While it is best used as a reference or glossary, it is a helpful starting point when comparing instances where these liberties are infringed upon.
The origins and consequences of religious restrictions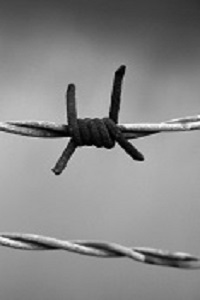 Origins and Consequences of Religious Restrictions: A Global Overview
by Roger Finke, published by Sociology of Religion, 74(3), (2013), pp. 297–313, (2013)
Finke's article provides an accessible overview of religious restrictions generally, as he addresses a shift in attention to this issue in the 21st century. What Finke does particularly well is articulate the social and political reasons why these restrictions arise, such as the state's relationship with a dominant or institutional religion, or a religious group's role in cultivating an exclusive cultural or national identity, which limits religious diversity and freedom. While these efforts are done to 'curb potential conflicts', Finke notes that this often has the opposite impact: religious restrictions rather 'provide the very conditions for religious social conflicts to occur'.
Religious restrictions around the world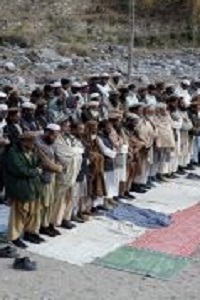 Religious restrictions around the world
by Pew Research Center, (2022)
The Pew Research Center has undertaken much research into religious demographics and global patterns in restricting religion. The Center's various reports on subjects over the last decade are worth looking into (two are listed in the Further Materials section below). This brief article of 2022 on the subject of religious restrictions provides an interactive scatterplot, which measures restrictions by government intervention or hostilities on individual and social levels. The scatterplot could very well be used for a classroom research activity or as a basis for a more in-depth case study on religious restrictions in a specific country or region.
Case study: Christianity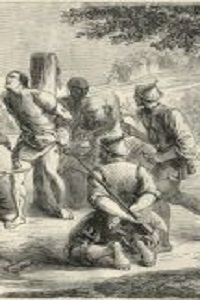 Violence and persecution levelled at Christians around the world
by the European Parliamentary Research Service, (2015)
This briefing provides an accessible introduction to religious persecution of Christians around the world. This report does well to address the fact that Christianity's majority worldwide should not obscure the fact it is a minority religion in various places. While the report is from 2015 – and can be read in tandem with more recent case studies – it works well to encourage discussions about the discrimination and persecution of Christians, which may be unfamiliar or surprising for some students.
A Closer Look at How Religious Restrictions Have Risen Around the World
, published by Pew Research Center, (2019)
Read this article
How COVID-19 Restrictions Affected Religious Groups Around the World in 2020
by Samirah Majumdar, published by Pew Research Center, (2022)
Read this article
The long-run effects of religious persecution: Evidence from the Spanish Inquisition
by Mauricio Drelichman, Jordi Vidal-Robert, and Hans-Joachim Voth, published by PNAS, (2021)
Read this article
What About Us? Global Perspectives on Redressing Religious Inequalities
by M. Tadros, published by Institute of Development Studies, (2022)
Read this eBook
Natalie Smith completed her PhD in the History of Christianity in 2022. Her research focused on the city of Jerusalem and its development in late antiquity through the disciplines of anthropology and geography, comparing the architectural development of the city in comparison to the textual and ideological image promoted by its visitors. Natalie is an RE teacher.

Text © Natalie Smith, 2023