How will these resources help you?
Debates on abortion are ubiquitous and contentious. Much of the literature for Religious Education teachers tend to focus on either pro-life or pro-choice and can over-simplify the complex nature of religion and its place in this debate. These resources will help navigate the religious contributions to this ongoing issue, providing insights for GCSE and A-level discussions.
Religion and compassion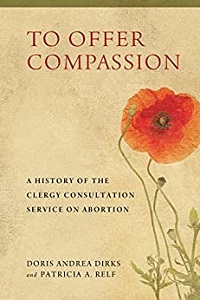 To Offer Compassion: A History of the Clergy Consultation Service on Abortion
by Doris Andrea Dirks and Patricia A. Relf, published by University of Wisconsin Press, (2017), 9780299311384
This book is a detailed history about a group of Protestant and Jewish Clergy (mainly white, middle-aged male) members who advocated women's rights for abortion in America after 1967 when abortion became illegal. They spoke out on this issue and counselled many women with unwanted pregnancies, including referring them to licensed doctors who could carry out safe abortions. This history is often undocumented by religious groups today that use the term pro-life as a general view of their entire religious community and its teaching. In fact, some members of that religious community may not take that overall view. In light of recent changes in the law in different states in America, it might be worth posing the question of how these religious groups now view pro-life viewpoints. Using this resource with A-level and GCSE students will help them to understand the complex issues involved and will help them to enrich their essays with otherwise previously overlooked religious views.
Pro-choice Christianity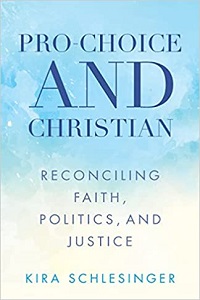 Pro-Choice and Christian: Reconciling Faith, Politics, and Justice
by Kira Schlesinger, published by Westminster John Knox Press, (2017), 9780664262921
This book explores the biblical, theological, political, historical and medical aspects of the debate to provide a thoughtful Christian argument for a pro-choice position about abortion issues. The book examines choice from a Christian perspective, using relevant scripture to inform the discussion. It is useful when teaching the ethics of abortion as it gives a modern Christian viewpoint that is shared by many today - that the decision to carry a pregnancy to term is one to be made by the woman, her medical team, and her family, rather than by politicians. It is important to make the point that Christians who are pro-abortion rights are not necessarily pro-abortion. There are some excellent discussion questions included at the end of this book that students at A-level and GCSE-level could engage with in a classroom setting.
One view fits all?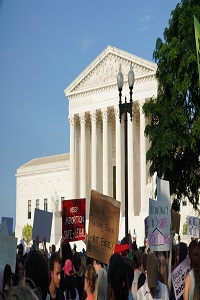 There is no one 'religious view' on abortion
by Samira Mehta, published by The Conversation Trust, (2022)
This is an accessible short article to help both GCSE and A-level students to understand the reality of the different religions' stances and how followers live out their lives in relation to abortion and reproductive rights. A range of religions and beliefs are covered here, showing the nature of religious diversity and how this is not simply clear-cut certainties or pro-life and pro-choice; religious perspectives are very much divided even among people of the same religion. Although a relatively short article, it is written with informed religious and ethical background knowledge. The comprehensive overview of the religions' stances on this contentious issue provides a way of introducing students to its complexities and would help them to avoid falling into the trap of simplifying religious viewpoints in Religious Studies examinations.
Discussions on abortion and religion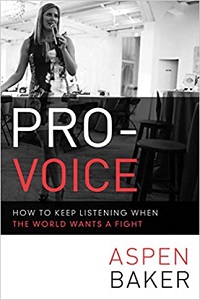 Pro-Voice: How to Keep Listening When the World Wants a Fight
by Aspen Baker, published by Berrett-Koehler Publishers, (2015), 9781626561106
Baker recounts her own and others' personal experiences in this book, using her philosophy of pro-voice which she believes enables people to have respectful and compassionate exchanges about controversial topics. She founded her organisation 'Exhale' and writes about personal stories and accounts of abortion that others felt drawn to share with her. She wanted Exhale to facilitate dialogue and conversation around abortion and says she is proud to stay within this topic's 'grey area'. This is an excellent book for teachers and students alike, as it is based on the religious ideals of love and compassion for others. It gives a useful account of the history of the abortion debate, which has led to the current divide in public opinion. This book, however, is about progress and moving forward together.
Audiovisual clip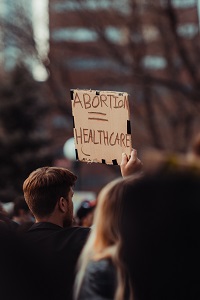 Simon Schama Meets - Roe vs Wade
published by BBC Four, (2022)
Margaret Atwood author of The Handmaid's Tale, discusses anti-abortion legislature in Christian politics, and the harmful ramifications of the overturning of Roe vs Wade.
How Women Got Abortion in Medieval Times
by Unnecessary Stories, published by YouTube, (2022)
Watch this video
Abortion, Justice, and Religion: A Q&A With Rabbi Danya Ruttenberg of the National Council of Jewish Women
by Guthrie Graves-Fitzsimmons, published by Cap, (2022)
Read this article
'Theocratic' US abortion bans will violate religious liberty, faith leaders say
by Melody Schreiber, published by The Guardian, (2022)
Read this article
Alison McMillan is the Curriculum Tutor for RE trainee teachers at the University of Sussex and leads the Religion and Philosophy department at a secondary school in West Sussex. Alison has extensive experience in teaching as well as examining A-level and GCSE Religious Education.

Text © Alison McMillan, 2023.