How will these resources help you?
Humans are obsessed with thinking and morality. The ability to think, feel and reason is what makes us human. Ethics is a large component of many GCSE and A-level Religious Studies courses for all of the major exam boards because of the importance for young people to understand ethical frameworks and morality. These resources are flexible in their use as they are both great for developing teacher subject knowledge but can also be used to introduce ethical thinking into the RE classroom.
A starting point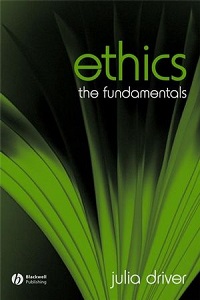 Ethics: The Fundamentals
by Julia Driver, published by Wiley-Blackwell, (2006), 9781405111546
This book is an excellent exploration of different ethical theories and morality. It will give both students and teachers a good foundational understanding of ethics. Driver concisely and succinctly introduces some of the core ethical frameworks, such as Kantian ethics, normative ethics and feminist thinking within ethics that students of moral philosophy will encounter. She insightfully explores some of the major questions that pupils will face when studying ethics and does so in an accessible and readable way.
A history of ethical thinking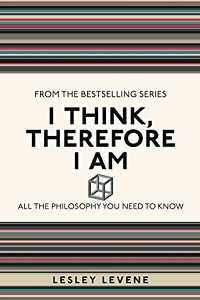 I Think, Therefore I Am: All the Philosophy You Need to Know
by Lesley Levene, published by Michael O'Mara, (2013), 9781782430247
Written in an accessible and entertaining way, this book serves as an excellent tool for teachers wanting to further develop their knowledge and understanding of the history of ethical thinking and also for introducing ethical theories to pupils. Levene introduces various ethical thinkers through a timeline from ancient Greek philosophies to modern-day thinkers. I Think, Therefore I Am is a great book for those that need a really simple introduction to ethical thinkers, making this book the perfect tool for use in the classroom.
A wider view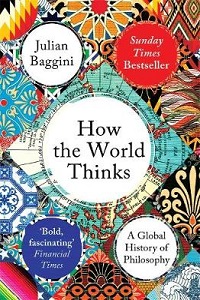 How the World Thinks: A Global History of Philosophy
by Julian Baggini, published by Granta Books, (2019), 9781783782307
This book is a brilliant exploration of philosophical history from a less westernised perspective. Baggini expands on the westernised understanding of the history of thought and explores ethical thinking from Japan, India, Africa and the Islamic world, widening the reader's perspective. This is a great text to develop subject knowledge and to use in the classroom. Baggini delves into ethical thinking that pupils are unlikely to have encountered before in previous studies. The book demands a thoughtful exploration of its ideas presented. Baggini approaches deep and fundamental ethical ideas by interviewing thinkers from around the globe. The book is thought-provoking and, at times, challenging – however the author's use of anecdotes makes this book very accessible.
A History of Ideas: Kant's Axe
by Nigel Warburton, published by BBC Radio 4
Watch this video
Matthew Jones has a Masters in Education and teachers Religious Education at a large Secondary School in the NorthWest of England. He is the PSHE/RSE coordinator and the Oracy Lead and teaches GCSE and A-level Religious Studies.

Text © Matthew Jones, 2023.