How will these resources help you?
World War I profoundly changed the world. It revealed the worst of humanity, the horrors in the trenches and the lifelong physical and emotional scars people suffered. However, it was also a period full of change, a time during which many new medicines and medical discoveries were made. In times of such crisis, medical advances are often accelerated in order to meet new challenges. This applies even in recent times with, for example, the fast rollout of COVID-19 vaccinations.
From the moment of the first death from a machine gun on the battlefield, the fate of the wounded was in the hands of medical innovation and people who devoted their lives to these medical advances. Amid the chaos and horror, innovators endeavoured to improve life for those wounded or disabled by war. Simply put, these innovators sought solutions to scientific problems.
These sources aim to help teachers and students discuss the war from the point of view of reparation rather than destruction. Choosing to look at medicine is an effective way to understand people's suffering and pain and their belief in life returning to normal. From treating fractures to facial reconstruction, to blood transfusions, medicine and science were forced to cope with the new types of physical and psychological wounds doctors and nurses were facing. The scope of these varying sources, for example, websites, videos and books, will enable teachers to create engaging teaching sessions using enquiry questions such as 'How did medicine evolve during World War I?', 'How were people treated for physical injuries?' and 'What were the psychological consequences of trench warfare?'.
An overview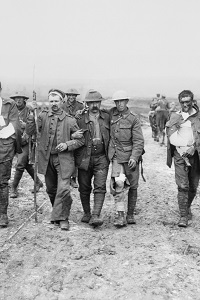 Medical developments in World War One
by Louise Bell, published by British Library, (2018)
This article is a good starting point for engaging with medical developments and advances during WWI. Well explained and well structured, teachers can use this source to put their students into groups to discuss in detail one of the themes mentioned in the article, such as blood transfusions or the types of fractures that occurred due to bullet wounds. Fatal diseases are also discussed, showing the appalling conditions soldiers had to endure in the trenches. When considering WWI, we tend to forget its impact on the soldiers' lives, not only from a physical point of view but also from a psychological one. This article covers this topic, too, as well as referencing interesting sources that can be found at the British Library.
An engaging and provocative question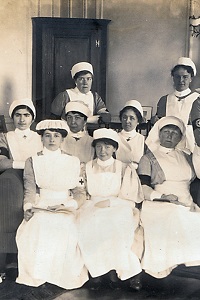 Was World War I good for medicine?
published by Nato Review, (2014)
This video answers, or at least tries to answer, a very engaging yet provocative: 'Was the war good for medicine?' Combined with the other sources, this could initiate a discussion among students about the dichotomy in how the worst in humanity can also bring out the best in humanity and how these extremes are often linked. In the video, a medical historian discusses the idea of the war being 'a colleague' and 'a teacher'. This unique perspective allows the war to be understood differently, enabling students to engage with such a complex topic from an alternative perspective.
A case study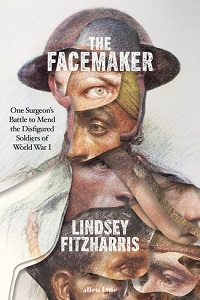 The Facemaker: One Surgeon's Battle to Mend the Disfigured Soldiers of World War I
by Lindsey Fitzharris, published by Penguin Books, (2022)
This book discusses the life of the man who became the first surgeon to dedicate his hospital entirely to facial reconstruction. There, he learnt the detailed facts about what we now call plastic surgery, dealing with the 'broken faces' (gueules cassées) of men who returned, disfigured, from the trenches. Offering them a second face – and, therefore, a second life – this is the remarkable story of a man who dedicated his own life to improving the lives and experiences of others. Based exclusively on primary sources, this is the story of how medicine evolved due to the war. It would be interesting to discuss with students the impact that this one man had in deciding to specialise in one area of medicine precisely due to what happened during World War I and the injuries he witnessed.
World War One: Medical advances inspired by the conflict
by Owain Clarke, published by BBC News, (2014)
Read this article
Dr Estelle Paranque is Assistant Professor in Early Modern History at the New College of the Humanities, part of the Northeastern University Global Network. She has published extensively on Elizabeth I of England, Catherine de Medici, the French kings and queen consorts and Anglo-French diplomatic relations. She is the author of Elizabeth I of England Through Valois Eyes: Power, Diplomacy and Representations in the reign of the queen, 1558–1588 (2019) and Blood, Fire, and Gold: Elizabeth I of England and her French rival Catherine de Medici (2022).

Text © Estelle Paranque, 2021-2023