How will these resources help you?
Afghanistan has been occupied by foreign countries several times in recent decades, and millions have fled as refugees. It is one of the poorest countries in the world. Women in particular suffered the loss of their rights after the Soviet invasion in 1979, and during the civil conflict of the 1980s and 1990s. Under the Taliban government of 1996 to 2001, women were prevented from studying or working outside the home – a situation that has returned since the Taliban regained power in 2021. These resources discuss Afghan history and women's rights and include material about Afghan girls' and women's lives under the Taliban.
A starting point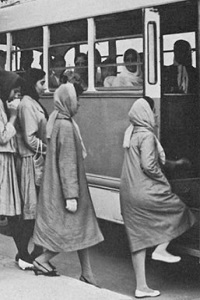 Women in Afghanistan: The Back Story
published by Amnesty International UK, (2022)
The article offers a basic introduction to life before the 1979 invasion, Taliban rule in the 1990s and the US invasion of Afghanistan in 2001. The 'Afghan girl' mentioned in the article is Sharbat Gula, who was finally able to return to Afghanistan after 30 years as a refugee in Pakistan.
This article
offers further information on Sharbat.
Afghanistan timeline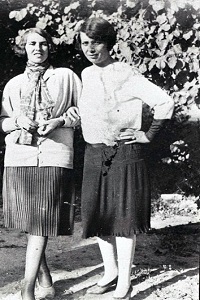 Interactive Timeline of Afghanistan
published by TES, (2023)
Aimed at 14–16 year olds, the timeline covers 4,000 years of Afghan history. There are sections on women under the Taliban, the struggle for education and a focus on notable women, including the poet Nadia Anjuman, and Shamsia Hassani, the first female graffiti artist in Afghanistan. Students can use the search tool to find out about women's rights and experiences and to learn about individual stories.
Fiction titles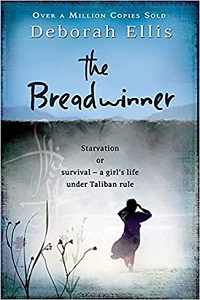 The Breadwinner Collection
by Deborah Ellis, published by Oxford University Press, (2014), 9780192734020
This five-book fiction series tells the story of an Afghan girl, Parvana, and her friend Shauzia, and represents a range of typical Afghan experiences between the 1990s and early 2020s: having a family member taken away by the Taliban; girls disguising themselves as boys to support their families; fleeing as refugees and being arrested by US soldiers. The books, which were researched in an Afghan refugee camp, tell the human story of life under the Taliban for young people, showing the reality beneath the media headlines. A graphic-novel adaptation of The Breadwinner animated film is also available.
When lives change forever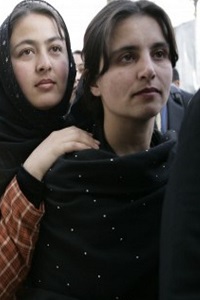 Storyville: Inside Kabul
by Caroline Gillet and Denis Walgenwitz, published by BBC Four, (2023)
When the Taliban returned to power in Afghanistan in 2021, Raha stayed in Kabul, where she was surrounded by violence, while Marwa escaped with her husband just in time and found a refugee camp in Abu Dhabi. This animated documentary uses the voice notes exchanged between these two young women to illustrate their very different experiences of the crisis.
A Woman Among Warlords: The Extraordinary Story of an Afghan Who Dared to Raise Her Voice
by Malalai Joya, published by Simon & Schuster, (2011), 9781439109472
Find this book
The Underground Girls of Kabul: In Search of a Hidden Resistance in Afghanistan
by Jenny Nordberg, published by Crown Publishing Group, (2015), 9780307952509
Find this book
The Dressmaker of Khair Khana
by Gayle Tzemach Lemmon, published by John Murray, (2011), 9781848545564
Find this book
Women, Weddings, War and Me: Changing culture and identity for women
, published by BBC Three, (2010)
Watch this video
Women, Weddings, War and Me: Contrasting cultures and identities
, published by BBC Three, (2010)
Watch this video
Women, Weddings, War and Me: Self-identity and globalisation
, published by BBC Three, (2010)
Watch this video
Cath Senker is a history graduate and non-fiction writer specialising in history titles. She is the author of several books about racism, migration and refugees, including the award-winning Far from home: refugees fleeing war, persecution and poverty (Franklin Watts, 2019). Cath teaches ESOL to vulnerable migrants and refugees on a voluntary basis. She is currently working on new book, which reflects the diversity of the UK's population, called A Very Peculiar History: Great Britons.

Text © Cath Senker, 2020, 2023