How will these resources help you?
The caricature of women as the weaker sex, confined to the private sphere of the home where politics was absent, has long been discredited. However, until recently, historians writing about women have tended to focus upon women's campaigns for education, for local and parliamentary participation, for marital justice, for an improvement in economic and legal rights, for the repeal of the Contagious Diseases Acts and for franchise reform. These resources not only offer a new perspective on women's activism but enrich our understanding of wider political movements in the 19th century. They also provide a good starting point for students researching local history.
Radicals, reformers and revolutionaries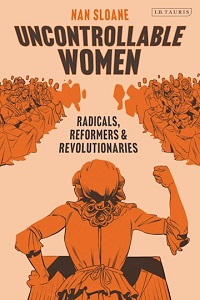 Uncontrollable Women: Radicals, Reformers and Revolutionaries
by Nan Sloane, published by Bloomsbury Publishing, (2022), 9781838606633
This superb history features a range of brave working-class women who defied convention. Taking the 1789 French Revolution as her starting point and ending with the 1832 Great Reform Act, the author skilfully weaves stories of her heroines' activism into a larger narrative. Several well-known 'uncontrollable' women like Mary Wollstonecraft play their parts, but it is the fearlessness of brave working-class women that takes centre stage in this poignant and heart-warming book. These women campaigned for tolerable working conditions, the entitlement to religious and political freedom, the liberty to write without being censored and the right to sell polemical literature.
The book is a rich resource for students of reform and rebellion. This was a time when those who challenged injustice could be (and were) imprisoned, deported or hanged. The book offers many examples. Hannah Smith was charged with highway robbery, convicted and sentenced to death for filling her apron with potatoes during a food riot. For selling 'blasphemous' pamphlets, Susannah Wright was imprisoned with her baby son at Newgate, where they barely survived. I found the chapter devoted to the Peterloo massacre one of the most moving accounts I have ever read about the event. One hundred and sixty-eight women died in the 1819 meeting – knocked down, trampled and sabred by soldiers on the orders of the magistrates. Sloane's focus on women who rarely made the headlines, wrote a book or treatise, or made a public speech is admirable. The book is an outstanding piece of scholarship, communicated in an engaging and accessible style.
Women's working-class activism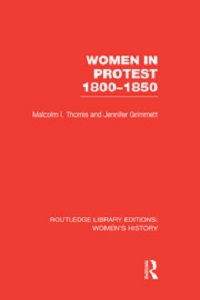 Women in Protest 1800–1850
by Malcolm I. Thomis and Jennifer Grimmett, published by Routledge, (2012, first published 1982), 9781138008137
In this well-researched and wide-ranging book, the authors show how (mainly working-class) women participated in a range of popular protests: in food riots, in social protest, in industrial protest, and in campaigns for the vote.
Women in Protest devotes a chapter to each protest, raising issues about various aspects of 19th-century activism. For those teaching about parliamentary reform, the chapters on petticoat reformers and Chartist women are the most useful, complementing and adding to the story told by Nan Sloane above. For those teaching the Poor Law, the chapter on women in social protest is valuable. The story of how a crowd of around 100 women stole a cartload of bread, beat the baker's boy who was driving the cart and threatened to duck the poor law official in the nearby river in protest against the withdrawal of outdoor relief shows just how unpopular the new legislation was.
Political Women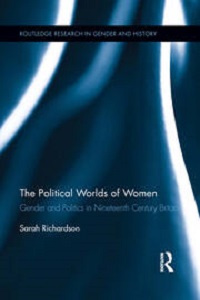 The Political Worlds of Women: Gender and Politics in Nineteenth Century Britain
by Sarah Richardson, published by Routledge, (2015), 9781138952430
Richardson's wide-ranging survey reconceptualises women's relationship to politics by examining middle-class women's participation in a variety of arenas: home life, local politics, national politics and international affairs. Without access to formal political power, women from all classes set about affecting change through both family influence and direct action. The home was an important place of activism for the politically minded. Women held salons and discussion groups in their houses; they drew up petitions on their kitchen tables, held meetings in their drawing rooms and planned campaigns in their dining rooms. Middle- and upper-class women were involved in charitable work, setting up new organisations, managing the distribution of food to the poor and facilitating the rescue and reform of prostitutes. The book is particularly useful for those studying national campaigns, such as anti-slavery, the repeal of the Corn Laws, Chartism and Poor Law reform. It also adds to student understanding of the wider world. For example, women travelled further afield – to Australia to investigate the conditions of female convicts, to Italy to join the Risorgimento and help free and unite the country. In her intriguing and appealing book, Richardson reveals how relatively prosperous and educated women had a significant impact on the politics of the 19th century.
Women and the abolition of the slave trade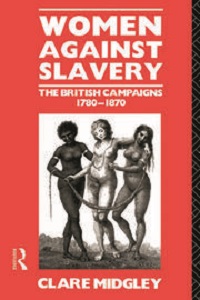 Women Against Slavery: The British Campaigns, 1780–1870
by Clare Midgley, published by Routledge, (1995), 9780415127080
Slavery is an indelible scar on the British historical landscape, and the rebellions against it and the campaigns to abolish are well documented. However, until Clare Midgley's highly readable and well-researched book, activism against slavery was a male story. The book fills a substantial gap in the history of slave emancipation by focusing on the ways in which mainly white British women helped put an end to it. The Slave Trade Act of 1807 prohibited the slave trade in the British empire, but slavery continued. Unlike men, many of whom wanted a gradual elimination, many women demanded its immediate abolition. In 1825, Lucy Townsend set up the first women's anti-slavery group, followed by many women's associations that lobbied and petitioned against slavery. Their activism was a moral and religious one, focusing on the way in which white slavers abused black women, thereby undermining family life and Christian values. Midgley's excellent account shows how women used their domestic power to initiate the household boycott of sugar and other slave-produced products. In 1833, the British parliament abolished slavery and women abolitionists turned their attention to campaigns against slavery in America. Women Against Slavery was the first book to analyse women's participation in the anti-slave trade and remains essential reading.
Audiovisual clip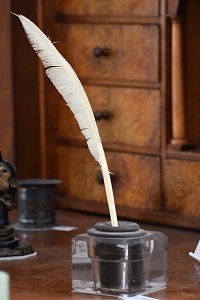 Frankenstein: Birth of a Monster - Wollstonecraft and Godwin
published by BBC, (2011)
This clip explores some of Mary Wollstonecraft's ideas and how they shaped society a century later.
Podcast episode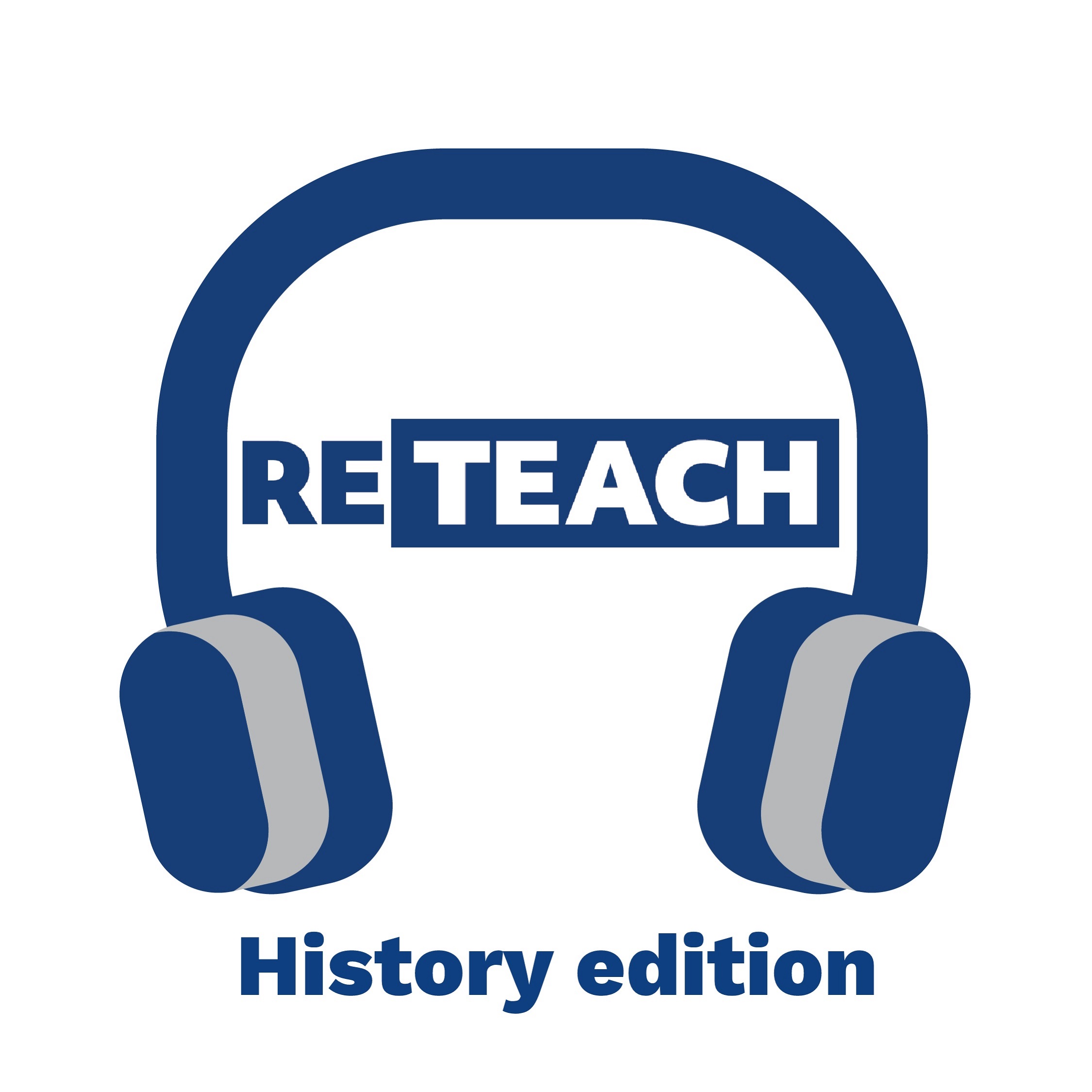 RETEACH HISTORY - Paula Bartley on Women's Activism in the 20th century
(2023)
Dr Paula Bartley explores the diversity of women's activism in the 20th century through an inclusive lens. She tells the stories of Lillian Bilocca and Jayaben Desai, who campaigned for improved working conditions; the Dolly Mixtures group, who fundraised for the 1984 miners' strike; fascist activists and the Olympia Rally of 1934; Jennifer Hosten, the first black woman to win Miss World, and the protests surrounding the contest itself. Hosted by Carmel Bones.
Women in Protest, 1800–1850
by Malcolm I Thomis and Jennifer Grimmett, published by Routledge, (2014), 9781138008137
Find this book
Women and Protest in 19th Century Britain
by Louise Raw, published by British Online Archives, (2018)
Read this article
Feminism and Empire: women activists in Britain, 1790¬–1865
by Clare Midgley, published by Routledge, (2007), 9780415250153
Find this book
Women against cruelty: Protection of animals in nineteenth-century Britain
by Diana Donald, published by Manchester University Press, (2021), 9781526150462
Find this book
Dr Paula Bartley has promoted women's history in schools, colleges and universities her entire adult life. She has published widely on women's history: in 1983 she co-founded the Women in History series for Cambridge University Press aimed at secondary school students. Her later books include Emmeline Pankhurst (2002); Votes for Women (third edition, 2007); Ellen Wilkinson: From Red Suffragist to Government Minister (2014); Queen Victoria (2016) and Labour Women in Power: Cabinet Ministers in the Twentieth Century (2019). In 2021, Paula completed a new book on women activists in 20th-century Britain.

Text © Paula Bartley, 2021.