How will these resources help you?
The history curriculum touches briefly on medical history, in the form of big events such as the Black Death. However, the contributions of individuals to day-to-day medicine and nursing are often overlooked, and the impacts of women in this field even more so. Our view of medical history tends to be dominated by the 'great men' of medicine, such as Pasteur, Lister and Jenner, but investigating other figures can give us not only insights into how medicine has changed but also the struggles of individuals to contribute and to be recognised in this traditionally male-dominated field.
Women have always been involved in medicine and healing, from the ancient world through to the present day. However, once doctors were required to qualify at university, women were excluded from the profession because they were not allowed to attend. It was not until the late 19th century that women could qualify, and they did not do so in great numbers until the 1970s.
The first official female doctors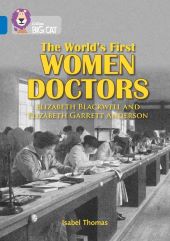 The World's First Women Doctors: Elizabeth Blackwell and Elizabeth Garrett Anderson
by Isabel Thomas, published by Collins, (2015), 9780008127893
This illustrated book not only provides a detailed overview of the lives and struggles of Elizabeth Blackwell and Elizabeth Garrett Anderson in the 1800s, but it also puts them into perspective in terms of the status of women at the time, and gives a brief account of ancient women doctors and healers.
The stories of Blackwell and Garrett Anderson illustrate that progress does not come easily and often not in a linear manner – as soon as they were permitted to study medicine at university in America and Britain respectively, the doors closed behind them as the rules were changed to try to prevent any further women from entering the profession. The book is one of the Sapphire titles in Collins' Big Cat series, which are designed to develop sustained engagement with texts.
A female doctor in hiding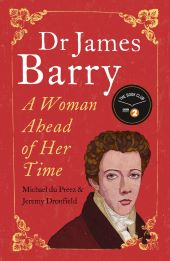 Dr James Barry: A Woman Ahead of Her Time
by Michael du Preez & Jeremy Dronfield, published by Oneworld Publications, (2017), 9781786071194
This is a fascinating account of the colourful life of Dr James Barry. The authors outline how Barry became a military surgeon, more than 50 years before women were allowed to practise medicine. From the age of 18, Barry hid her real identity to become a hugely skilled physician. Her accomplishments included carrying out one of the first successful caesarean sections, which showed that women had the skills and determination to be doctors long before they were permitted to demonstrate them.
Contributions to nursing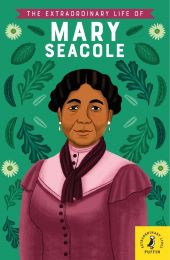 The Extraordinary Life of Mary Seacole
by Naida Redgrave, illustrated by Alleanna Harris, published by Puffin, (2019), 9780241372777
This book details the life of Mary Seacole and her achievements, including setting up a hospital during the Crimean War, despite the British War Office rejecting her offer to help as a nurse. From the hospital near to the front lines, she visited the battlefield to nurse the wounded, often while under fire. This book also discusses why Seacole's achievements and bravery were not remembered in the same way as Florence Nightingale's. This provides a good opportunity to discuss how Mary Seacole had to battle against discrimination due to both her gender and the colour of her skin. This book is one of Puffin's Extraordinary Lives series for readers aged 8 to 12.
The writings of Florence Nightingale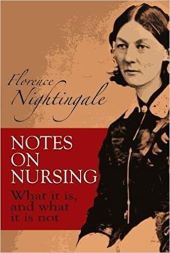 Notes on Nursing: What it is and what it is not
by Florence Nightingale, published by Dover Publications Inc., (2000), 9780486223407
This is a good opportunity to examine a primary text, as this book contains Florence Nightingale's writing on nursing from 1859. Pupils could analyse selected parts of the text and debate whether the advice given still fits with today's nursing practices. However, before starting it would be beneficial to discuss modern nursing, as the media does not often tend to depict the full scope of the tasks nurses now perform and the technical advances that have been made. Nursing today goes beyond traditional bedside caring, with many nurses also contributing to scientific research, and often doing a lot of tasks that tend to be attributed to doctors, such as resuscitation. It is also worth stating that nursing is now open to all genders and people of all backgrounds and ethnicities, unlike in the 19th century.
Audiovisual clips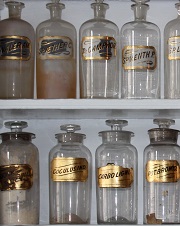 A House Through Time - Birth control at the end of the 19th century
published by BBC, (2020)
This clip analyses a piece of evidence showing how birth control had to be secretly carried out by women at the end of the 19th century in Britain.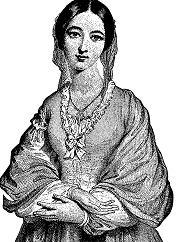 The Beauty of Diagrams - Florence Nightingale's rose diagram
published by BBC, (2010)
Florence Nightingale's rose diagram allower her to campaign for better and cleaner hospitals in Britain in 1857.
A History of Women in Medicine: Cunning Women, Physicians, Witches
by Sinead Spearing, published by Pen and Sword History, (2019), 9781526714299
Find this book
Florence Nightingale
by Lucy Lethbridge, published by Usborne Books, (2004), 9780746063279
Find this book
Rose Parkin is a freelance science editor, working in educational publishing. She is also a medical history and humanities student, studying for an MA at the University of York.

Text © Rose Parkin, 2020.