How will these resources help you?
History tends to focus on prominent men in past societies, often ignoring or superficially passing over the role that women played, and how this role changed over time. Historians have long debated exactly what the role of women was in Celtic societies. Some argue that they were given higher status and had much greater freedoms in a much more progressive society than that of the dominant contemporary cultures of the Romans, Anglo-Saxons and Anglo-Normans, becoming warriors, teachers, judges and leaders. However, others argue that society was still male dominated, that despite women having increased marital rights, they generally did not have the same level of freedom that other historians attribute to the society and that the women that became powerful were the exception, rather than the rule. Regardless of the answer, looking closely at the lives of women in Celtic society can give a fascinating, and slightly different, perspective of this period in history.
Place in society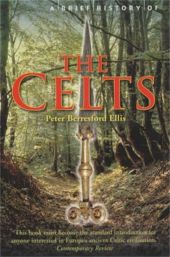 A Brief History of The Celts
by Peter Berresford Ellis, published by Hachette, (2013), 9781841197906
This book gives a great overview of the ancient Celts. Ellis goes into detail about women's roles in society in Chapter 6, with references to written and archaeological evidence. The majority of written evidence about the Celts was written by the Greeks, Romans and other non-Celts. This is a good opportunity to discuss with pupils how reliable historical evidence is likely to be. What views might the Romans have recorded about a people they had conquered? Also, if the attitude to the role of women in Roman society was different to that of the Celts, how might this have influenced how the Romans documented information about Celtic women?
Tales: Fairy Tales and Stories of Enchantment from Ireland, Scotland, Brittany, and Wales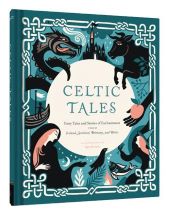 Celtic Tales
by Kate Forrester (illustrated), published by Chronicle Books, (2016), 9781452151755
This beautifully illustrated book recounts some ancient Celtic stories. Despite the mythical elements to these, historians have long used myth and other forms of fiction as historical evidence to give an insight into past societies. This would make an interesting discussion: can we learn anything from fictional tales that have been passed down? Why might historians want to use these with caution? I would pick one of these tales to read together and discuss what values it attributes to women and which school of thought this fits with – does it show women as independent and liberated, or does it show them to be reliant on male characters?
Celtic leaders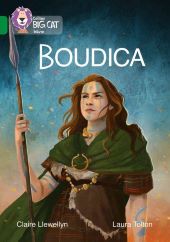 Boudica
by Claire Llewellyn, published by Collins Big Cat, (2016), 9780008163914
There were several prominent female Celtic leaders, with Boudica being the most famous. Llewellyn provides an interesting and accessible overview of Boudica, who was the warrior queen of the Iceni tribe. She built an army, raided Roman towns and led her warriors into battle against the Romans. The Celtic people comprised many different tribes, and were found throughout Britain.
You could discuss with students how much the impressive life of this one woman can tell us about the whole range of people known as the Celts. Do the actions of Boudica prove that any woman in any of the Celtic tribes could become a warrior? It would also be interesting to think about the role that status played in her life – could any woman, rich or poor, have become a leader of the Iceni tribe?
This book is for younger readers (aged 8–9) but is a concise and helpful study of Boudica's life.
Audiovisual clip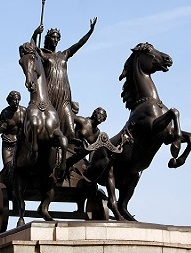 A History of Britain by Simon Schama - Queen Boudicca's revenge
published by BBC, (2000)
Celtic Queen Boudicca leads her army in battle against the Romans and bravely faces death to fight the Roman empire's conquest. Her behaviour is significantly in contrast with the stereotype of the Roman woman, which is why we can find an account of her courage even in Roman sources.
Quiz - student's copy
Test your students' knowledge with these questions on the above clip.
Includes a Vocabulary section.
Quiz - teacher's copy
Test your students' knowledge with these questions on the above clip (with answer key).
Includes a Vocabulary section.
Celtic Queen: The World of Cartimandua
by Jill Armitage, published by Amberley Publishing, (2020), 9781445684154
Find this book
Myths and Legends of the Celts
by James MacKillop, published by Penguin, (2006), 9780141017945
Find this book
Rose Parkin is a freelance science editor, working in educational publishing. She is also a medical history and humanities student, studying for an MA at the University of York.

Text © Rose Parkin, 2020.