How will these resources help you?
The American Revolution is one of the most famous events of Western history. It inspired the French Revolution, which happened only a decade or so later, and, more importantly, it changed the power structure in Europe and in the American colonies. Unfortunately, women's roles and agency in the revolution are often not even mentioned. When they are discussed, their influence is overshadowed by that of their male counterparts. However, in the face of adversity, women showed great courage and defiance, in equal measure to men, in fighting for their country's freedom. These resources will help teachers devise inclusive discussions and help students to engage with questions such as: 'How did women influence the American Revolution?', 'What role did women play?' and 'Why are women often forgotten when studying the American Revolution?'
An overview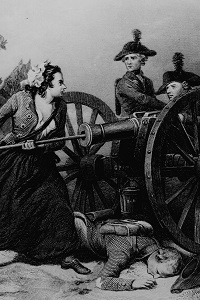 Women in the American Revolution: On the homefront and on the battlefield
published by the American Battlefield Trust, (2021)
This is a good starting point to consider how women contributed to the American Revolution. The roles of the better-known women who fought for independence, such as Abigail Adams and Mercy Otis Warren, are discussed here. It focuses on their deeds: how they influenced politics through their writing, supported the American army and their own husbands with their organisational skills, domestic work and medical help. Other women, such as Molly Pitcher, also showed courage on the battlefield. This resource will help create a discussion on the different roles of women in the revolution and how all these roles were equal in supporting the victory for American independence.
Case studies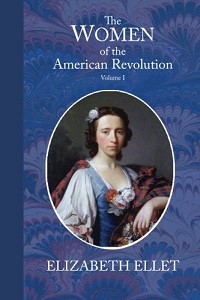 Women of the American Revolution: Volume 1
by Elizabeth Ellet, published by Townsends, (2018), 9780999762059
This important book provides short biographies and highlights over 40 women of the American Revolution. Using this book, teachers can ask students to prepare presentations and discuss the women's different fates and roles, so they can cultivate a better understanding of how women fought for freedom and equality at a time when they were often oppressed.
African American Women's Roles
African American Women and the American Revolution
by Professor Carol Berkin, published by The American Revolution Institute, (2014)
In this detailed video, Professor Berkin discusses the roles of African American women in the American Revolution and describes the challenging circumstances they faced in the Revolutionary period. Berkin gives context to their lives and roles, explaining their fight for freedom in general and against racial discrimination in particular. She explains that, though all American people longed for freedom, the American Revolution did not deliver a done deal for African Americans, who still had to fight for their basic civil rights – and this was even more the case for women of colour.
In details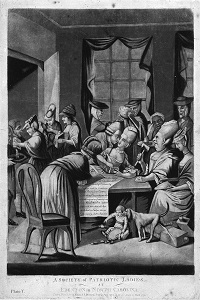 Women and the American Story: The American Revolution
published by New-York Historical Society, (2023)
This section of the WAMs website offers excellent resources for teachers who would like to create student-led sessions on the roles of women during the Revolution. It starts with 'key ideas' that can be used to spark discussions and debates in class. Examples among the wide range of resources include coverage of The Edenton Tea Party, where 50 women signed and published a statement affirming their attention to boycott all British goods; two letters of an army wife left behind; and the story of Peggy Gwynn, an enslaved woman whose bid for freedom failed during the American Revolution.
Women Heroes of the American Revolution: 20 Stories of Espionage, Sabotage, Defiance and Rescue
by Susan Casey, published by Chicago Review Press, (2017), 9781613738313
Find this book
Phillis Wheatley
by Debra Michals, published by the National Women's History Museum, (2015-)
Read this article
Dr Estelle Paranque is Assistant Professor in Early Modern History at the New College of the Humanities, part of the Northeastern University Global Network. She has published extensively on Elizabeth I of England, Catherine de Medici, the French kings and queen consorts and Anglo-French diplomatic relations. She is the author of Elizabeth I of England Through Valois Eyes: Power, Diplomacy and Representations in the reign of the queen, 1558–1588 (2019) and Blood, Fire, and Gold: Elizabeth I of England and her French rival Catherine de Medici (2022).

Text © Estelle Paranque, 2021-2023