How will these resources help you?
Witchcraft has always been a complex topic to teach and to learn. Witches, wizards and magicians continue to permeate our popular culture and can be found in many children's stories. Beyond this literary fascination, however, the topic of witchcraft – along with the witch-hunts that occurred during the early modern period – represents a true social and cultural case to be historically examined. Magic has always existed in people's imaginations, as well as in some traditions and urban legends, but when examining and studying witchcraft as a historical topic, some themes – especially around gender and class – begin to emerge. To start studying this complex topic, one might want to start with a short introduction to what we could call 'historical witchcraft'.
A starting point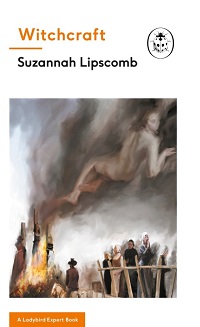 Witchcraft: A Ladybird Expert Book
by Suzannah Lipscomb, published by Michael Joseph, Penguin Random House, (2018), 9780718188436
Part of the Ladybird Expert series aimed at adult readers, this clear, simple, short book can be a great starting point to engage pupils in a discussion around the topic of witchcraft. It covers all of the key subjects connected to witchcraft, such as the fascination with magic and the supernatural and the stereotype of the female witch, as well as the male witch and how gender affected the witch-hunts that took place in England between the 15th and 16th centuries. This is a formidable companion and introduction to the topic, which can lead to some great discussions – especially if combined with the two following books.
A guide to witchcraft studies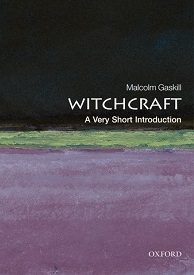 Witchcraft: A Very Short Introduction
by Malcolm Gaskill, published by Oxford University Press, (2010), 9780199236954
This is a must-read, and in combination with Lipscomb's short book, it offers a great understanding of witchcraft and how people were affected by it on social and cultural levels during the early modern period. This short book introduces the field of witchcraft studies and could allow pupils to reflect on complicated topics while also providing opportunities to look for more. It engages with the different definitions of witchcraft throughout history and raises important questions about the distinction between fiction and reality.
For broader discussion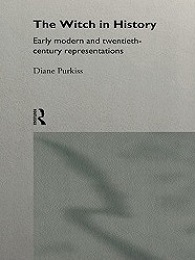 The Witch in History: Early Modern and Twentieth-Century Representations
by Diane Purkiss, published by Routledge, (1996), 9780415087629
This well-researched book will encourage teachers and pupils to have a more enriching discussion on the topic of witchcraft. The first two parts of the book engage with themes that are discussed in Lipscomb's and Gaskill's books, but the last part offers an original way to engage with this complex topic by examining how witches have been represented in the early modern period and later on. This part fosters a broader discussion regarding the fascination around magic and how it has always intrigued people from different cultures. The ways in which witches were represented enables our understanding of why witch-hunts took place in the way they did.
Audiovisual clip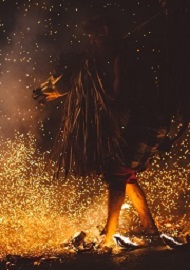 The Pendle Witch Child - The Pendle Swindle
published by BBC, (2011)
A real-life example of a witch trial which brought judges to the wrong conclusions.
Quiz - student's copy
Test your students' knowledge with these questions on the above clip.
Includes a Vocabulary section and a Take It Further challenge.
Quiz - teacher's copy
Test your students' knowledge with these questions on the above clip (with answer key).
Includes a Vocabulary section and a Take It Further challenge.
A very brief history of witches
by Suzannah Lipscomb, published by HistoryExtra, (27 October 2020)
Read this article
Witches and Neighbours: The Social and Cultural Context of European Witchcraft
by Robin Briggs, published by Penguin Books, (1998), 9780140144383
Find this book
The Witch: A History of Fear, from Ancient Times to the Present
by Ronald Hutton, published by Yale University Press, (2018), 9780300238679
Find this book
Dr Estelle Paranque is Assistant Professor in Early Modern History at the New College of the Humanities, part of the Northeastern University Global Network. She has published extensively on Elizabeth I of England, Catherine de Medici, the French kings and queen consorts and Anglo-French diplomatic relations. She is the author of Elizabeth I of England Through Valois Eyes: Power, Diplomacy and Representations in the reign of the queen, 1558–1588 (2019) and Blood, Fire, and Gold: Elizabeth I of England and her French rival Catherine de Medici (2022).

Text © Estelle Paranque, 2021-2023