How will these resources help you?
The subject of myth for more than two millennia, the real Cleopatra has long been obscured by Roman propaganda, Shakespearean tragedy and countless depictions in popular culture. The resources in this list will allow students to examine the legacy of one of the most famous female leaders in history and her place in the political landscape of the ancient world, helping to challenge preconceptions about the agency of female rulers of the time, and Cleopatra in particular.
A comprehensive biography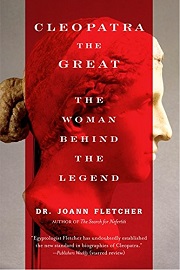 Cleopatra the Great: The Woman Behind the Legend
by Joann Fletcher, published by Harper Perennial, (2012), 0060585595
This intelligent, comprehensive and accessible biography by the world-renowned Egyptologist Joann Fletcher brings Cleopatra vividly to life. It allows readers to take a critical look at the myths, showing Cleopatra to have been an astute operator of political genius as well as personal magnetism. Fletcher's book tells the story of the last Ptolemy to rule Egypt – and the rise of Rome as the ultimate ancient superpower.
Female rulers in ancient Egypt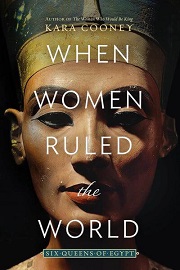 When Women Ruled the World: Six Queens of Egypt
by Kara Cooney, published by National Geographic, (2020), 9781426220883
Cooney compares six female pharaohs of Ancient Egypt, including Hatshepsut, Nefertiti and Cleopatra, showing that as a female royal leader in the ancient world, Cleopatra was certainly not a one off. In ancient Egypt, women often controlled the state as power brokers and rulers. This book explores the reasons why this was possible.
Women and power in the ancient world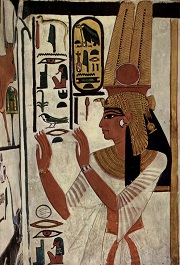 Who Was the Most Powerful Woman in Ancient History?
by Rachel Brown, published by National Geographic, (2018)
This article looks at what made women powerful in the ancient world and the different forms of power they could wield. You could combine this article with Cooney's book to create a checklist of what power is and the different forms it takes. Or you could use it to create an infographic explaining female power in the ancient world, perhaps taking some examples from the other resources.
List of primary sources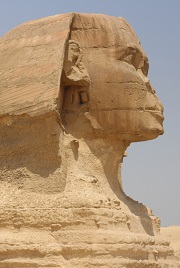 The Roman World: Cleopatra
published by Spartacus Educational
When studying the ancient world, we often struggle to find useable primary sources. This summary of Cleopatra's life includes a list of translated primary sources. The page is especially useful as it puts the sources in context. It also includes some useful 'check your knowledge' questions at the end.
Who was Cleopatra?
, published by History Extra (BBC History Magazine), (2020)
Read this article
5 Things Everyone Gets Wrong About Cleopatra
by Dave Roos, published by How Stuff Works, (2019)
Read this article
Cleopatra: A Life
by Stacy Schiff, published by Virgin Books (Penguin), (2011), 9780753539569
Find this book
Antony and Cleopatra
by William Shakespeare, edited by Mary Berry and Michael Clamp, published by Cambridge University Press (Cambridge School Shakespeare), (1994), 9780521445849
Find this book
Christopher Terry is a former Head Teacher and former academic lead for Teaching and Learning in various British and International Schools, and he has been a teacher of History for 15 years. He works as an examiner and also delivers ITT History Teacher Training in the North West of England and Internationally. He also has been a specialist advisor to OFQUAL for History and has been recognised by the Historical Association as an outstanding practitioner.

Text © Christopher Terry, 2021.