How will these resources help you?
In British schools, the focus tends to be on British and European history and so when looking at women in history, the Tudor, Plantagenet and Stuart women tend to dominate. Therefore, women from other dynasties and from other countries have been overlooked, even though their roles in diplomacy and politics are significant.
Hurrem Sultan was the first concubine to be married to an Ottoman emperor (Suleiman the Magnificent). Her incredible life changed Ottoman politics. It allowed other Sultanas to thrive through the lens of motherhood, while also showcasing their impressive political acuity.
In the classroom, teachers and students can look beyond the most well-known British and European royal women and study their Ottoman counterparts, including how they navigated with patriarchal society and values.
A useful starting point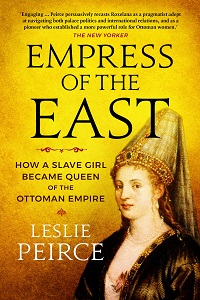 Empress of the East: how a slave girl became Queen of the Ottoman Empire
by Leslie Peirce, published by Icon Books, (2020), 9781785785603
A good place to start is with this intriguing and enriching biography of Hurrem Sultan who, after being abducted by slave traders and sent to join the harem of Suleiman the Magnificent, took charge of her own destiny and became one of the most powerful Ottoman women. Her relationship with Suleiman has fascinated scholars and the public alike. She exerted such influence over the Ottoman emperor that he decided to make her his wife, breaking with hundreds of years of Ottoman tradition in which the emperor kept several royal concubines. This new model of relationship marked a shift in Ottoman customs but also allows us to understand the balance between personal and political relationships. Teachers can use this book to discuss the importance of Hurrem Sultan in Ottoman politics and diplomacy.
An overview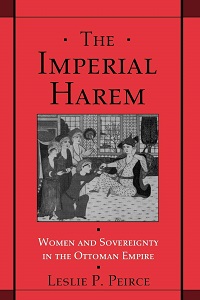 The Imperial Harem: Women and Sovereignty in the Ottoman Empire
by Leslie P. Peirce, published by Oxford University Press, (1993), 9780195086775
In this ground-breaking research, Peirce subtly reveals the complex links between intimacy and politics in the Ottoman Empire. It is a great contribution to the field and showcases the role of imperial women during the early modern period, as well as illustrating the importance of royal Ottoman women during their time. These women were an integral part of navigating the dynastic turmoil and played a significant role in the success of the empire. Combined with the previous book in this list, teachers can use this resource to engage with students about the different aspects of power that were at play in the Ottoman court.
Video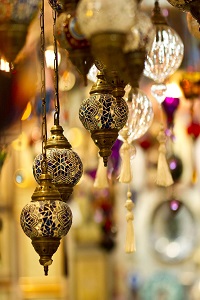 Hurrem Sultan, Ottoman Empress
published by History Tea Time with Lindsay Holiday, (10 April 2021)
This video gives an overview of Hurrem Sultan's life. Often, she has been portrayed as ready to do anything to grab power and to manipulate Suleiman. Her enemies feared and demonised her to the point where some of the myths surrounding her life – such as her being a sorceress who had bewitched Suleiman – remain hard to debunk. However, Hurrem's role in changing women's positions in the Ottoman court needs to be reassessed and discussed. This video could spark great debates about Hurrem's role in shaping her own future.
Roxolana in European literature, history, and culture
by Galina I. Yermolenko (edited by), published by Routledge, (2010), 9780754667612
Find this book
Dr Estelle Paranque is Assistant Professor in Early Modern History at the New College of the Humanities, part of the Northeastern University Global Network. She has published extensively on Elizabeth I of England, Catherine de Medici, the French kings and queen consorts and Anglo-French diplomatic relations. She is the author of Elizabeth I of England Through Valois Eyes: Power, Diplomacy and Representations in the reign of the queen, 1558–1588 (2019) and Blood, Fire, and Gold: Elizabeth I of England and her French rival Catherine de Medici (2022).

Text © Estelle Paranque, 2021-2023