How will these resources help you?
Lots of resources exist on the American West, many with a focus on the impact early pioneers and white settlers had upon the development of the area. These resources are intended to challenge established narratives by including more of the stories of African Americans and the significant role they played as pioneers, as well as looking at some of the challenges they faced. Teachers can use these personal stories to develop a broader understanding of the social and cultural diversity of the American West with their students. As well as exploring this topic from another perspective, this topic provides a great opportunity for students to continue their research and broaden their understanding of historiography and the implications it has for the redevelopment of future narratives.
The role of African Americans as pioneers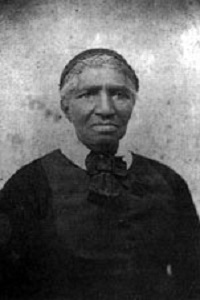 Various resources
published by BlackPast, (2023)
This website is an excellent starting point for further research. It provides accessible short articles to support teaching about the development and settlement of the American West. 'Black Cowboys in the 19th Century West (1850–1900)' is a useful resource to use to highlight the role of African American men when teaching about ranching and the cattle industry. It contains useful summaries about a number of famous Black cowboys, which can be useful when challenging traditional perceptions of cowboys that are often portrayed in the media. There are a number of interesting articles about African American women as pioneers, including 'Clara Brown (1803–1885)', which can be used to highlight the contribution African American women made to the Gold Rush of 1859. Another example, 'Jane Elizabeth Manning James (1813–1908)', whose family became the first free Black family to settle in Utah, can be used to show the contribution made and hardships faced by African Americans when teaching about the Mormon migration.
African American Women of the Old West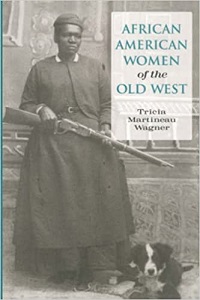 The role of African American Women as pioneers
by Tricia Martineau Wagner, published by TwoDot, Roman & Littlefield, (2007), 9780762739004
This book offers a varied collection of short accounts of 10 African American women that can be used to support the teaching of the American West. Chapters could easily be used to create short biographies to highlight the important role these women played in the development and settlement of the West. The story of Biddy Mason is useful to highlight the use of slaves on the Oregon trail, including how many slaves were promised their freedom and then later denied it. The stories of Clara Brown and Jane Manning James (featured in the first suggested resource) are also covered here in greater depth. Note: Some extracts contain outdated and possibly offensive terms – an opportunity to initiate a discussion of offensive language in historical texts.
Black cowboys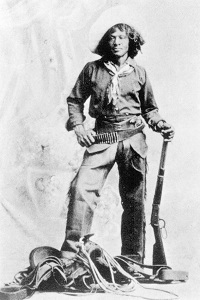 Why the first US cowboys were black
by Why the first US cowboys were black, published by The Guardian, (2020)
Contrary to the image presented in popular culture, historians estimate that a quarter of cowboys were African American. This short video offers a short history of the Black cowboy and talks with the Black riders who are keeping the culture alive.
Additional stories of African American women as pioneers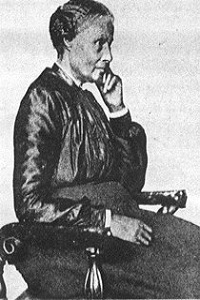 The African American Women of the Wild West
published by Signature Theatre, (2023)
This website provides short biographies of some of the other women highlighted in Tricia Wagner's book, including Abby Fisher and Mary Ellen Pleasant. The story of Mary Ellen Pleasant is particularly interesting to explore if you are making links to prior knowledge or teaching about the civil rights movement in KS3 as an early example of nineteenth-century activism. More on this can be found in the relevant chapter in African American Women of the Old West.
African American History Timeline (interactive timeline from 1500–present)
, published by BlackPast, (2023)
Access this resource
American American Heritage: Exodusters & Western Expansion
, published by The National Archives (USA)
Read this article
Rebecca Jarvis is an experienced secondary school history teacher who has taught in her current school for 16 years. She is also a GCSE senior examiner.

Text © Rebecca Jarvis, 2021-2023.