How will these resources help you?
In the dramatic story of England's Reformation, the reign of Mary I is often considered a short, bloody glitch. Mary is often remembered chiefly as a murderous monster - 'Bloody Mary' (see article in Further Reading). In recent years though, her reign has been reinterpreted, challenging the image portrayed by fervent Protestant John Foxe in his Book of Martyrs. In place of the dour, vengeful Queen desperately seeking to overthrow her father's heresy, these reinterpretations see Mary as brave, popular and, to an extent, successful. Notably, she was England's first regnant queen – and, if nothing else, paved the way for Elizabeth's acceptance as a female ruler in a deeply patriarchal age. And, in one of history's great 'what ifs', perhaps only her early death prevented England from re-joining the wider Catholic world.
Mary as a political pioneer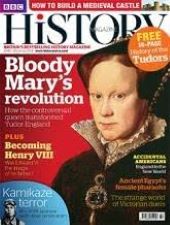 Mary I: a highly impressive queen cut off in her prime
by Anna Whitelock, published by History Extra, (2014)
Originally published in BBC History Magazine's Christmas 2012 issue as Mary's Revolution, this short online article gives an excellent overview of Mary's accomplishments, detailed in Whitelock's book Mary Tudor: England's First Queen (Bloomsbury, 2010). When Henry VIII divorced her mother, Katherine of Aragon, Mary was declared a bastard and written out of the succession. Her first success was staging a brilliant coup d'état against Lady Jane Grey and John Dudley, Duke of Northumberland, in 1553. The following year, in what Whitelock describes as 'a game-changing move', Parliament accepted Mary and passed the Act for Regal Power, enshrining in law that queens held power as 'fully, wholly and absolutely' as their male predecessors. Symbolically, Elizabeth wore Mary's hastily altered coronation robes for her own ceremony.
The Marian church too, according to Whitelock, can be seen as a success. Many Englishmen and women welcomed the restoration of Catholicism, helped by a programme of preaching and publications led by Cardinal Reginald Pole. Proof of this can be seen in the enthusiastic role of ordinary people in denouncing Protestants as 'heretics', even though it brought them to the stake.
You can read this issue by subscribing to History Extra for free, and can access all previous issues of the BBC History Magazine with a full subscription.
Bloody Mary: burning heretics during Mary's reign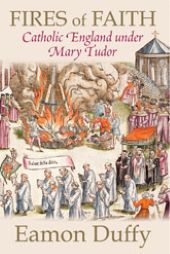 Fires of Faith
by Eamon Duffy, published by Yale University Press, (2014), 9780300168891
In this controversial reassessment, Duffy makes a vigorous case for the achievements of the Counter Reformation under Mary. For example, those who recanted their heresies were welcomed back to the faith; in a 'massive sustained effort', cathedrals and parish churches that were 'stripped bare' under Edward's regime were re-equipped for Catholic worship; and a campaign of preaching to 'refute Protestant error' was launched, with sermons turned into set-piece propaganda exercises for huge crowds.
In Chapter 4, From Persuasion to Force, Duffy tackles the emotive issue of the 284 Protestants who were 'burned alive for their beliefs' with a multiple defence. He asserts that in an era when no European state could 'imagine the peaceful coexistence of differing religious confessions', there was deemed to be no alternative. (Similar actions were taken across Europe, notably under Elizabeth's rule, when Catholics were strangled and disembowelled.) You could use aspects of Duffy's reassessment in a class discussion on the outcomes of Mary's reign, viewed within the religious and political contexts of the time.
An accomplished monarch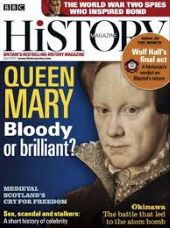 Mary: brutal but brilliant
by Alexander Samson, published by History Extra, (2020)
In this article, Samson portrays Mary as politically heroic but also a lover of fashion, gambling, hunting and jokes. He also refutes the view that Mary's marriage to Philip was a disaster for her reign by threatening England's independence. Crucially, Mary diffused the Wyatt rebellion with an appeal for Londoners to rally to her cause – successfully casting herself as the mother of her people. Samson also asserts that Philip and Mary had a loving relationship and that Philip respected Mary's superiority to him in her own country. England was wracked by a flu epidemic in 1557–58, yet the high mortality rate did not cause social unrest. You could discuss the reason as a class – was it perhaps an indication of a wide contentment with Mary's rule?
You can read this issue by subscribing to History Extra for free, and can access all previous issues of the BBC History Magazine with a full subscription.
Audiovisual clips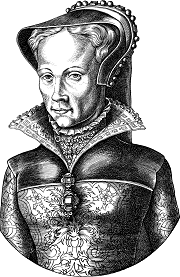 A History of Britain by Simon Schama - Religious reform under Mary I
published by BBC, (2000)
Mary I was pivotal in ensuring that the Catholic voices of the UK were heard in her time.
Headstart In History: Reformation and Rebellion 1485–1750
by Steve Arman, Simon Bird and Malcolm Wilkinson, published by Heinemann, (2002), 9780435323035
Find this book
'Shocking' London Dungeon ad banned
by Mark Sweney, published by The Guardian, (2010)
Read the article
The Myth of 'Bloody Mary'
by Meilan Solly, published by Smithsonian Magazine, (2020)
Read the article
Peter Hepplewhite is a retired teacher, and museum and archive education officer with a particular interest in local history. Since retirement, he has been working with schools to deliver short, cross-curricular projects for Key Stages 2 and 3, covering aspects of the First and Second World Wars.

Text © Peter Hepplewhite, 2020.