How will these resources help you?
Today, we take for granted the speed and efficiency of the UK postal system, and all the social and business benefits it enables. However, before the Victorian era, there was no unified postal system and written communications were expensive. Rowland Hill's reformed system of 1840, with the introduction of the 'Penny Black' stamp, was a huge success. These resources show students that the nineteenth century postal service has lessons to teach us today about the importance of organised systems for economic and social reasons.
The stamp of authority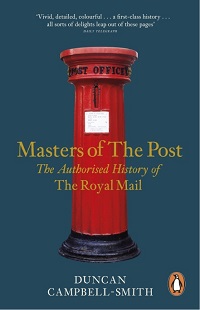 Masters of the Post: The Authorized History of the Royal Mail
by Duncan Campbell-Smith, published by Penguin, (2012), 9780241957660
This is a fascinating account of the British postal service from its beginnings in the early sixteenth century to the present day, and it shows clearly the relevance of its history to the modern era. The section on the Victorian post explains the far-reaching effects of the introduction of the 'Penny Black'. Before then, people had to pay a fee to send and to receive a letter. Many people could not afford the fees, and letters were often lost or stolen. This all changed when, in 1840, former school teacher Rowland Hill imposed order by introducing a system that enabled a letter to be delivered affordably and safely anywhere in the country. The book contains many useful illustrations and maps, and each chapter offers further reading.
The local post office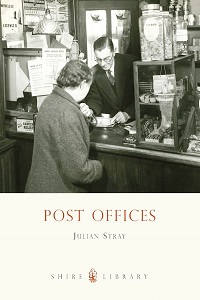 Post Offices
by Julian Stray, published by Shire Publications (Bloomsbury), (2010), 9780747807858
The author is Assistant Curator at the British Postal Museum and Archive, and an acknowledged expert in this field. This short book provides a clear and informed overview of the history of the local post office. It is full of authentic detail and carefully chosen photographs that give a vivid sense of the post office. The first section is given over to early post offices, including those in Victorian times. Later sections include an explanation of the Post Office network and details of the modern post office. The book includes reading suggestions and a useful page on places to visit.
A history of Rowland Hill's postal reforms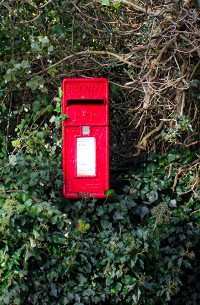 Rowland Hill's postal reforms
published by the Postal Heritage Trust
This illustrated article on the Postal Museum website describes the process and the outcomes of the reforms, and has links to other useful articles, including one on the 'Penny Black'. It is suitable for students to use for independent research.
The Penny Post revolutionary who transformed how we send letters
by Tim Harford, published by BBC News, (2019)
Read this article
Karen Wallace has written over 300 fiction and non-fiction books for children. Think of an Eel won the Times Education Award and the Kurt Maschler Award in the UK. It also won the Parents' Choice Gold Award in the US. Her first novel Raspberries on the Yangtze was shortlisted for the Guardian Young Fiction Award.

Text © Karen Wallace, 2021.