How will these resources help you?
African History prior to the Transatlantic Slave Trade ('TAST') has often been ignored. However, to enable pupils to fully understand the impact that the TAST had on West Africa, African History needs to be studied – and studied within the correct context. Approaching this topic via the study of Medieval Africa provides the necessary grounding for pupils learning about the impact of the TAST.

Personally, I found that taking this approach allowed me to explore themes that I had not fully considered when teaching slavery previously, such as legacies, gender, and resistance and revolution – all of which are explored in this reading list. Exploring these themes has deepened my knowledge of the TAST and allows me to teach the topic in and engaging and meaningful way. All of the titles discussed here have been very useful to me.
Context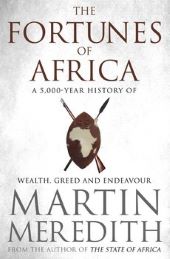 Fortunes of Africa: A 5,000-Year History of Wealth, Greed and Endeavour
by Martin Meredith, published by Simon & Schuster UK, (2015), 9781471135453
Meredith's book provides an excellent insight into the social, economic and political structures that existed in Africa prior to the TAST. It also examines modern African states and takes a glimpse into their future. Its compelling narrative includes an excellent chapter on the effects of colonisation.
Developing the theme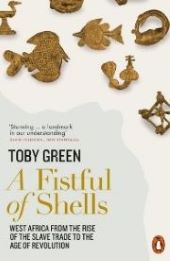 A Fistful of Shells: West Africa from the rise of the Slave Trade to the Age of Revolution
by Toby Green, published by Penguin, (2020), 9780141977669
Green's book provides a transformative picture of Africa as a global economic power, centuries before the TAST. It depicts African kingdoms as very much in control of their regions and European incomers as needing the assistance of African power kings in order to survive. I ask my pupils to read two extracts that present very different narratives on the armies of these West African kingdoms. The first shows how Europeans were unable to invade the Kingdom of Ghana, how Ghana initially resisted the sale of slaves to Britain and how Britain needed the support of the ruler of the Ashanti people in order to survive on the continent. I contrast this with the story of the British annexing the Ashanti Kingdom and exiling Osei Tutu. Using these two insights, I then ask pupils to consider what event(s) could have led to such a drastic change in fortunes for the Kingdom of Ghana.
Further analysis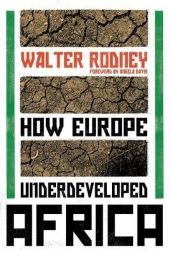 How Europe Underdeveloped Africa
by Walter Rodney, published by Verso, (2018), 9781788731188
Rodney's book provides an excellent basis for teaching the impact of European imperial interventions in West Africa between 1650–1850. It allowed my KS3 pupils to access African History in a more meaningful way and develop their own insights into the economic, military, social and cultural changes that took place during this period.
Teaching approach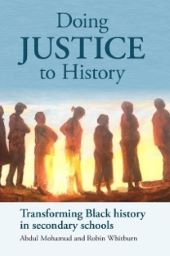 Doing Justice to History: Transforming Black history in secondary schools
by Abdul Mohamud and Robin Whitburn, published by Trentham Books, (2016), 9781858565521
In deciding how best to approach teaching the impact of the TAST, I found it beneficial to look at the work of the organisation Justice 2 History (justice2history.org) and to explore its frequently used pedagogical concepts, such as 'disturbing the psyche'. Justice 2 History explores how we can develop enquiries into challenging subjects in ways that are engaging and inclusive. This book, written by Justice 2 History, is a useful guide for teachers preparing to teach Black History using an enquiry-based approach.
Audiovisual clips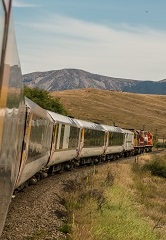 Black and British: A Forgotten History - Bechuanaland Chiefs
published by BBC, (2016)
This clip tells the story of the trip the Bechuanaland Chiefs undertook in 1895 to protect their own land from the colonial expansion, another tentacle of the white supremacy.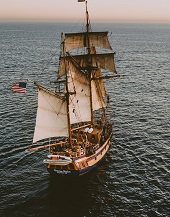 Black and British: A Forgotten History - First English traders in West Africa
published by BBC, (2016)
This clip expands on how Translatlantic Slave Trade was born, and what role British sailors played in it.
Empires in the Sun: The Struggle for the Mastery of Africa
by Laurence James, published by Weidenfeld & Nicholson, (2017), 9781780226187
Find this book
Black History: Africa and Slave Trade
by Dan Lyndon, published by Franklin Watts, (2010), 9780749690304
Find this book
Joshua Preye Garry is Deputy Head of History at a prestigious London school. He has played a key role in developing a KS3 curriculum that reflects the backgrounds of the school's student body. His curriculum features Black British History, Medieval African Kingdoms and the US Civil Rights struggle. Josh has worked on a number of inspirational projects with respected individuals within the Black History field, including Professor Hakim Adi, Dr Toby Green, Miranda Kaufmann and Jason Todd to raise awareness of the importance of Black History in schools.

Text © Joshua Preye Garry, 2020.