How will these resources help you?
People from Africa and Asia have existed in Britain throughout time: people from North Africa lived in Roman Britain, Black Africans were brought to Tudor England against their will, enslaved people were brought over from America or the West Indies in the seventeenth century, Indian soldiers fought for Britain in both World Wars. These people became part of the fabric of Britain. Today, British people of mixed ethnic backgrounds have a median age of 18, the ethnic group with the youngest average age on the census. As a result, more classrooms than ever are multi-ethnic. Teachers are very interested in exploring history in a way that reflects this, but there are few age-appropriate, truly inclusive resources to capture pupils' interests. Voices is a series of gripping, historically accurate novels giving a voice to hidden communities. These novels can be very useful in engaging pupils and making history feel relevant.
The multi-cultural Romans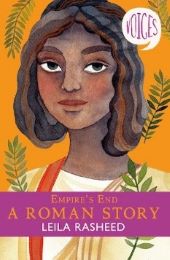 Voices #1: Empire's End – A Roman Story
by Leila Rasheed, published by Scholastic UK, (2020), 9781407191393
Rome has traditionally been seen as a predominantly white, European empire, but it was always multi-cultural, and people from North Africa and the Middle East certainly came to live in Roman Britain. This story follows Camilla, a North-African girl who comes to Britain in the entourage of the Roman Emperor Severus, who was also from North Africa. It shows a completely different view of Roman rule and Roman communities.
Africans in Tudor England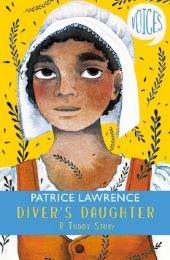 Voices #2: Diver's Daughter – A Tudor Story
by Patrice Lawrence, published by Scholastic UK, (2019), 9781407191409
The standard version of Tudor history gives us Henry VIII, his six wives, Elizabeth I, the Spanish Armada, Shakespeare, and so on. However, it was also when the slave trade began. Many Africans were brought to Britain and remained here, even if they were freed. This is the story of Eve, whose mother was taken as a slave from Mozambique. The plot weaves in the story of an historical black Tudor, the diver Jacques Francis, and a hunt for treasure in the sunken ship, Mary Rose.
A mixed-race boy in Victorian Yorkshire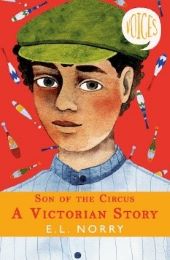 Voices #3: Son of the Circus – A Victorian Story
by E. L. Norry, published by Scholastic UK, (2019), 9781407191416
Britain has a substantial mixed-race community, which is generally thought to have been established only after World War II. However, there have been multiracial families and mixed-race children in Britain for hundreds of years. This story is set in Victorian Yorkshire and is about Ted, the son of a white woman and Pablo Fanque, the first Black circus owner in Britain. Ted's experience of racism and discrimination shows that things haven't really changed – but he does triumph
Indian soldiers at Dunkirk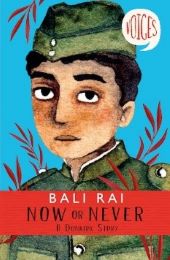 Voices #4: Now or Never – A Dunkirk Story
by Bali Rai, published by Scholastic UK, (2019), 9781407191362
The teaching of Britain in World War II often focuses on a familiar set of major events – children's evacuation, Dunkirk, the Blitz, D-Day – as an almost exclusively white experience. This novel explores the experience of Fazal Khan, a young Indian soldier in a transport battalion at Dunkirk under the command of white-British officers. The key question is: why should a boy from India be loyal to an army and an empire that doesn't see him as equal?
Audiovisual clips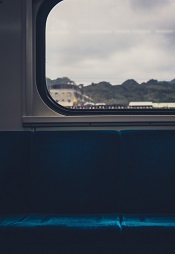 Whoever Heard of a Black Artist? Britain's Hidden Art History - Windrush Gneration Artists
published by BBC, (2018)
This clip explores the works and lives of some of the artists who arrived to England between 1948 and 1971 from the Caribbean countries.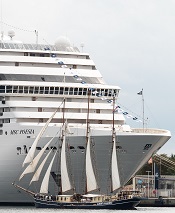 Black and British: A Forgotten History - The Windrush Generation
published by BBC, (2016)
Who are the Windrush Generation? This clip answers this question with testimonies from the time, including pieces of interviews.
Black and British: A Short, Essential History
by David Olusoga, published by Pan Macmillan, (2020), 9781529063394
Find this book
Black Tudors: The Untold Story
by Miranda Kaufmann, published by Oneworld, (2018), 9781786073969
Find this book
Spy Princess: The Life of Noor Inayat Khan
by Shrabani Basu, published by The History Press, (2008), 9780750950565
Find this book
Leila Rasheed is a children's author. She has had over ten works of fiction and non-fiction published for various age groups, in addition to short fiction, poetry and commissions. She is the director of the Megaphone Writer Development Scheme for children's writers of colour. Among other qualifications, she has an MA in Writing with distinction from the University of Warwick, where she also taught Creative Writing for several years. Her novel Empire's End, for readers in Key Stages 2 and 3, follows a girl who travels to Britain in the retinue of the Roman emperor Septimius Severus.

Text © Leila Rasheed, 2020.