How will these resources help you?
Views about the Arab-Israeli conflict tend to be polarised. You may yourself be Muslim, Christian or Jewish, and have students who are practising Muslims, Christians or of Jewish faith in your class. Your class may also include refugees from the Middle East. The issues are sensitive, so you may want to acquire more knowledge to have the confidence to discuss them. Using these materials, which include different perspectives in a non-judgemental way, will encourage students to consider different viewpoints and think for themselves. You could teach this topic at KS4 as a period study of at least 50 years.­ These resources provide an outline of the historical events of the conflict in the twentieth century to give you enough basic knowledge to teach the topic. There are details of Britain's role in the origins of the conflict, Israeli and Palestinian viewpoints and guidance on how to manage discussion on this complex subject. The resources included contain free online materials, including lesson plans, PDFs, videos and primary sources.
Milestones in the conflict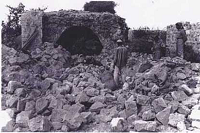 GCSE History: Origins of the Arab–Israel two-state solution
published by BBC Teach, BBC Teach Secondary Resources website
This resource consists of a series of seven video clips (maximum four and a half minutes per clip) about significant milestones in the conflict, from the 1930s to the 1980s. Each clip contains interviews with guest speakers expressing different viewpoints and teacher notes for class discussion designed for KS4. The original film footage is a historical source that students can discuss and interpret, while the guest speakers provide current viewpoints on the conflict.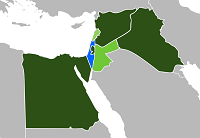 Teaching the Arab–Israeli Conflict
published by Institute for Curriculum Services, ICS online website
These resources situate the conflict in its historical, cultural and geographic context. There are five lesson plans. Videos, primary sources and activities are available as downloadable PDFs, covering the history of the conflict: the emergence of Zionism and Arab nationalism; World War I and after; the British Mandate 1920–47; 1948–67; and the continuing conflict and peace process. The plans contain all the resources you need to teach the lessons, including guidance on how to conduct primary source analysis. Each plan explains how you can use it as a standalone lesson.
Discussing the conflict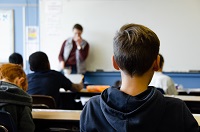 SNS Resources on Israel-Palestine
by Solutions Not Sides
These resources are geared towards classroom discussion of the conflict. I'd recommend using one of the two resources given above first, to ensure the students have sufficient background knowledge for a discussion. Aimed at KS4 and KS5, the resources include a teacher's handbook; a detailed guide to supporting student discussion; a glossary of terms and safeguarding information for dealing with the emotional impact of discussion. The materials include an activity book on the media and critical thinking. It explains how to understand media coverage, helping students to differentiate fact from opinion and to spot 'fake news' online. This activity book is an excellent standalone resource for all students researching any issue.
The Israeli–Palestinian conflict
by TeachMideast, An Educational Initiative of the Middle East Policy Council. These resources would be useful as a follow-up once students have a basic understanding of the conflict.
Access this resource
The Israel–Palestinian Conflict: A Lesson in Perspective
by MaryLynne Fillmon, published by the Arizona Centre for Middle East Studies, (2007). This is a PDF set of slides which covers the history of the conflict, giving different viewpoints in small, digestible chunks. There are short writing activities.
Access this resource
Israeli Palestinian conflict explained: an animated introduction to Israel and Palestine
by Jewish Voice for Peace, published by YouTube, (2012)
Watch this video
This is an accessible, animated video from the viewpoint of the international peace movement. The video looks at possible solutions and discusses non-violent international pressure. It could be helpful if students are interested in campaigning for peace in the Middle East. Note: This is an American resource
Palestine and Israel – Understanding the Conflict
by Educational Institute of Scotland
Access this resource
The Lemon Tree: An Arab, a Jew, and the Heart of the Middle East
by Sandy Tolan, published by Bloomsbury, (2008), 9781596919228
Find this book
Children of Israel, Children of Palestine: Our Own True Stories
by Laurel Holliday, published by Atria Books, (2014), 9781439139806
Find this book
Cath Senker is a history graduate and non-fiction writer specialising in history titles. She is the author of several books about racism, migration and refugees, including the award-winning Far from home: refugees fleeing war, persecution and poverty (Franklin Watts, 2019). Cath teaches ESOL to vulnerable migrants and refugees on a voluntary basis. She is currently working on new book, which reflects the diversity of the UK's population, called A Very Peculiar History: Great Britons.

Text © Cath Senker, 2020.