How will these resources help you?
Finding suitable resources about pre-history can be difficult. Stonehenge is sometimes included only at KS2, which is a pity – it is one of the most important sites in the world. Many theories have been debated about the nature of Stonehenge and its purpose. These resources will allow KS3 students the opportunity to investigate and assess the arguments for themselves.
An introduction to Stonehenge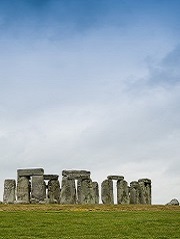 Your guide to Stonehenge, plus 12 fascinating facts you might not know
published by BBC History Extra, (2021)
This illustrated article is an excellent, easily accessible look at Stonehenge. It explores the site's history and evolution and offers twelve fascinating facts (such as that Stonehenge is not a 'true henge').
An in-depth theory about what Stonehenge looked like and its purpose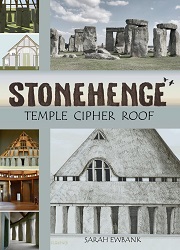 Stonehenge: Temple Cipher Roof
by Sarah Ewbank, published by Chadshunt, (2020), 9781838061708
This beautifully illustrated book suggests an interesting theory in answer to the question 'Was Stonehenge a just a stone circle, or was it a building?' A landscape architect, Ewbank offers excellent explanations to support the theory that Stonehenge had a roof.
The wider context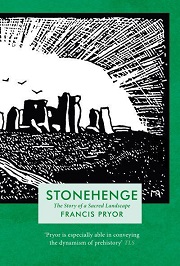 Stonehenge: The Story of a Sacred Landscape
by Francis Pryor, published by Apollo (reissue edition), (2021), 9781838933333
This book places Stonehenge in the wider cultural context. Pryor, a distinguished archaeologist, offers a rigorously researched history of the monument and explores how people have interpreted the site from the earliest times to the present day.
Audiovisual clip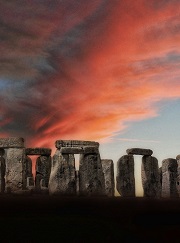 Europe: A Natural History - What was Stonehenge?
published by BBC, (2007)
An insight into the history of this famous site.
The Battle of Stonehenge: what to know about the controversial £1.7bn tunnel project
, published by The Week, (2021)
Read this article
History of Stonehenge
by Susan Greaney BA MSc (Oxon), published by English Heritage
Read this article
Christopher Terry is a former Head Teacher and former academic lead for Teaching and Learning in various British and International Schools, and he has been a teacher of History for 15 years. He works as an examiner and also delivers ITT History Teacher Training in the North West of England and Internationally. He also has been a specialist advisor to OFQUAL for History and has been recognised by the Historical Association as an outstanding practitioner.

Text © Christopher Terry, 2021.