How will these resources help you?
You may be teaching this topic at KS4 as a period study of at least 50 years. These resources bring in a variety of viewpoints to enrich the study. They encourage students to always consider the experiences of different groups, whatever historical period they are learning about. Mainstream curriculum materials about apartheid focus on the apartheid laws, government and political leaders. On the anti-apartheid side, there is a strong focus on Nelson Mandela. While these aspects are important, you can introduce diverse perspectives, examining the experiences of Black women, children and young people under apartheid and the international anti-apartheid campaign. For an introduction to the peoples of South Africa, see
https://minorityrights.org/country/south-africa/
.
The further reading list has a resource about Indians in South Africa.
Nelson Mandela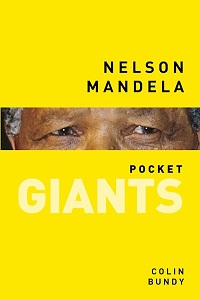 Nelson Mandela: pocket GIANTS
by Colin Bundy, published by The History Press, (2015), 9780750959209
This biography of Mandela's life starts with the construction of Mandela as an icon, then details his life story, concluding with his legacy. Once the students have an overview of South Africa under apartheid, this title will help them to critically examine the mainstream narrative about Mandela. There are many biographies of Mandela, but this one attempts to uncover the man behind the myth. It explores how much of his reputation derives from his real-life experiences and how much was fashioned for political purposes.
Women and apartheid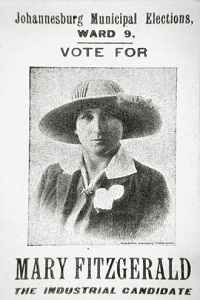 History of Women's Struggle in South Africa
by South African History Online (SAHO)
This webpage explores the experiences of women of all races in South Africa, 1900–2000, decade by decade. When you are teaching a particular period in South African history, you could introduce the relevant section about women's lives. Women's roles in South African history have only been uncovered and given recognition since the end of apartheid in 1990. South African History Online was created in 1998 to compile 'a new history for a new country' and promote a 'critical and non-sectarian' understanding of South Africa's history.
Children and young people under apartheid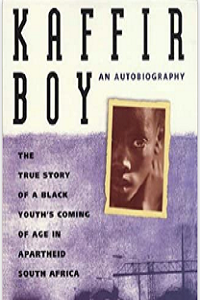 Kaffir Boy: The True Story of a Black Youth's Coming of Age in Apartheid South Africa
by Mark Mathabane, published by Scribner, (2016), 9780684848280
In his autobiography, Mathabane recounts how he grew up in a shanty town near Johannesburg under apartheid and eventually became a journalist and teacher. You could use Mathabane's descriptions of shanty-town life to help students to understand the poor living conditions and racism experienced by Black South Africans. Mathabane shows how attitudes can evolve as circumstances change – as a young person, Mathabane hated white people because of how they treated his community, but when he gained an education and better opportunities in life, his views shifted, and he judged people as individuals. When introducing this resource, discuss the title with the students ­– 'kaffir' is a derogatory term white South Africans used for Black people.
The Anti-Apartheid Movement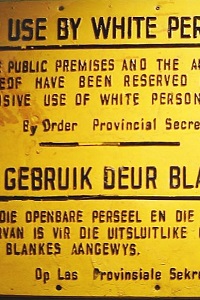 Forward to freedom: The history of the British Anti-Apartheid Movement 1959–1994
Includes details of apartheid, with primary sources including posters and pamphlets; the boycott movement; the Anti-Apartheid Movement in the 1960s–1990s; and the struggle for independence in the frontline states (the countries surrounding South Africa). You could use these materials to discuss how international campaigns can help to effect change within a country and talk about the tactics of boycotts and economic sanctions. This resource shows how the Anti-Apartheid Movement developed into Britain's largest-ever mass movement over an international issue.


Note: One primary source in the apartheid section is about torture, so use with discretion.
Cath Senker is a history graduate and non-fiction writer specialising in history titles. She is the author of several books about racism, migration and refugees, including the award-winning Far from home: refugees fleeing war, persecution and poverty (Franklin Watts, 2019). Cath teaches ESOL to vulnerable migrants and refugees on a voluntary basis. She is currently working on new book, which reflects the diversity of the UK's population, called A Very Peculiar History: Great Britons.

Text © Cath Senker, 2020, 2023