How will these resources help you?
It is widely acknowledged that seafarers played a huge part in the colonisation of the world. Sometimes also known as pirates or privateers, their passion for discovery also meant that they were involved in what would become the largest empires in history, colonising various territories across the globe. From Barlowe to Raleigh to Hakluyt to Drake, these men changed the world, including the ways in which it was perceived and comprehended. They also played a role in one of the biggest human atrocities ever committed – the transatlantic slave trade. To discuss all these different components, one must engage with some primary sources alongside narrative history, which together reveal what was at stake during the early modern period and how Europeans perceived the New World.
An overview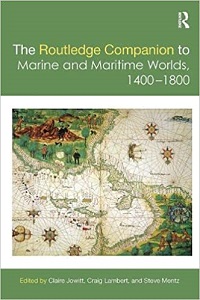 The Routledge Companion to Marine and Maritime Worlds, 1400–1800
by Claire Jowitt, Craig Lambert and Steve Mentz (editors), published by Routledge, (2020), 9780367505134
This anthology of 25 chapters covers everything maritime related, including the colonisation of the New World and how it affected trade, economy and political endeavours. You could choose one or two chapters to discuss with students, then engage them in important topics such as how trade influenced imperial expansion in the early modern world. The introduction of this anthology would also be a good way of sparking interest in the topic and to help students understand the complexities behind colonisation and how maritime enterprises influenced the shaping of the world.
The words of a seafarer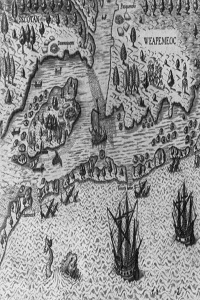 The First Voyage to Roanoke
by Arthur Barlowe, published by University of North Carolina at Chapel Hill, (1584)
This primary source is long but enriching. The words of Barlowe are essential for understanding the mindsets of seafarers of the early modern period, and how they perceived and reported back from the New World. While there was no established English settlement during Elizabeth I's reign (the first one being Jamestown in 1607), these reports from privateers and sea captains shed light on how the New World and the maritime world were seen and understood by their contemporaries. You could put students in groups to engage with one short passage each.
A good starting point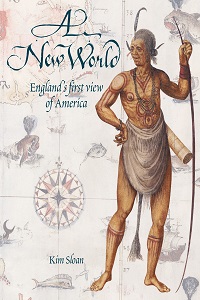 A New World: England's first view of America
by Kim Sloan, published by the British Museum Press, (2007), 9780714126500
This book is a great starting point and complements the first two sources well. It features incredible drawings and watercolours by John White, who was part of a group of settlers sent by Sir Walter Raleigh to found a colony in Virginia. These visual records offer a window into the culture and way of life of the indigenous people of the time, as well as showing how they were seen and depicted by the new settlers. White's life and role as a colonist and artist are also tackled in this book.
A sailor's life for me: early modern #MaritimeArchives
by Richard Blakemore, published by University of Reading, (2018)
Access this resource
Sir Walter Raleigh: with the whole world to explore, this wild spirit found himself caged at the tower of London
by Historic Royal Places
Visit this website
Dr Estelle Paranque is Assistant Professor in Early Modern History at the New College of the Humanities, part of the Northeastern University Global Network. She has published extensively on Elizabeth I of England, Catherine de Medici, the French kings and queen consorts and Anglo-French diplomatic relations. She is the author of Elizabeth I of England Through Valois Eyes: Power, Diplomacy and Representations in the reign of the queen, 1558–1588 (2019) and Blood, Fire, and Gold: Elizabeth I of England and her French rival Catherine de Medici (2022).

Text © Estelle Paranque, 2021-2023