How will these resources help you?
Teaching about transatlantic slavery tends to focus on the USA, with the implication that Britain rejected slavery early on. However, Britain continued to enslave people to work on plantations across the British Empire long after it had been abolished in northern states of the USA. Equally, teaching the journey to abolition often focuses on the efforts of active, philanthropic white people seeking to free passive Black people – perpetuating, into the 21st century, a myth of freedom as a gift from a 'white saviour' rather than an inherent human right asserted by the enslaved. Yet, it was sustained resistance by enslaved people over hundreds of years that eventually forced Britain to end slavery across the British Empire in 1833. These books help to teach the complex history of active resistance to British slavery in Jamaica.
The Maroons (1720s)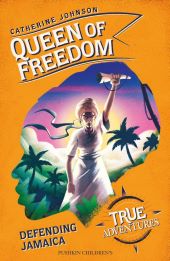 Queen of Freedom
by Catherine Johnson, published by Pushkin Press, (2020), 9781782692799
When the British captured Jamaica from the Spanish in 1655, many enslaved people escaped and went to live in the hills. These mostly West-African people became known as Maroons and sustained a long guerrilla war against the British, with the intention of keeping their freedom and resisting re-enslavement. Their most famous leader was known as Queen Nanny. Catherine Johnson is well known for her historical fiction, and this accessible and exciting book (featuring maps and timelines) brings Queen Nanny to life. You could use it to engage pupils in the topic before elaborating on the history.
Tacky's Revolt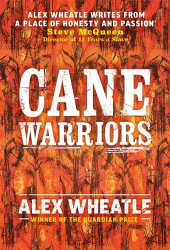 (1760) Cane Warriors
by Alex Wheatle, published by Andersen Press, (2020), 9781783449873
The Seven Years' War period includes the important uprising in Jamaica by enslaved Africans, known as Tacky's Revolt. Tacky himself was one of the leaders and was likely to have been a military commander before being enslaved. Alex Wheatle MBE dramatises the events from the point of view of young people on the sugar plantations, fighting for their freedom. You could use this work of historical fiction to bring the subject to life alongside Vincent Brown's military history, Tacky's Revolt: The Story of a Transatlantic Slave War (see Further reading), which places the revolt in the context of the Seven Years' War and stresses its importance in that conflict.
Sam Sharpe's rebellion (1831)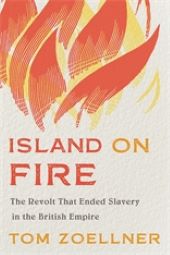 Island on Fire: The Revolt That Ended Slavery in the British Empire
by Tom Zoellner, published by Harvard University Press, (2020), 9780674984301
The nail in the coffin for British slave-owners in Jamaica was an uprising just after Christmas, 1831. A peaceful strike led by enslaved Baptist preacher Samuel Sharpe turned into a revolt, which was violently put down by British troops with thousands of enslaved people killed. The horror of what had occurred turned public opinion against slavery and forced Britain to move to abolish slavery in its Empire within two years of the uprising. Zoellner uses primary sources to tell the story on a day-by-day basis. You could use this to broaden your own and your pupils' understanding of how the Slavery Abolition Act of 1833 came about.
Audiovisual clip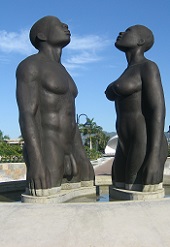 Black and British: A Forgotten History - Morant Bay Rebellion
published by BBC, (2016)
This clip explores the rebellion that took place in Morant Bay, Jamaica, and its consequences.
Tacky's Revolt: The Story of an Atlantic Slave War
by Vincent Brown, published by Belknap, (2020), 9780674737570
Find this book
Leila Rasheed is a children's author. She has had over ten works of fiction and non-fiction published for various age groups, in addition to short fiction, poetry and commissions. She is the director of the Megaphone Writer Development Scheme for children's writers of colour. Among other qualifications, she has an MA in Writing with distinction from the University of Warwick, where she also taught Creative Writing for several years. Her novel Empire's End, for readers in Key Stages 2 and 3, follows a girl who travels to Britain in the retinue of the Roman emperor Septimius Severus.

Text © Leila Rasheed, 2020.