How will these resources help you?
In general, there are far fewer writers from working-class backgrounds than there are from more affluent backgrounds. This means that genuine working-class experiences of racial tension and other societal issues are drastically under-represented in the literary world. It's also a deeply sensitive issue to write about; for white people who may have come to the realisation that they've been part of the problem, but especially for the people who have suffered from racial abuse and discrimination.
Working-class sub-cultures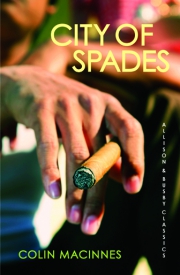 City of Spades
by Colin MacInnes, published by Allison & Busby, (2012), 9780749011536
Originally published in 1957, City of Spades is a unique take on the Black subcultures that began to flourish in London following the arrival of the Windrush generation. The novel follows the story of Johnny Fortune, a newly arrived Nigerian immigrant, who forms a relationship with a white woman called Muriel. Johnny's first-person narrative alternates with a second, told from the perspective of English colonial official Montgomery Pew, who forms an unlikely friendship with Johnny.
From hostels, pubs, dancehalls, and more, it's a riveting account of how lack and white subcultures both merged and clashed in 1950s London. It captures the way in which Black immigrants were treated, as well as exploring the period of adjustment for native Londoners, who had never experienced different cultures or even seen Black faces until relatively recently.
Johnny struggles to come to terms with how his status in his home city of Lagos drastically differs from that of his reduced status in London. The book exposes how Black working-class people at the time felt they had no hope of parity with white working-class people, no matter how well-mannered, well-dressed and cultured they were. It's a visceral and powerful book, and a vital snapshot of how Britain adjusted to its first period of post-war immigration.
This book contains references to drinking culture and passing mention of drug dealing.
Diverse Voices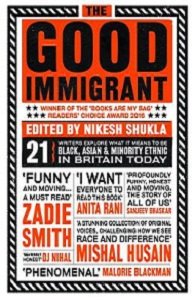 The Good Immigrant
by edited by Nikesh Shukla, published by Penguin, (2017), 9781783523955
This is a moving collection of essays by 21 British authors who identify as BAME. It's an unflinching account of racism in 21st-century Britain and, while not exclusively about the working-class, goes a long way to exposing the scenarios and behaviours that underline the existence of 'white privilege', regardless of social status. The book originally had to be crowd-funded through Unbound and was successful after receiving support from several celebrities on social media.
Contributing authors include poet, writer and activist Salena Godden; actor, rapper and activist Riz Ahmed; poet, writer and playwright Sabrina Mahfouz; and stand-up comedian and radio presenter Nish Kumar. The range of stories and experiences is as eye-opening and informative as you could ever wish to find within the confines of a single book. From heart-breaking to humorous, these essays are honest, unedited insights into the lives of British people who identify as BAME, and the obstacles that they encounter daily.
There is a small amount of swearing in this title, as well as infrequent racial slurs, which are used by authors when recounting personal experiences.
'Kitchen-sink realism'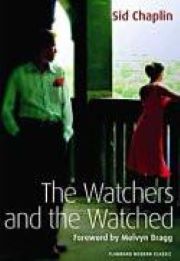 The Watchers and the Watched
by Sid Chaplin, published by Flambard Press, (2004), 9781873226735
This novel was first published at the height of the British new wave in 1962. This period of literature and cinema saw working-class characters depicted in a style labelled 'kitchen-sink realism' and was known for popularising the archetypal 'angry young man' character.
Almost all the stories of the genre are set either in the East Midlands or the North. Tim 'Tiger' Mason is a blacksmith from Newcastle-upon-Tyne. He is both fearless and fiercely independent. Against a rapidly changing industrial backdrop, these traits lead to several points of conflict, both in his personal life and as part of the bigger picture, from political squabbles to exploitative slum landlords. The book is a vivid depiction of the struggles and contrasts of working-class life in a world of heavy machinery that has all but gone. Tiger befriends an Asian immigrant called 'Two Step', which exposes him to the racism that is brewing in the city. Their friendship suffers when 'Two Step' is savagely beaten, and the novel culminates in a race riot.
Audiovisual clip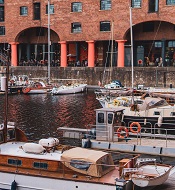 Black and British: A Forgotten History - Charles Wootton
published by BBC, (2016)
This clip tells the story of Charles Wootton, a local, working class, black kid who was lynched in Liverpool during a racist uprise.
Two Little Ducks
by Matt Abbott, published by Verve Poetry Press, (2018), 9781912565061
Find this book
Pessimism is for Lightweights: 13 Pieces of Courage and Resistance
by Salena Godden, published by Rough Trade, (2019), 9781912722136
Find this book
Selected Poems
by Linton Kwesi Johnson, published by Penguin, (2006), 9780141025018
Find this book
Matt Abbott
is a poet, educator, and activist from Wakefield. His debut poetry collection
Two Little Ducks
(Verve Poetry Press, 2018) explores the working-class Leave vote in the Brexit referendum against the backdrop of the Calais Jungle.

Text © Matt Abbott, 2020.