How will these resources help you?
While queenship studies have long been an exciting area of research, we tend to focus on European royal women, which gives us a skewed and incomplete perspective. Looking at the lives of queens and royal women in the medieval Islamic world not only gives us a better understanding of queenship, but also counters incorrect presumptions that Muslim royal women lacked agency and authority. The lives of women such as Arwa of Yemen, Shajar al-Durr of Egypt and Razia Sultan in India offer exciting case studies and comparisons to their European counterparts that can be woven into wider discussions of medieval history (including examinations of the Crusades) and of the nature of politics, gender and power in Islam.
Case studies – from the middle ages to the present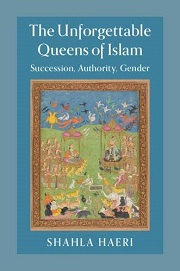 The Unforgettable Queens of Islam: Succession, Authority, Gender
by Shahla Haeri, published by Cambridge University Press, (2020), 9781316389300
This recent, important work offers a series of case studies, starting with women from the Qur'an before moving to two key examples of female rulership from the middle ages: Arwa of Yemen and Razia Sultan of India. The final section builds on this context to look at two modern female politicians as comparisons to their pre-modern predecessors. This allows an opportunity not only to examine the lives of the six women profiled but also to build an understanding of the development of female authority in the Islamic world and help students to see the relevance of pre-modern precedents to modern times.
The classic overview of Islamic queenship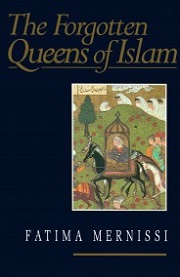 The Forgotten Queens of Islam
by Fatima Mernissi, published by Polity Press, (1994), 9780745614199
This thoughtful work gives an engaging and insightful overview into the place of women in Islamic monarchy. The book begins by considering the issues of understanding queenship within Muslim culture and political structures, and continues with a discussion of the lives of a wide range of royal women, from Iberia to Asia, over the pre-modern period. Like Haeri, Mernissi also links the history of female agency in Islamic monarchies to Muslim women in the modern political world to show the continued relevance and wider context.
A case study of an 'extraordinary' Egyptian queen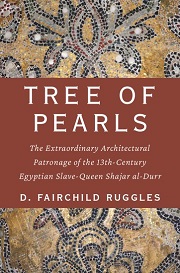 Tree of Pearls: The Extraordinary Architectural Patronage of the 13th-Century Egyptian Slave-Queen Shajar al-Durr
by D. Fairchild Ruggles, published by Oxford University Press, (2020), 9780190873202
This work examines the life and patronage of Shajar al-Durr, a fascinating example of female rulership and agency, who rose from slavery to become a female sultan in Egypt. Shajar al-Durr's life both makes an interesting case study in itself and is also helpful context for teaching the Crusades, as she was ruling Egypt during the Seventh Crusade in the 13th century. The book covers her life and highlights her architectural patronage, a key aspect of agency for Islamic royal women, as other studies of Ottoman, Timrud and Mughal royal women have demonstrated. This dual aspect makes this biography a very useful way to engage both with Shajar al-Durr and Islamic queenship in the wider sense.
A primary source on the lives of the women at the court of Baghdad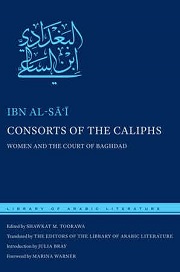 Consorts of the Caliphs: Women and the Court of Baghdad
by Ibn al-Sāʿī, edited by Shawkat Toorawa, published by NYU Press, (2015), 9781479850983
Primary sources on the lives of Islamic women can be difficult to source in English. This translation of the work of Ibn al-Sāʿī, written in the 13th century, offers short vignettes on the lives of royal women at the court of Baghdad. The introduction offers helpful context and the work is well supported with glossaries and genealogical charts, making it a useful resource for learning about both the women themselves and the wider court of Baghdad.
Great Lives: Razia Sultana
by Baroness Warsi (hosted by), published by BBC Radio 4, (16 November 2018)
Access this resource
Women in Mongol Iran: The Khatuns, 1206–1335
by Bruno De Nicola, published by Edinburgh University Press, (2018), 9781474423403
Find this book
Dr Elena (Ellie) Woodacre is a Reader in Renaissance History at the University of Winchester and an expert in queenship and royal studies.

Text © Elena Woodacre, 2021.