How will these resources help you?
To teach the plots and rebellions of Tudor England effectively, one must understand the deep socio-economic pressures prevalent during that time. It also helps if we understand the dynamics between the different parts of the government and the people themselves. From the Pilgrimage of Grace and the Kett Rebellion to the Wyatt Rebellion and the Northern Rebellion, we find religious, economic, political and social reasons at the heart of people's discontent. A positive way to approach these events is to look at some fascinating secondary sources, both visual and textual.
An overview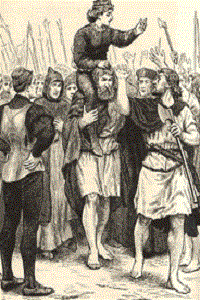 Rebellions in Tudor and Stuart England
by Heritage History
This short online article provides useful information on the rebellions that occurred in Tudor and Stuart England. The short summaries will be helpful for you to start the discussion with students on the consequences of such rebellions and why people chose to rebel against their monarchs and governments. It also allows comparison of different types of rebellions and shows that often a rebellion wasn't necessarily against the monarch but against a policy or a political decision (for example, Wyatt's Rebellion in 1554). This article also offers further resources if you choose to develop a session on one specific rebellion.
A useful starting point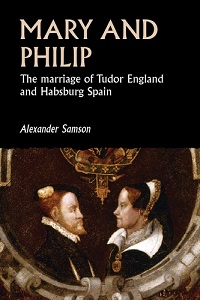 Mary and Philip: The Marriage of Tudor England and Habsburg Spain
by Alexander Samson, published by Manchester University Press, (2021), 9781526160249
In Chapter 3 ('Wyatt and the queen's regal power') of this study of Mary and Philip, Samson tackles the Wyatt Rebellion; its causes and consequences; and how it shaped Mary's reign. The Wyatt Rebellion is interesting as it was really a socio-political rebellion – though it is often disguised as a religious one – triggered by the threat of having a Habsburg influence in England. The book also shows the difficulties Mary I faced as queen when it came to deciding whom she would marry. The rebellion can be linked to the Northern Rebellion and the plots that occurred during Elizabeth I's reign, including how female rulers were all too often told what to do and what not to do, and how they dealt with these demands/riots.
A case study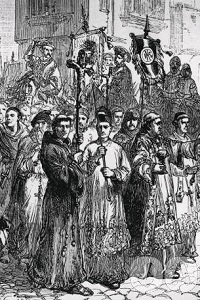 What was the Pilgrimage of Grace?
by History With Hilbert, published by YouTube, (2017)
This accessible 15-minute video offers good coverage of what was at stake during the Pilgrimage of Grace of 1536, following Henry VIII's decision to close the monasteries. It discusses the religious and political tensions that occurred at the time and how Henry dealt with the rebels. For students, it is a good source as it is engaging and would allow them to refresh their memory and remember some details more accurately with their visual memory. Combined with the other sources, it is a good way to approach the topic with a class.
Audiovisual clip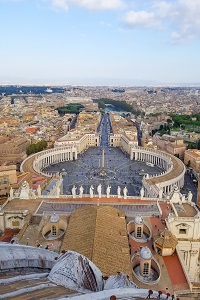 A History of Britain by Simon Schama - Religious reform under Mary I
published by BBC, (2000)
This clip explains the religious atmosphere preceding the Wyatt rebellion.
The Rebellions of 1549: Not Just the Tudors
, podcast with Professor Suzannah Lipscomb and Professor Andy Wood, (2022)
Listen to this podcast
The 1549 Rebellions and the Making of Early Modern England
by Andy Wood, published by Cambridge University Press, (2010), 9780521808101
Find this book
Dr Estelle Paranque is Assistant Professor in Early Modern History at the New College of the Humanities, part of the Northeastern University Global Network. She has published extensively on Elizabeth I of England, Catherine de Medici, the French kings and queen consorts and Anglo-French diplomatic relations. She is the author of Elizabeth I of England Through Valois Eyes: Power, Diplomacy and Representations in the reign of the queen, 1558–1588 (2019) and Blood, Fire, and Gold: Elizabeth I of England and her French rival Catherine de Medici (2022).

Text © Estelle Paranque, 2021-2023