How will these resources help you?
The queens of the medieval era are often overshadowed by their early-modern counterparts in the Tudor and Stuart period, or by the men and events of this turbulent period. While we all too often focus on kings and their reigns, queens played a vital role as the female element of the monarchy, co-ruling with their husbands in many respects. It is important to put these fascinating women back into the picture when thinking about the Angevin Empire, the Hundred Years War, the Black Death and the Peasants' Revolt and more generally when considering life and society in medieval England. (See also the related reading list '
Women of the Wars of the Roses
' for resources on the queens of the late fifteenth century.)
A useful introduction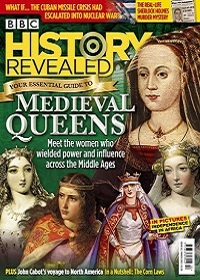 BBC History Revealed: your essential guide to Medieval Queens (issue 92)
by Elena Woodacre, edited by Charlotte Hodgman, published by Immediate Media, (2021), 2632-6930
This magazine's special issue is an ideal starting point to familiarise students with all of the medieval queens of England and to contextualize their lives, with comparisons to their European and global counterparts (there is an article on medieval queens across the world). The issue includes short biographies as well as extended discussions with experts on queenly power, image and the importance of family. The material also contains engaging features (including 'Did you know?' sections, fact files and Q&As) that you could use in class.
Highlighting the power and influence of key figures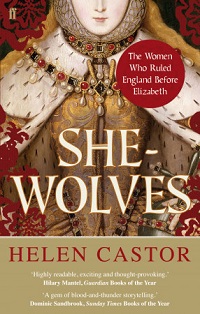 She Wolves: The Women Who Ruled England Before Elizabeth
by Helen Castor, published by Faber & Faber, (2011), 9780571237067
Helen Castor is a noted medieval historian and author. This engaging and well-researched collective biography of four important medieval queens: the Empress Matilda (The 'Lady of the English' but failed claimant to England's throne), Eleanor of Aquitaine (a great heiress who became Queen of France and Queen of England through her two marriages), Isabella of France (who overthrew her husband Edward II to place their son on the throne) and Margaret of Anjou. The book was later made into a documentary series for the BBC.
Placing England's medieval queens in the wider context of queenship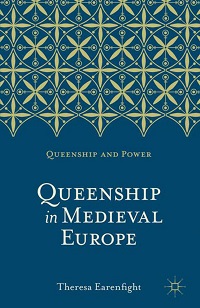 Queenship in Medieval Europe
by Theresa Earenfight, published by Red Globe Press, (2013), 9780230276468
Theresa Earenfight is one of the most well-known and respected scholars of medieval queenship. This wonderful introduction to the study of queenship is both academic and accessible. It is designed to function on several levels – as a textbook for students, as a resource for scholars or to be read by members of the general public. Earenfight approaches the topic chronologically, with each chapter demonstrating how queenship developed over the course of the middle ages. The material is richly supported by examples from the lives of queens from England and across Europe as well.
Letters: evidence of the queens' activity and influence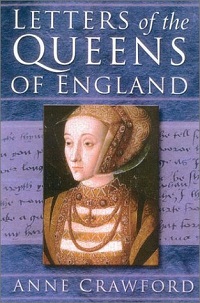 Letters of the Queens of England, 1100–1547
by Anne Crawford, published by The History Press, (2002), 9780750930611
Letters are fantastic primary sources to witness the activity and agency of medieval queens and learn more about the queen's office and how it was exercised. In Crawford's collection, each letter is set in context. While they are very formulaic in construction and were often penned by a scribe, we can still see the ways that queens acted as 'lords' in their dower lands, their political influence and their wider networks across the realm and beyond. (As an online alternative, use
Epistolae: Medieval Women's Letters
, published by Columbia University. It is a collection of letters to and from women, dating from the fourth to the thirteenth centuries. You can read them in their original Latin or their English translation.
Access this collection
.)
Audiovisual clip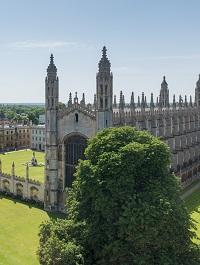 Henry VIII: Patron or Plunderer - Henry and Cambridge
published by BBC, (2009)
Margaret Beaufort was a pivotal figure in the evolution of education in Britain: this clip ex0plores her relationship with knowledge, including her friendship with Erasmus from Rotterdam.
Intercession and motherhood: the queenships of Philippa of Hainault and Anne of Bohemia
by Conor Byrne, published by Medievalists.net, (2019)
Read this article
The Concordia (The Reconciliation of Richard II with London)
by Richard Maidstone, translated by A.G. Rigg, published by The University of Rochester, Robbins Library, (2003)
Access this resource
Everything you ever wanted to know about medieval queens
, published by History Extra, (July 2020)
Listen to this podcast
Dr Elena (Ellie) Woodacre is a Reader in Renaissance History at the University of Winchester and an expert in queenship and royal studies.

Text © Elena Woodacre, 2021.