How will these resources help you?
When people think of strong female leaders, they tend to focus on European ones, with the same names being brought up over and over again: Elizabeth I of England, Catherine the Great and Isabella of Castile, just to name a few. Yet during the seventeenth century, another queen – who can easily rival any of the above – marked history, not only in her own territories but also in Europe. Revered today as 'the mother of Angola' and celebrated for her martial, political and diplomatic skills, Queen Njinga defied the Portuguese invaders of her realm, Ndongo (now part of Northern Angola) and conquered the next kingdom, Matamba, ruling both realms for three decades. She made political alliances with neighbours and negotiated with the infamous Dutch West India Company. In later life, she made direct contact with the pope, implemented Christianity in her kingdom and improved her subjects' lives following decades of war. Njinga's story is important as an account of resistance to colonialism, and it shines a light on female leadership. These resources provide context to her complex and difficult reign, allowing teachers to create lessons while encouraging students to further explore early modern female leadership.
An overview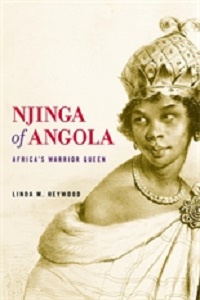 Njinga of Angola: Africa's Warrior Queen
by Linda M. Heywood, published by Harvard University Press, (2017), 9780674237445
This is the only biography of Njinga written in English and it is a remarkable one. Packed with primary evidence, Heywood's balanced picture of Njinga retraces the queen's life with all its struggles, joys, dramas and victories. Teachers could assign specific chapters to students and ask them to focus on particular topics: motherhood, relationship to power, relationship to colonialism and style of queenship, for example. Students can discuss the queen's early life and how it influenced her later reign, as well as engaging with the different threats to her authority and understanding that they were, in fact, very similar to issues faced by other female leaders during the early modern period.
A useful starting point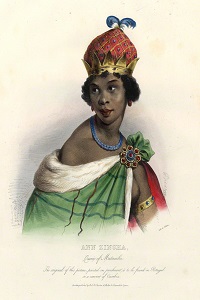 Queen Nzinga of Ndongo and Matamba
by History Tea Time with Lindsay Holiday, published by Youtube, (2020)
This 15-minute video gives a good summary of Njinga's life and reign. You could show it in a lesson and still have time for discussions on the themes of gender, power, religion, leadership, colonialism and resistance that define Njinga's rulership. It could also be used as revision. Combined with Heywood's biography, the video is the perfect starting point to understanding Njinga's reign and her views on power and Europe.
A case study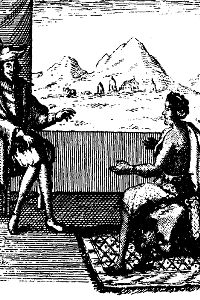 Queen Njinga of Angola: Fearless fighter
by The Forum, presented by Rajan Data, published by BBC World Service, (2019)
In this 40-minute discussion, the focus is on the colonisation of West Africa, Njinga's role in the fight against colonialism, how the people resisted and how it shaped Njinga's rulership. There are several speakers, including Linda Heywood. Primary sources, including letters written by Njinga, are quoted. The programme allows teachers to widen the students' knowledge of Euro-African history and to give them a broader context of what was happening during the reign of Njinga as well as what was at stake for the African kingdoms.
Njinga of Angola: Africa's Warrior Queen
by Linda Heywood, published by Library of Congress, (2018)
Watch this video
Dr Estelle Paranque is Assistant Professor in Early Modern History at the New College of the Humanities, part of the Northeastern University Global Network. She has published extensively on Elizabeth I of England, Catherine de Medici, the French kings and queen consorts and Anglo-French diplomatic relations. She is the author of Elizabeth I of England Through Valois Eyes: Power, Diplomacy and Representations in the reign of the queen, 1558–1588 (2019) and Blood, Fire, and Gold: Elizabeth I of England and her French rival Catherine de Medici (2022).

Text © Estelle Paranque, 2021-2023