How will these resources help you?
Stories of nineteenth-century explorers tend to be of white, upper-class men. Yet courageous women also voyaged to explore the world at this time, defying convention to do so. These resources enable students to explore their fascinating stories.
A starting point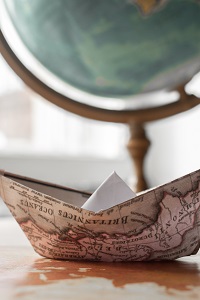 Top-10 inspiring female adventurers
by Rosemary J. Brown, published by The Guardian, (2016)
This article is a great introduction to female adventurers, including the Victorians Isabella Bird, Mary Kingsley and Freya Stark. It emphasises why these women were doing things that were not expected of their gender at that time.
An in-depth look at the explorer Jeanne Baret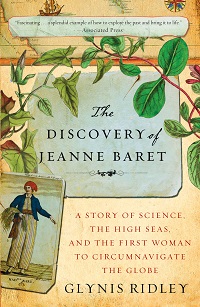 The Discovery of Jeanne Baret: A Story of Science, the High Seas, and the First Woman to Circumnavigate the Globe
by Glynis Ridley, published by Random House, (2011), 9780307463531
This is the story of how Jeanne Baret, a working-class woman, disguised herself as a man and became the first woman to circumnavigate the globe. It describes the period she lived in and why she would have needed to pretend to be a man to become an explorer. It also shows her scientific contributions to the voyage, which would link in with the UK science curriculum.
An in-depth look at the explorer Gertrude Bell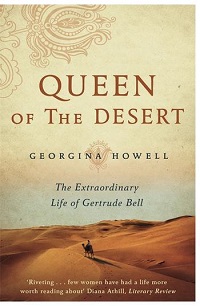 Queen of the Desert: The Extraordinary Life of Gertrude Bell
by Georgina Howell, published by Pan (Pan Macmillan), (2015), 9781447286264
As well as an explorer, Gertrude Bell was an archaeologist, spy, Arabist, linguist, author, poet, photographer, mountaineer and nation builder. With this book, which draws on Bell's own writings, students can explore the roles Bell decided for herself and how she was able to determine her own future despite the restrictions placed on her by society.
The 'acceptable face' of the female explorer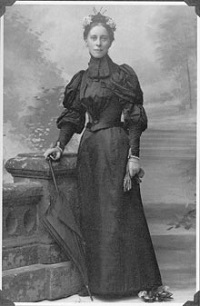 Victorian Female Explorers: a Tightrope Walker Exploit
by Shirley Doulière, published by the British Association for Victorian Studies, Postgraduate Pages, (2016)
This article is excellent at showing the traditional male and female gender spheres and how female explorers challenged the status quo. It is a great resource for students to investigate the significance of female explorers in the nineteenth century and within the British empire.
Female explorers – the ultimate reading list
by Siân Anna Lewis, published by The Girl Outdoors, (2017)
Access this resource
In-Between Two Worlds: Narratives by Female Explorers and Travellers 1850–1945
by Béatrice Bijon and Gérard Gâcon (edited by), published by Peter Lang Publishing, Travel Writing Across the Disciplines: Vol 14, (2009), 9781433105975
Find this book
Victorian Women Explorers display archive
, published by The National Portrait Gallery
Access this resource
Christopher Terry is a former Head Teacher and former academic lead for Teaching and Learning in various British and International Schools, and he has been a teacher of History for 15 years. He works as an examiner and also delivers ITT History Teacher Training in the North West of England and Internationally. He also has been a specialist advisor to OFQUAL for History and has been recognised by the Historical Association as an outstanding practitioner.

Text © Christopher Terry, 2021.