How will these resources help you?
Teachers may have concerns about balance with this topic: reflecting the gravity of refugees' situations yet dealing with difficult issues sensitively so as to not upset pupils. It is important to give some historical context so that pupils appreciate that people have been forced to flee throughout history. You could start with some online resources: the
British Red Cross
, the
Refugee Council
and, to understand the arts and culture contributions of refugees in the UK,
Traces Project
. Then I suggest using first-person accounts from refugees, particularly children, to encourage empathy and give voices to the experiences of young refugees in the class. I have selected non-fiction, fiction and graphic-novel titles for the broadest appeal.
Context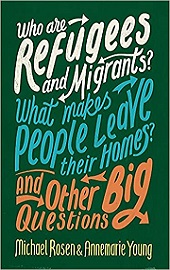 Who are Refugees and Migrants? What Makes People Leave their Homes? And Other Big Questions
by Michael Rosen and Annemarie Young, published by Wayland, (2019), 9780750299862
This title, which is aimed at children aged 10 and over, examines why people flee their homes, how they travel and what happens on arrival. The authors provide information and provoke discussion throughout. Interspersed are people's experiences as refugees and members of migrant families, including comedian Omid Djalili and Benjamin Zephaniah.
The book also covers migration throughout history. You can use the direct questions throughout the title to spark discussion, such as 'Do you know where your family comes from?'. Britain's rich history means that most families have migrated at some point. Although not everyone in the class will know their ancestral history, the discussion will show that migration is normal and allow you to focus on common experiences in pupils' backgrounds.
Refugee girls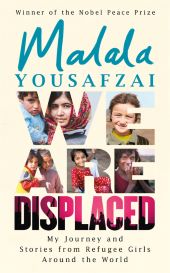 We Are Displaced: My Journey and Stories from Refugee Girls Around the World
by Malala Yousafzai, published by Weidenfeld & Nicolson, (2019), 9781474610032
In the first part, Malala Yousafzai tells how she was shot by the Taliban when she was 15 for championing girls' education in Pakistan and forced to flee her home. In the second part, she tells the stories of refugee girls from around the world.
I find that introducing pupils to the stories of young people of a similar age encourages empathy, and refugee pupils may see their own situation reflected. The book is written from the perspective of the young author, who speaks candidly about her feelings about her own experiences and those of the refugees interviewed.
Refugee journeys and people trafficking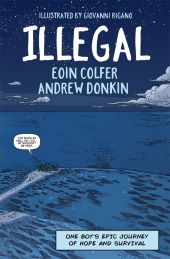 Illegal
by Eoin Colfer and Andrew Donkin, published by Hodder Children's Books, (2018), 9781444931686
Based on factual accounts, this graphic novel tells the story of 12-year-old Ebo, who flees his African village in an attempt to reach Europe and join his brother and sister. It describes his hazardous journey across the Sahara Desert and on a flimsy dinghy bound for Europe. This book could be a starting point for a 'we are here because you were there' discussion, examining European colonialism and the enduring legacy of impoverishment of the former colonies in Africa that forces people like Ebo to flee.
This book is a great way into the topic for pupils who enjoy the visual approach of graphic novels. Beautiful illustrations help the reader to enter Ebo's world and the lively dialogue brings the characters to life. Pupils will sense his fear in the face of danger yet appreciate the lighter moments of his journey.
Audiovisual clips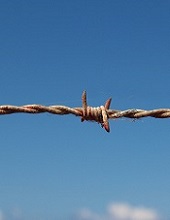 Exodus: Our Journeys - Calais refugees
published by BBC, (2016)
A virtual trip in the refugee camps of Calais, and a brief history of the policies that led to their creation.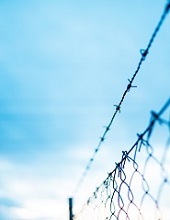 Exodus: Our Journeys - Afghanistan and the EU
published by BBC, (2016)
A sensitive recounting of an aspiring refugee's situation when the Finnish Immigration Office rejects his application.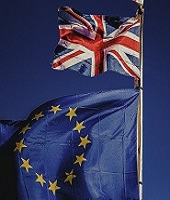 Who Should We Let In? - Britain's Immigration Policy
published by BBC, (2017)
To understand the premises of Brexit, this clip goes back to the Victorian perception of immigration.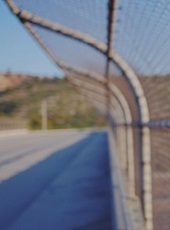 This World - Layout of the Calais Jungle
published by BBC, (2017)
What do the Calais immigration camps look like? This clip answers this question.
The Heritage and Contributions of Refugees to the UK – a Credit to the Nation
, published by Refugee Week, (2020)
Read the article
The Missing: The True Story of My Family in World War II
by Michael Rosen, published by Walker Books, (2019), 9781406386752
Find this book
Far From Home: Refugees and Migrants Fleeing War, Persecution and Poverty
by Cath Senker, published by Franklin Watts, (2019), 9781445155197
Find this book
Cath Senker is a history graduate and non-fiction writer specialising in history titles. She is the author of several books about racism, migration and refugees, including the award-winning Far from home: refugees fleeing war, persecution and poverty (Franklin Watts, 2019). Cath teaches ESOL to vulnerable migrants and refugees on a voluntary basis. She is currently working on new book, which reflects the diversity of the UK's population, called A Very Peculiar History: Great Britons.

Text © Cath Senker, 2020, 2023