How will these resources help you?
Lady Jane Grey remains a largely forgotten historical figure and yet her fate marked English history. She is also known as the 'nine days queen' and, because of her very short reign – which some consider to be non-consequential – historians generally barely mention her. However, this was a very important moment in Tudor history, as it shows Mary I in a new light – a woman and queen who struggled to deal with treason and who sincerely did not wish to have to order the execution of her cousin. Lady Jane Grey also deserves to be remembered in her own right, not only for her wit and intelligence, but also as a case of how male relatives used their kinswomen as political pawns to advance their own political agendas.
The biography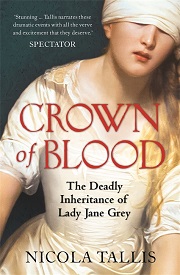 Crown of Blood: The Deadly Inheritance of Lady Jane Grey
by Nicola Tallis, published by Michael O'Mara, (2017), 9781782438670
This biography of Lady Jane Grey, written as fiction but based entirely on well-researched primary evidence, brings Jane vividly to life, making it the go-to biography for anyone interested in learning more about Jane. Tallis offers a glimpse not only of what Jane Grey went through during the final part of her life (which is well documented elsewhere), but also her formative experiences. What is even more striking in this biography are the ways in which Tallis shows the struggles Mary I faced before agreeing to the execution of her cousin – offering a more nuanced view of Mary than history sometimes grants her. Tallis also does a great job of illustrating how Jane Grey was a pawn for many of the men around her.
Jane's downfall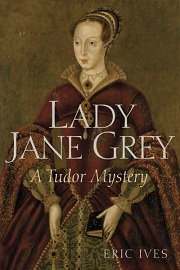 Lady Jane Grey: A Tudor Mystery
by Eric Ives, published by Wiley Blackwell, (2011), 9781444350180
In this thorough study of Lady Jane Grey, Ives – a renowned Tudor historian – dives into the intrigue surrounding Jane's downfall. Most importantly, Ives rejects Jane's portrayal as a victim and instead shows the role she played in creating the image of a Protestant martyr. Alongside Tallis' book, this will enable students and teachers alike to start some great debates about Tudor politics and rivalry. A good historical debate in class would be to discuss the extent of Lady Jane Grey's involvement in politics.
Surviving treason in Tudor England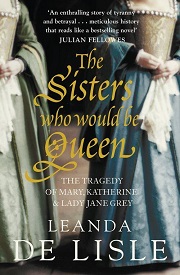 The Sisters Who Would Be Queen: The Tragedy of Mary, Katherine and Lady Jane Grey
by Leanda de Lisle, published by HarperPress, (2010), 9780007219063
The originality of this book is that it focuses on Jane Grey and her sisters, and how Katherine and Mary had to be extremely cautious if they wished to survive after their sister's conviction for treason. Treason is always a stain on a family name and, for women in particular, the repercussions could be deadly. De Lisle discusses how the lives of the Grey sisters were barely even theirs; they always had to look over their shoulders and carefully make decisions for themselves. Combined with the two previous titles in this list, this book gives more context, enabling broader discussions on treason in Tudor England and on how monarchs and alleged traitors dealt with it.
The podcast: Lady Jane Grey and Lettice Knollys
by Natalie Grueninger and Nicola Tallis (hosted by), published by Talking Tudors (podcast), Episode 16, (2018)
Listen to this podcast
Lady Jane Grey: Nine Days Queen
by Alison Plowden, published by The History Press, (2016), 9780750978521
Find this book
Documents of Lady Jane Grey: Nine Days Queen of England, 1553
by James D. Taylor Jr, published by Algora Publishing, (2008), 9780875863344
Find this book
Dr Estelle Paranque is Assistant Professor in Early Modern History at the New College of the Humanities, part of the Northeastern University Global Network. She has published extensively on Elizabeth I of England, Catherine de Medici, the French kings and queen consorts and Anglo-French diplomatic relations. She is the author of Elizabeth I of England Through Valois Eyes: Power, Diplomacy and Representations in the reign of the queen, 1558–1588 (2019) and Blood, Fire, and Gold: Elizabeth I of England and her French rival Catherine de Medici (2022).

Text © Estelle Paranque, 2021-2023