How will these resources help you?
The resources help you to teach about an example of a multicultural society in the Middle Ages. They provide historical context on the expansion of Islam into Andalucía, southern Spain, in the eighth century, which then became known as al-Andalus. Aspects of life in medieval Andalucía are included, such as science, arts, interfaith coexistence and the role of women. Exploring the achievements of Muslims, Christians and Jews in medieval Spain shifts away from a Eurocentric view that white Europeans alone were responsible for scientific, technological and cultural developments. Teachers may feel anxious teaching about Islam because of sensitivity around the religion and culture of Islam today. Discussing historical al-Andalus may generate a sense of pride for Muslim students and broaden the understanding of all students.
The rise of Muslim Spain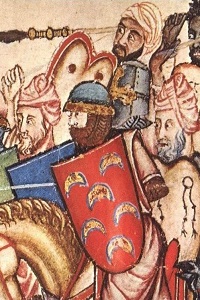 Rise of Muslim Spain (History of al-Andalus)
by Epimetheus, published by YouTube, (2018)
This video is a 10-minute introduction to the rise of Islamic Spain, focusing on political and military events. It would provide a useful starting point before discussing the social and cultural aspects of al-Andalus. The resource puts the expansion of Islam in the context of other empires that rose and fell in medieval times.
Science, culture and interfaith coexistence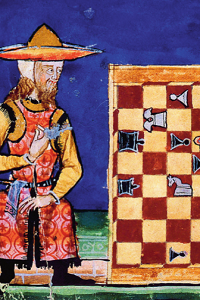 Cities of Light: The Rise and Fall of Islamic Spain
by UPF, Centre for Contemporary Arab Studies and the United States Institute of Peace
This website discusses science, culture and interfaith coexistence in al-Andalus, with sections on science, culture, manufacturing, agriculture and the spread of knowledge in Europe, through the work of Christian, Muslim and Jewish scholars. The materials are written in an accessible way, with many weblinks to related resources. Students could choose an area to investigate, such as maths, medicine or technological innovations, to create reports or presentations. Poetry flourished at this time – the poems in the Arts and Literature section provide insight into the thoughts and feelings of the people of al-Andalus and will enrich understanding.
Art, architecture, and daily life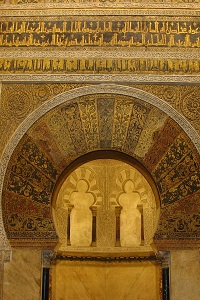 The Muslim West
by Museum with No Frontiers
Museum With No Frontiers allows artefacts to become 'cultural ambassadors'. The project aims to promote an inclusive version of history that celebrates the connections between different cultures. This website includes pages on art, palaces, court life and domestic life. (Note that the materials cover all the Muslim West, not just al-Andalus.) There is a section on Andalusian-Maghrebi Art with a link to more information about the Great Mosque of Córdoba.
Use this site for a visual approach to the topic, starting with the photographs. You could discuss whether and how the surviving buildings and artefacts act as 'cultural ambassadors'.
Women in al-Andalus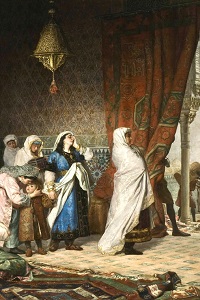 The Role and Contribution of Women in Andalusian Muslim Civilization
by Sidik, R., Sidek, M., Arshad, I.S., & Bakar, K.A., (2013), The Role And Contribution Of Women In Andalusian Muslim Civilization
This five-page article illustrates how some women participated in medieval society in al-Andalus as scientists, scholars and writers, as well as in politics and administration. Students could select the names of women from the article and search for more information about them, but it is likely to be hard to find many details about them. This could lead to a discussion about why women's roles are often hidden from history.
Lubna of Cordoba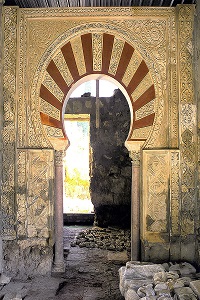 Leadership and Legacy: Muslim Women Remembered, Lubna of Córdoba
by Rabata
This resource focuses on Lubna of Córdoba, who worked in the royal court in the tenth century as a translator, scribe, scientist and librarian at the important Royal Library of Córdoba. Little is known about Lubna, and it is possible that her story is the amalgamation of the story of two women.
Homage to al-Andalus: The Rise and Fall of Islamic Spain
by Michael B. Barry, published by Andalus Press, (2016), 9780993355417
Find this book
Kingdoms of Faith: A New History of Islamic Spain
by Brian A. Catlos, published by C. Hurst & Co., (2021), 9781787384101
Find this book
Cath Senker is a history graduate and non-fiction writer specialising in history titles. She is the author of several books about racism, migration and refugees, including the award-winning Far from home: refugees fleeing war, persecution and poverty (Franklin Watts, 2019). Cath teaches ESOL to vulnerable migrants and refugees on a voluntary basis. She is currently working on new book, which reflects the diversity of the UK's population, called A Very Peculiar History: Great Britons.

Text © Cath Senker, 2020, 2023