How will these resources help you?
Understanding the influence of Islam on early modern Britain is important in order to better comprehend the world we live in today. The sources chosen for this task shed new light on the relationship between Christians and Muslims, but also on how Islam has always been part of European culture in its broader sense. As England – and later Britain – is part of Europe, it is important to make clear, useful, European connections when teaching on this topic. Britain dealt with Islam in very similar ways to the French and the Spanish. The sources offered in this list will help to give a full understanding of these cultural and religious exchanges, and how they still influence modern society today.
An overview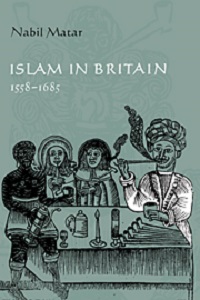 Islam in Britain, 1558–1685
by Nabil Matar, published by Cambridge University Press, (2008), 9780521048972
This book is accessible yet thorough in its scope – the perfect overview for students and teachers alike. At the core of this study is the influence of Islam on English and early modern British culture, but also on the relationship between Christians and Muslims during the early modern period. The book discusses conversions from Islam to Christianity and from Christianity to Islam, as well as revealing the different cultural impacts Islam had on people and on their religious views. It is packed with tantalising examples and primary sources, and all five chapters are very useful. You could put students into groups to discuss the different themes of the book and ask them to reflect on how these relationships have influenced modern society.
Primary sources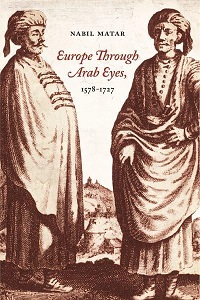 Europe Through Arab Eyes, 1578–1727
by Nabil Matar, published by Columbia University Press, (2008), 9780231141949
This book is filled with valuable primary sources. It deals with how Europe was viewed by Arabs and enables us to better understand the complex relationship between Muslims and Christians. The Moroccan reaction to England's victory over the Spanish Armada is revealed, alongside incredible stories of Muslim travellers who went to Italy and were amazed by Pisa. More interesting, perhaps, are the reports of Muslim captives in Christendom that offer new, valuable insights into the captives' views of Europe. Combined with the earlier book in this list by Matar, you can use this book to debunk many of the myths that persist regarding Islam and Muslims.
A case study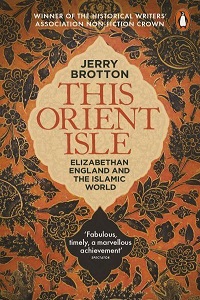 This Orient Isle: Elizabethan England and the Islamic World
by Jerry Brotton, published by Penguin Books, (2017), 9780141978673
This book gives insight into Elizabethan culture and how it shifted after the excommunication of Elizabeth I by Pope Pius V in 1570. England's relationship to the Ottoman and Moroccan empires changed drastically and Elizabeth corresponded personally with Ottoman and Moroccan sultans, developing strong economic and political exchanges with them due to their common enemy: Catholic Spain. This study will enable you to start discussions with students on the importance of shifting our approach to British history by adopting a more global view of it – moving from a strong Anglo interpretation towards looking at historic England in relation to its global partners as well as its near neighbours.
Elizabethan England's relationship with the Islamic world
by Jerry Brotton, published by History Extra, (2018)
Read this article
Dr Estelle Paranque is Assistant Professor in Early Modern History at the New College of the Humanities, part of the Northeastern University Global Network. She has published extensively on Elizabeth I of England, Catherine de Medici, the French kings and queen consorts and Anglo-French diplomatic relations. She is the author of Elizabeth I of England Through Valois Eyes: Power, Diplomacy and Representations in the reign of the queen, 1558–1588 (2019) and Blood, Fire, and Gold: Elizabeth I of England and her French rival Catherine de Medici (2022).

Text © Estelle Paranque, 2021-2023