How will these resources help you?
When Grenfell Tower caught fire in 2017, it was a man-made catastrophe but also a brutal reminder that housing is the biggest flash-point of inequality in Britain today, one which impacts heavily on children and teenagers. As pupils progress through secondary and further education, topics such as AQA's The Making of Modern Britain, 1951–2007 offer teachers the opportunity to cover such important matters. It feels important, however, to introduce pupils to these topics earlier, as it is history that affects the lives of many young people today. Even with the intention to teach the subject, it is not always easy to find books that not only provide a factual chronology of developments in housing policy but also explore the views of socially housed communities and individuals in a way that is accessible to and appropriate for young people. This reading list provides some starting points, with Further Reading focusing on the conditions that preceded council housing.
History and context of social housing in Britain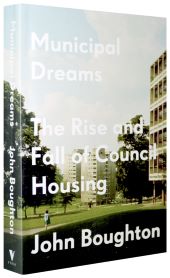 Municipal Dreams: The Rise and Fall of Council Housing
by John Boughton, published by Verso Books, (2019), 9781784787400
A history of British housing from the Victorian slums to Grenfell Tower, this book brings the historical perspective up to present day. Boughton creates a coherent chronological narrative: How did people live before state housing? How did the idea of state-provided housing come about? How was it implemented and what was the effect? Looking at different council estates in turn, the author follows shifts in political attitudes and changes in policy, and shows how the erosion of the principle of social housing has weakened communities and hurt the most vulnerable.
Council estates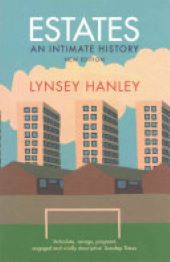 Estates: An intimate history
by Lynsey Hanley, published by Granta Books, (2017), 9781783783823
This is a memoir about the psychological and physical experience of growing up on a council estate – Chelmsley Wood in Birmingham. Hanley explores the ways in which the places you live shape your mental attitudes, and also the attitudes of others towards you, in this engaging and fascinating account. Selected readings could lead to fruitful discussion on those topics. Teachers should, however, bear in mind that not all children who grow up on council estates feel about them as Hanley does, and should use the book with sensitivity.
Housing policy and its effects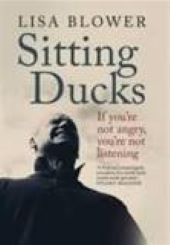 Sitting Ducks
by Lisa Blower, published by Fair Acre Press, (2016), 9781911048015
Set in Stoke-on-Trent and written by an author with roots in the area, this novel demonstrates how housing – what it's like, who makes money from it, who lives in it – has become the battleground of post-industrial society. It describes how an ultra-local society, which was once key in global movements such as the industrial revolution, was left behind when the tide of prosperity went out. Multiple characters, all ultimately bound together by shared history, play out a politically charged plot reminiscent of Emile Zola. Selected passages could be used to generate powerful discussions around housing poverty, and its effects on society and individuals.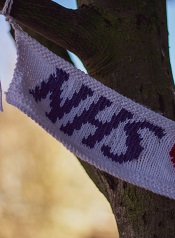 Exploring the Past: Post War Britain - Post-war Britain – the development of the National Health Service (NHS)
published by BBC, (2013)
This clip explores another tool of social welfare implemented in post-industrial Britain along with state housing: the National Health Service.
Charles Booth's London: poverty maps and police notebooks
, published by London School of Economics
Visit the website
A Child of the Jago
by Arthur Morrison, published by Oxford University Press, (2012 (first published 1896)), 9780199605514
Find this book
All that is Solid: How the Great Housing Disaster Defines Our Times, and What We Can Do About It
by Danny Dorling, published by Penguin, (2015), 9780141978192
Find this book
Leila Rasheed is a children's author. She has had over ten works of fiction and non-fiction published for various age groups, in addition to short fiction, poetry and commissions. She is the director of the Megaphone Writer Development Scheme for children's writers of colour. Among other qualifications, she has an MA in Writing with distinction from the University of Warwick, where she also taught Creative Writing for several years. Her novel Empire's End, for readers in Key Stages 2 and 3, follows a girl who travels to Britain in the retinue of the Roman emperor Septimius Severus.

Text © Leila Rasheed, 2020.