How will these resources help you?
Hernán Cortés made his mark on the history of Spain, but also more broadly on the history of Europe. Ambitious and resilient, but also reckless, cruel and prepared to do anything for glory, Cortés inspired a handful of men to follow his orders so they could achieve the seemingly impossible task of challenging the Aztec forces and their empire.
These resources aim to help teachers discuss Cortés in a broader context, and to look at the complex cultural situation that enabled what followed: the fall of the Aztec Empire.
An overview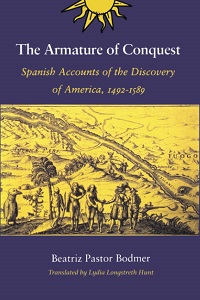 The Armature of Conquest: Spanish Accounts of the Discovery of America, 1492–1589
by Beatriz Pastor Bodmer, published by Stanford University Press, (1995), 9780804724708
This book offers a great overview of the discovery of America. Chapter Two is the one that will be the most interesting and valuable for teachers and students alike as it deals with Hernán Cortés and discusses the creation of 'the model conqueror'. The other chapters will also be of interest as they offer valuable Spanish sources and provide critical analysis of such sources, helping teachers to understand the historical context behind the conquest of the American territories in a more in-depth way. Through varied sources such as journals, letters and other accounts, lessons can be planned around critical thinking and analysis of such sources.
An engaging primary source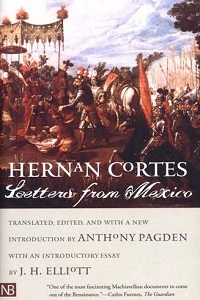 Letters from Mexico
by Hernán Cortés, translated and edited by Anthony Pagden, published by Yale University Press, (2001), 9780300090949
Written over a seven-year period to King Charles V of Spain, Cortés' letters provide valuable insights into the mindset of the conquistador and into the politics of the time. This edition has a valuable introduction by Pagden and introductory essay by historian J.H. Elliott. The letters give an extraordinary narrative account of the conquest of Mexico, from the founding of the coastal town of Veracruz until Cortés's journey to Honduras in 1525, revealing his motives for conquering the 'New World'. While often driven by financial incentives and the quest for glory, Cortés also displayed religious motives. The letters also help determine the complex relationship between the conquistadors and their masters, the rulers of Spain, offering a good starting point for student discussions.
The life of Hernán Cortés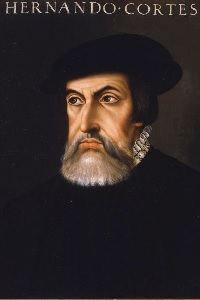 Hernán Cortés
by The Mariners' Museum and Park
This website provides key facts and details about Hernán Cortés' life. It also recommends some biographies (which are in English) which would encourage students to learn more about the conquistador. This website is an especially good source when combined with the video and letters from Hernán Cortés. It will help students understand Cortés' background and help them refer to key moments in his life when he made choices that led to his conquests — and his fate.
Fierce and Unnatural Cruelty: Cortés and the Conquest of Mexico
by Inga Clendinnen, published by University of California Press, (1993), 9780520080218
Find this book
Dr Estelle Paranque is Assistant Professor in Early Modern History at the New College of the Humanities, part of the Northeastern University Global Network. She has published extensively on Elizabeth I of England, Catherine de Medici, the French kings and queen consorts and Anglo-French diplomatic relations. She is the author of Elizabeth I of England Through Valois Eyes: Power, Diplomacy and Representations in the reign of the queen, 1558–1588 (2019) and Blood, Fire, and Gold: Elizabeth I of England and her French rival Catherine de Medici (2022).

Text © Estelle Paranque, 2021-2023