How will these resources help you?
Henry VIII's reign has dominated scholarship on the first half of the sixteenth century for a long time. His wives are remembered through a catchy saying – Divorced, Beheaded, Died, Divorced, Beheaded, Survived – but in truth, there is more to say about these six very different women than the fact that they were Henry VIII's wives. Catherine of Aragon, Anne Boleyn, Jane Seymour, Anne of Cleves, Catherine Howard and Catherine Parr all exercised some influence at court and beyond, and they even wielded some significant political power. Often pitted against one another, we tend to forget their own individual contributions to Tudor history. It is also hard to know which resources to choose as so many books exist on the queens – this list offers the must-read books and the most recent available scholarship.
The classic text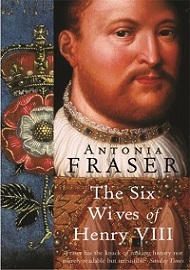 The Six Wives of Henry VIII
by Lady Antonia Fraser, published by Phoenix, (2009), 9781842126332
While many books exist on the six wives, this one has truly made its mark on generations of scholars and historians. It is a long and well-researched book that examines the women as queens and how they each dealt with their relationship with their husband, the king – but also with other important political players, such as advisors and courtiers. It is a great starting point and, combined with the two other books mentioned, it offers a broader view and a better understanding of the six wives both as queens and as women, each with their own desires, flaws and strengths.
A visitor's companion to the six queens' residences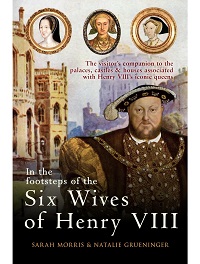 In the Footsteps of the Six Wives of Henry VIII
by Sarah Morris and Natalie Grueninger, published by Amberley Publishing, (2017), 9781445671147
This is the perfect book to engage with the queens themselves as much as with their influence and legacy over English heritage. All of the principal royal residences are discussed, and then the book is divided into explorations of the lives of the six queens and their own palaces, where they had the most influence. The book includes an extensive range of documents and images, including timelines and photographs. Maps are also offered: the Kindle edition could be the perfect companion if you have the time and the resources to take your pupils on an excursion. In looking at where the queens lived their daily lives, this book offers a different perspective to that usually provided, bringing readers closer understanding to the queens themselves.
The overlooked queen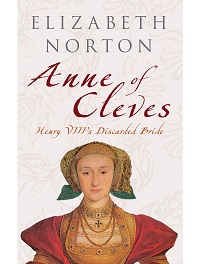 Anne of Cleves, Henry VIII's Discarded Bride
by Elizabeth Norton, published by Amberley Publishing, (2010), 9781445601830
This comprehensive book focuses on Anne of Cleves, whose marriage to Henry VIII was annulled after six months, with the result that she is often overlooked when exploring the lives of Henry's six queens. The book offers an interesting perspective by showing that Anne had, in fact, played quite a role at the English court – it is clear that she was still navigating the high spheres of the English nobility even after her divorce. She showed extreme resilience during Henry's lifetime, but also shrewdness after Henry's death, when she attempted to get their divorce annulled so that she could claim the financial compensation that a dowager queen was legally entitled to. Intelligent and practical, this book reveals Anne of Cleves' true importance in English history.
Audiovisual clips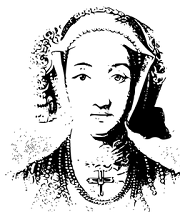 Henry VIII: Patron or Plunderer - Catherine Howard
published by BBC, (2009)
A brief recounting of Henry's decision to marry Anne of Cleves over seeing her portrait,and how this strategy proved to be fallimentary. This clip also refers of rumors surrounding the next of Henry's wives, Catherine Howard.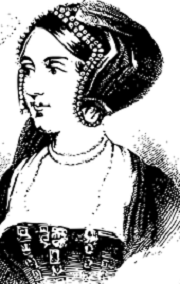 Henry VIII: Patron or Plunderer - Anne Boleyn
published by BBC, (2009)
Anne Boleyn has been traditionally depicted as ruthless and manipulative, but was this portrait influenced by the public despise towards Henry's divorce? This clip answers this question.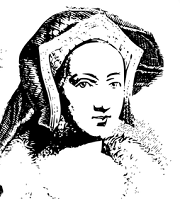 A History of Britain by Simon Schama - Henry VIII tries to get his first marriage annulled
published by BBC, (2000)
An overview of the process which brought Catherine of Aragon to become the first divorced wife of Henry.
Catherine of Aragon, Infanta of Spain
by Theresa Earenfight, published by Penn State University Press, (December 2021 (forthcoming)), 9780271091648
Find this book
Six wives or six victims?
by Estelle Paranque, published by ARTUK, (2020)
Read this article
The Boleyns: A Scandalous Family
, published by BBC, (aired in summer 2021)
Watch this series
Portraiture of the Six Wives of Henry VIII with Roland Hui (All Things Tudor Queens & Consorts), Episode 117
by Natalie Grueninger (hosted by), published by Talking Tudors, (8 July 2021)
Listen to this podcast
Dr Estelle Paranque is Assistant Professor in Early Modern History at the New College of the Humanities, part of the Northeastern University Global Network. She has published extensively on Elizabeth I of England, Catherine de Medici, the French kings and queen consorts and Anglo-French diplomatic relations. She is the author of Elizabeth I of England Through Valois Eyes: Power, Diplomacy and Representations in the reign of the queen, 1558–1588 (2019) and Blood, Fire, and Gold: Elizabeth I of England and her French rival Catherine de Medici (2022).

Text © Estelle Paranque, 2021-2023