How will these resources help you?
The reign of Henry VIII is dominated by big personalities, and there is often a tendency to give too much focus to Henry and his wives. Much more difficult to understand is the way in which power was wielded, and the extent to which Henry himself was involved with the day-to-day running of the English government. This can be illuminated by examining the two dominant ministers in Henry's reign: Thomas Wolsey and Thomas Cromwell. Both were from a humble background but rose to immense power. Wolsey was the son of a butcher but became a cardinal; Cromwell was the son of a publican but became Earl of Essex. These two men offer us a chance to reassess the Henrician government as well as examine the fluid nature of power in the Tudor period. They are also aspirational figures – outsiders who were able to progress through their own abilities and efforts.
Rethinking Thomas Wolsey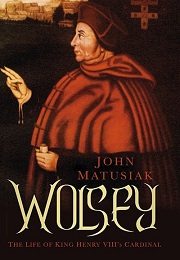 Wolsey
by John Matusiak, published by The History Press, (2016), 9780750965354
The traditional view of Wolsey is that he was rapacious and greedy, exploiting Henry VIII's lack of interest in government for his own advantage. Matusiak challenges this, maintaining that Wolsey was a gifted and diligent minister of the crown, whose own ambitions never unduly affected English interests. Wolsey's two enduring tendencies were a readiness to take on tasks that intimidated others, and a willingness to take irregular shortcuts to get things done. This dichotomy is a fascinating starting point for you to reassess Wolsey, and Chapter 2 will allow you to use the cardinal's rise to examine these different elements of his power.
Chapter 11 is of particular interest: Matusiak outlines all of the grandeur of Wolsey's time as Lord Chancellor, and he suggests that Wolsey's guiding principles were the sense that to govern was to dominate and that high office could only be exercised effectively by continual displays of magnificence. It was these two things that made him unquestionably the most powerful official in the kingdom but also the most deeply resented. Students will enjoy weighing up Wolsey's reputation against his wealth.
This book offers the chance to reassess Wolsey and recognise him for his 'diplomatic wizardry' and his ability as the 'all-time master of political escapology'.
New perspectives on Thomas Cromwell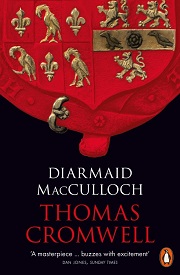 Thomas Cromwell: A Life
by Diarmaid MacCulloch, published by Penguin, (2019), 9780241952337
Standing at the executioner's block in 1540, Thomas Cromwell said: 'I have been … but of a base degree [but] was called to high estate'. This juxtaposition of characteristics offers two ways to approach Cromwell in order to reshape your teaching of Tudor government. First is to focus on his background and rise to power, which MacCulloch traces from the pubs of Putney to the heart of the Tudor Court. In Chapter 2 he shows how Cromwell's sharp intelligence, connections with merchants in Italy, London and Southampton, and his ability to speak Italian were crucial in marking him out as a man of potential. The rise of this working-class boy created deep resentment in the aristocracy, but it did not stop him from being successful.
The second approach is to re-examine Cromwell himself. Previously seen as a thug or as a man driven solely by ambition, Cromwell was actually a principled politician whose idealistic approach to politics is brought to life in this biography. MacCulloch introduces us to a man who was 'more than a politician shaped by cynical ambition'. In fact, Cromwell's career involved a string of huge risks. He oversaw the execution of Anne Boleyn, despite sharing her zeal for religious reform. He also secured the marriage of his son to Elizabeth Seymour, the king's sister-in-law, and then steered the church into a much more reformist position. 'No "secular-minded" politician would have taken such risks' writes MacCulloch. You could use these views as a starting point to debate the extent to which the Reformation in England was an ideological or opportunistic act.
One of the earliest English biographies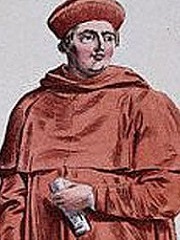 The other king
by Hilary Mantel, published by The Guardian, (25 April 2009)
This article will be useful to your teaching for a number of reasons. First, students may be familiar with Mantel's 'Wolf Hall' trilogy and recognise her name. In addition, it points them to one of the major primary sources for the period. Mantel gives a succinct and very accessible summary of the work of Wolsey's contemporary and biographer, George Cavendish, and is also able to weave together the work of Wolsey and Cromwell as servants of the Crown. The picture that emerges is of gifted men emerging from humble beginnings in order to take their place at the very centre of power.
Audiovisual clips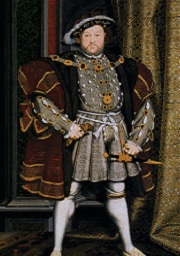 A History of Britain by Simon Schama - The partnership of Thomas Cranmer and Thomas Cromwell
published by BBC, (2000)
An insight into two of the main personalities of the time, Thomas Cranmer and Thomas Cromwell, and their partnership.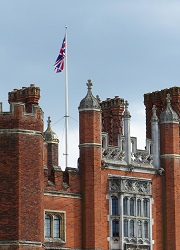 Henry VIII: Patron or Plunderer - Henry and Hampton Court
published by BBC, (2009)
This clip explores how Hampton Cout was used by Cardinal Wolsey, a key figure in Henry's court.
Henry VIII: The Quest for Fame
by John Guy, published by Penguin, (2018), 9780141987323
Find this book
Mark Robinson is a history teacher who has many years' experience of teaching both History and Classical Civilisation. He has also been an examiner. He has written on a wide range of topics for the educational website TEDEd.

Text © Mark Robinson, 2021-2023