How will these resources help you?
Pupils are taught about the great men who shaped England and the United Kingdom, but there are plenty of examples of strong women who have also had a profound impact upon our history. From the Norman queens who supported their husband's dual monarchies, through Eleanor of Aquitaine's multinational influence to the women of the Wars of the Roses and the Tudor Reformation, there have been many fascinating female leaders in British history. The male-centric focus on kings and politicians has left women's history in the shadows, often explored through historical fiction rather than pure historical account. However, even these historical fantasies can be illuminating and foster discussion to rebalance the gender divide.
Case study: Margaret Beaufort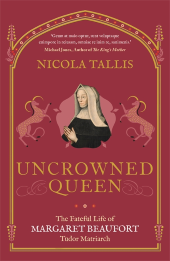 Uncrowned Queen: The Fateful Life of Margaret Beaufort, Tudor Matriarch
by Nicola Tallis, published by Michael O'Mara, (2019), 9781782439929
Margaret Beaufort was perhaps the ultimate politician, surviving the tumultuous Wars of the Roses from beginning to end, and witnessing both her son and grandson ascend to the throne of England. Her life spans the transition from medieval to early-modern society, and she was instrumental in securing the rise of the Tudor dynasty. A major patron and cultural benefactor during Henry VII's reign, Margaret also helped to initiate an era of Tudor patronage, establishing two colleges at Cambridge. These books provide a gripping account of Margaret's life as an ambitious and devoted woman who risked everything to secure her son's crown. You could contrast aspects of this factual account with Philippa Gregory's fictional account in The Red Queen (Simon & Schuster, 2011; televised by the BBC as part of The White Queen mini-series, 2013).
Case study: Margaret of Anjou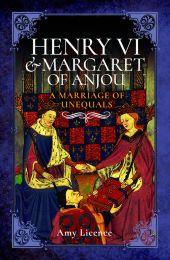 Henry VI and Margaret of Anjou: A Marriage of Unequals
by Amy Licence, published by Pen & Sword History, (2018), 9781526709752
Portrayed as the howling, cursing widow by Shakespeare, Margaret of Anjou seized the reins of leadership as her weak and ailing husband, Henry VI, descended into inaction and insanity. Margaret was instrumental in the events that formed the Wars of the Roses, leading her soldiers in battle and governing on behalf of her ineffective husband. She continued to fight for his – and then their son's – right to rule, even after Henry relinquished it to the Yorkist claimant. England was simply not ready for this couple's challenge to contemporary gender stereotypes. This book provides a significant revaluation of these two characters and their contributions. You could contrast it with fictitious portrayals, from Shakespeare through to Sharon Penman's The Sunne in Splendour (2014, originally 1982) and Conn Iggulden's Wars of the Roses series (2015–7).
Case study: Reformation Women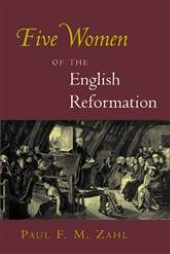 Five Women of the English Reformation
by Paul F. M. Zahl, published by Wm. B. Eedmans Publishing Co., (2001), 9780802830456
Rather than focus on the men of the Reformation, this compelling work focuses on five women who were driven by their Protestant faith and intellect to further the reformist cause in England at a pivotal point in British history: Anne Boleyn (1507–36), Katherine Parr (1514–48), Jane Grey (1537–54), Anne Askew (1521–46) and Catherine Willoughby (1520–80). These 'mothers of the English Reformation' were passionate theologians, who were intensely interested in the religious concerns of their day.
Audiovisual clip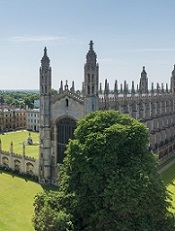 Henry VIII: Patron or Plunderer - Henry and Cambridge
published by BBC, (2009)
This video highlights Margaret Beaufort's influence on education and Prince Henry.
Quiz - student's copy
Test your students' knowledge with these questions on the above clip.
Includes a Vocabulary section.
Quiz - teacher's copy
Test your students' knowledge with these questions on the above clip (with answer key).
Includes a Vocabulary section.
Queens of the Conquest: The extraordinary women who changed the course of English history 1066 – 1167
by Alison Weir, published by Ballantine Books, (2018), 9781784701864
Find this book
Eleanor of Aquitaine: Queen of France and England, Mother of Empires
by Sara Cockerill, published by Amberley Publishing, (2019), 9781445646176
Find this book
She-Wolves
by Helen Castor, published by Faber & Faber, (2011), 9780571237067
Find this book
Paul Martin is a specialist History author, editor and resource developer for UK secondary schools, a member and editor for the Historical Association, and a member of the Richard III Society. He has contributed to numerous series of resources for KS3–5 History, was series editor for Scholastic's new GCSE History revision guides and wrote and reviewed for Educake's new GCSE History online quizzes.

Text © Paul Martin, 2020.