How will these resources help you?
Elizabeth's reign, and especially her unique rulership, has fascinated scholars, students and the public alike for a long time. By remaining unmarried, Elizabeth became in effect both king and queen of England and, as such, was unique in the way she governed. Unique often equals complex, which is why this topic is difficult to teach. Navigating between her gender and her royal authority can confuse some students, but by using the right sources, it becomes easier to understand how Elizabeth used her gender as a political tool with which to assert her royal authority.
Both king and queen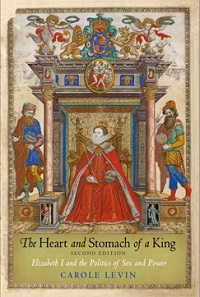 The Heart and Stomach of a King: Elizabeth I and the Politics of Sex and Power
by Carole Levin, published by University of Pennsylvania Press, (2013, 2nd edition), 9780812222401
Based on groundbreaking research, this book has challenged most of the narratives and analyses regarding Elizabeth's politics. It is also well written and engaging, enabling teachers to choose suitable extracts to give to pupils. The book discusses Elizabeth's sex and gender and how this affected her role as 'king and queen' of England. The arguments are compelling, offering a fresh perspective on Elizabeth's politics and on how she broke through the misogynistic preconceptions of her time. It also demonstrates Elizabeth's own political agency in the making of her rulership, including how she navigated the questions of marriage and succession with her parliament and privy councillors.
The women in Elizabeth's life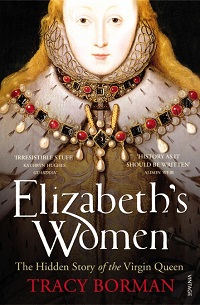 Elizabeth's Women: The Hidden Story of the Virgin Queen
by Tracy Borman, published by Vintage, (2010), 9780099548621
This book focuses on Elizabeth's relationships with women, which is important as it helps readers to understand who influenced Elizabeth during particular stages of her life. While most biographies tend to focus on the men in the queen's life, this book offers a fascinating new approach that reveals the women behind the queen. It also tackles the myth of the 'Virgin Queen' and, as such, is a good companion to Levin's book on Elizabeth's politics.
Public power and private struggles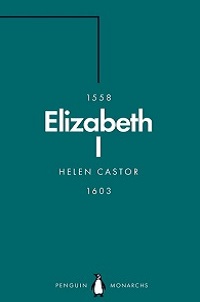 Elizabeth I: A Study in Insecurity
by Helen Castor, published by Penguin, (2019), 9780141989945
This short book discusses Elizabeth as a powerful monarch and reveals the struggles behind her public image. Insecurity shaped the queen's reign. Castor reveals the complexities involved in Elizabeth's royal authority, and how the threats that affected her reign also influenced her rulership. Combined with Levin's and Borman's works, this book sheds light on the queen as a woman. Being an unmarried queen during sixteenth-century England was no easy task, and understanding the fears and insecurities Elizabeth might have felt can help us to understand her unique rulership.
Audiovisual clip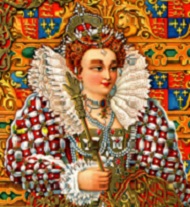 A History of Britain by Simon Schama - The characteristics of Elizabeth
published by BBC, (2000)
Elizabeth I's public image was carefully designed, and this clip explains its main features.
Elizabeth I's love life: was she really a 'Virgin Queen'?
by Dr Anna Whitelock, published by BBC History magazine, (2019)
Read this article
Elizabeth I and Her Circle
by Susan Doran, published by Oxford University Press, (2018), 9780198816577
Find this book
Elizabeth I of England through Valois Eyes: Power, Representation, and Diplomacy in the Reign of the Queen, 1558–1588
by Estelle Paranque, published by Palgrave Macmillan, (2019), 9783030724351
Find this book
Elizabeth I
by Estelle Paranque, published by Talking Tudors podcast, episode 116, (July 2021)
Listen to this podcast
Dr Estelle Paranque is Assistant Professor in Early Modern History at the New College of the Humanities, part of the Northeastern University Global Network. She has published extensively on Elizabeth I of England, Catherine de Medici, the French kings and queen consorts and Anglo-French diplomatic relations. She is the author of Elizabeth I of England Through Valois Eyes: Power, Diplomacy and Representations in the reign of the queen, 1558–1588 (2019) and Blood, Fire, and Gold: Elizabeth I of England and her French rival Catherine de Medici (2022).

Text © Estelle Paranque, 2021-2023