How will these resources help you?
Most aspects of Elizabeth's reign are covered at school, yet – in order for both pupils and teachers to understand them – some of the more complex issues surrounding her foreign relations are often oversimplified. However, by using the right sources, we can have a better understanding of Elizabeth's foreign relations, and why they deeply influenced her domestic policies. England's role in the European scene changed dramatically during Elizabeth's reign, and to understand how it happened, we must look at how Elizabeth herself shaped her own relations with both her European and non-European counterparts.
A useful starting point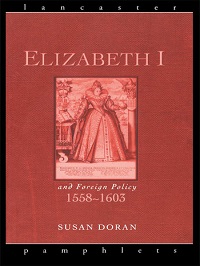 Elizabeth I and Foreign Policy, 1558–1603
by Susan Doran, published by Routledge, (2000), 9780415153553
This book is a good starting point for anyone studying Elizabeth I's foreign policy. It is a short, instructive book that provides the basic foundations one needs to understand the complexity behind foreign relations during the early modern period. The chapters are divided thematically and chronologically, which also helps when planning lessons, depending on which topic you want to cover during each session. The chapters are also short enough for some pupils to engage with in their own time.
An overview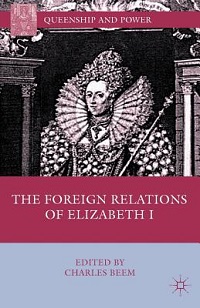 The Foreign Relations of Elizabeth I
by Charles Beem (edited by), published by Palgrave Macmillan, (2011), 9781137596413
This edited volume is a good collection to start with, as it presents a unique look at Elizabeth's relationships with her European and non-European counterparts. Each chapter offers new approaches and new sources that shed light on several specific aspects of Elizabeth's foreign relations. The last three chapters may have the greatest relevance to a younger, more global-minded generation as they discuss England's relationship to Islam, offering new ways to study Elizabeth's foreign relations. Nabil Matar's chapter 'Elizabeth through Moroccan Eyes' offers a fresh perspective on her foreign relations outside of Europe, and can be a great starting point for discussions in the classroom.
Friends against the odds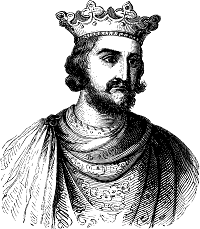 Henri III of France: Elizabeth I's unlikely ally
by Estelle Paranque, published by BBC History Magazine, (2019)
It is always interesting to step out from academic writing and engage with sources that students find more approachable. This article offers a short – but much-needed – overview of Elizabeth's special relationship with Henri III of France. It delves into the alliance between a Protestant queen and a Catholic king who, despite having very little in common, were forced to protect their own interests due to the situation in Europe. The article could lead to a discussion on how monarchs overcame religious differences for political reasons, and it would complement Matar's chapter on Elizabeth and Morocco well.
Audiovisual clips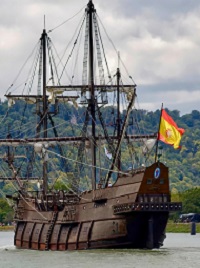 Armada: 12 Days to Save England - Elizabeth's Finances
published by BBC, (2015)
A closer look at Elizabeth's handling of one of the most well-known conflicts of her time.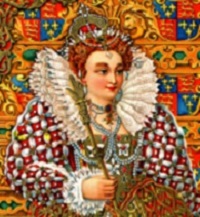 Armada: 12 Days to Save England - Elizabeth's Routine
published by BBC, (2015)
Elizabeth's appearance was planned in every detail to suggest power and strength and this clip shows how.
The Reign of Elizabeth I
by Carole Levin, published by Palgrave, (2001), 9780333658666
Find this book
Dynastic Politics and the British Reformations, 1558–1630
by Michael Questier, published by Oxford University Press, (2019), 9780198826330
Find this book
The Valois Dynasty, 1547–1589
by Estelle Paranque, published by History Hit Podcast, (2000)
Watch this video
Dr Estelle Paranque is Assistant Professor in Early Modern History at the New College of the Humanities, part of the Northeastern University Global Network. She has published extensively on Elizabeth I of England, Catherine de Medici, the French kings and queen consorts and Anglo-French diplomatic relations. She is the author of Elizabeth I of England Through Valois Eyes: Power, Diplomacy and Representations in the reign of the queen, 1558–1588 (2019) and Blood, Fire, and Gold: Elizabeth I of England and her French rival Catherine de Medici (2022).

Text © Estelle Paranque, 2021-2023