How will these resources help you?
The rivalry between Queen Elizabeth I and Mary Stuart, Queen of Scots has fascinated historians and the public alike for centuries. From plays and movies to historical fiction novels and academic history books, their relationship has been covered in every possible medium. Yet, it is one that deserves thorough attention, as it is a complex one. In many ways, one could describe Elizabeth and Mary's relationship as pure rivalry, but it was more complicated than that. It is true that the men in their lives – Elizabeth's privy councillors and Mary's uncles, the Guises – played a large part in their conflict with one another. In order to teach this topic from a new perspective and with a fresh approach, recent scholarship in the public and academic domain needs to be at the forefront of the debates and discussions set up in class by teachers.
A useful starting point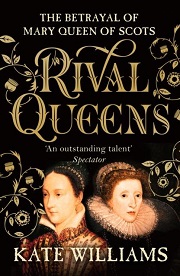 Rival Queens: The Betrayal of Mary, Queen of Scots
by Kate Williams, published by Arrow (Penguin), (2019), 9780099549734
This recent biography of the two queens offers both traditional and original perspectives on Elizabeth and Mary's relationship. The men who played important roles in their lives are studied in depth, and it is explained how they fuelled the two cousins' rivalry. For the most part, this book does not take sides; by remaining neutral, it allows readers to form their own opinions. Often, people do take sides when it comes to these two queens: Elizabeth is either the heroine or the villain, and Mary is either the victim or the villain (I have always considered myself on the Elizabeth team, but I understand the necessity to start the discussion on neutral grounds). The truth is that these two women were set up against one another from the very start. In this book, Williams depicts Mary largely as a victim of circumstance, which allows for discussion around Mary's agency, and how far her decisions contributed to her downfall.
Mary's politics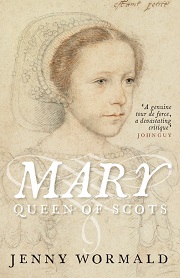 Mary Queen of Scots
by Jenny Wormald, published by John Donald Short Run Press (Birlinn), (2017, first published in 1988), 9781780275529
In this compelling study, Wormald looks at Mary in a different light. In this book, she is no longer a romantic heroine who suffered at the hands of her 'evil' cousin; instead, she is depicted as the ruler of a European kingdom, Scotland, who decided to maintain her royal authority over her subjects and her influence over European courtiers (mostly French, but not all). Wormald tackles Mary's decisions and, at times, argues that they were failures, explaining why they could be perceived as such. Alongside Williams' book, this could generate interesting discussions and debates around what constitutes a political failure.
For further discussion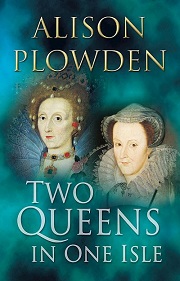 Two Queens in One Isle: The Deadly Relationship of Elizabeth I and Mary Queen of Scots
by Alison Plowden, published by The History Press, (2004), 9780705932394
This book is a 'must read' for anyone interested in the relationship between the two queens. It remains quite neutral in its approach and offers compelling primary evidence and sources. It is a well-researched book that remains accessible to readers, scholars, students and the public alike. Of particular interest are the ways in which Plowden explains the tensions outside of the relationship between the two cousins, and how the rivalry between the two religions – Catholicism and Protestantism – played a role in the nature of the two queens' relationship. Plowden explains how, in many ways, the fear of dying, fear of treason and fear of losing power brought out the worst in these women, as well as how they were set up against one another.
Audiovisual clips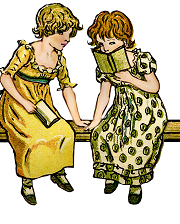 Bloody Queens: Elizabeth and Mary - Their Early Relationship
published by BBC, (2016)
An insight into the early years of Mary and Elizabeth's relationship, and how it dveeloped in time.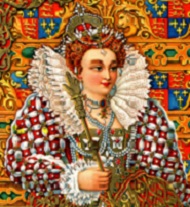 Bloody Queens: Elizabeth and Mary - The Character of the Two Queens
published by BBC, (2016)
The two Queens' characters were very different, albeit with traits in common, and this clip explores how.
Elizabeth and Mary: Cousins, Rivals, Queens
by Jane Dunn, published by Harper Perennial, (2004), 9780006531920
Find this book
Elizabeth I and Mary Queen of Scots
by Natalie Grueninger and Professor Kate Williams (hosted by), published by Talking Tudors (podcast), episode 24, (2019)
Listen to this podcast
Dr Estelle Paranque is Assistant Professor in Early Modern History at the New College of the Humanities, part of the Northeastern University Global Network. She has published extensively on Elizabeth I of England, Catherine de Medici, the French kings and queen consorts and Anglo-French diplomatic relations. She is the author of Elizabeth I of England Through Valois Eyes: Power, Diplomacy and Representations in the reign of the queen, 1558–1588 (2019) and Blood, Fire, and Gold: Elizabeth I of England and her French rival Catherine de Medici (2022).

Text © Estelle Paranque, 2021-2023