How will these resources help you?
This list explores the life of the enigmatic and charismatic Eleanor of Aquitaine, who was born as the duchess of the powerful region of Aquitaine and went on to become Queen of France and then Queen of England. Defiant, fearless, rebellious and mischievous, Eleanor is a prime example of strong leadership. Both the mother and wife of kings, she had her own mind and always made decisions that would give her an advantage. Eleanor's life was full of momentous events, which eventually led to her becoming the 'ultimate queen of Europe'. The resources aim to help teachers and students understand Eleanor's political, diplomatic and cultural roles during a complex time. They will enable teachers to create engaging sessions, and to consider questions such as: 'How did Eleanor influence European politics?' and 'How did Eleanor thrive in a male-dominated world?'
A fascinating biography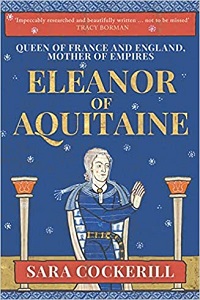 Eleanor of Aquitaine: Queen of France and England, Mother of Empires
by Sara Cockerill, published by Amberley Publishing, (2022), 9781398112391
This biography is the perfect starting point from which to understand Eleanor's complex life, including how she went from being an orphan to becoming one of the most powerful women in Europe. It challenges some misconceptions about her and engages with interesting primary sources of the time. It also reassesses Eleanor's bad reputation and explains the struggles she had to face during her lifetime. Teachers and students alike will find this biography fascinating – not only does it give a fresh perspective on the queen herself, but also on the politics of the time.
An overview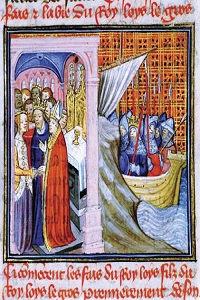 In Our Time: Eleanor of Aquitaine
by Melvyn Bragg, Lindy Grant, Nicholas Vincent and Julie Barrau, published by BBC Radio 4, (2016)
This podcast starts with a helpful summary of Eleanor's life. Experts then discuss aspects of Eleanor's life that offer teachers interesting discussion topics regarding her political ability and her role in medieval Europe. This podcast engages with the difficulties Eleanor faced, including how these issues impacted her queenship and her decisions, and discusses some of her mistakes. Combined with the biography above, it offers a thorough understanding of Eleanor's life and rulership. Her relationship with her sons Richard and John is also discussed, helping students understand what role motherhood played in Eleanor's decision-making, but also how it worked as a political tool when it came to defending or protecting her queenship.
Eleanor in the context of the Crusades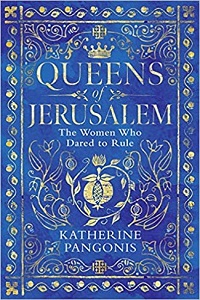 Queens of Jerusalem: The Women Who Dared to Rule
by Katherine Pangonis, published by W&N, (2021), 9781474614078
This book places Eleanor's role in the Crusades in a broad context, as well as engaging with queens who played a role in the governing of the Middle East during these unstable times. It also reveals the women's perseverance in terms of seizing power for themselves and making a name for themselves that would transcend generations. The chapter on Eleanor of Aquitaine in particular is fascinating, as it gives more information on her pursuit of greatness and how she was determined to mark history with her own actions. This is a superb book to use when discussing women's power in the Middle East and their roles in the Crusades.
You're Dead to Me: Eleanor of Aquitaine
by Greg Jenner, Gabby Storey and Rachel Parris, published by BBC Radio 4, (2022)
Listen to this podcast
Undressing Eleanor: Deconstructing the Layers of Eleanor of Aquitaine through Her Life, Legend, and Female Body
by Veronica Erdman, published by Columbia University, (2019)
Read this paper
Eleanor of Aquitaine: By the Wrath of God, Queen of England
by Alison Weir, published by Vintage, (2008), 9780099523550
Find this book
Dr Estelle Paranque is Assistant Professor in Early Modern History at the New College of the Humanities, part of the Northeastern University Global Network. She has published extensively on Elizabeth I of England, Catherine de Medici, the French kings and queen consorts and Anglo-French diplomatic relations. She is the author of Elizabeth I of England Through Valois Eyes: Power, Diplomacy and Representations in the reign of the queen, 1558–1588 (2019) and Blood, Fire, and Gold: Elizabeth I of England and her French rival Catherine de Medici (2022).

Text © Estelle Paranque, 2021-2023