How will these resources help you?
The civil rights movement is a significant part of both American and world history. After centuries of oppression, slavery and dehumanisation, Black Americans fought for their equal rights under the law in the United States. While the American Civil War ended slavery, it did not end discrimination and racism. The starting point in the fight for civil rights is difficult to determine, so the sources here focus on the early influencers in the civil rights movement, including W.E.B. Du Bois, Ida B. Wells and Mary White Ovington. Their early work paved the way for the now more recognisable figures such as Rosa Parks and Martin Luther King Jr. The sources cited may uncover uncomfortable truths about violence and discrimination, so you could discuss with students how the mistakes of the past should be heeded rather than perpetuated. Discuss enquiry questions such as: 'How important was W.E.B. Du Bois' role in the early years of the fight for civil rights?', 'How did mothers fight for what was right?' and 'How did acts of defiance change the course of history?'.
A starting point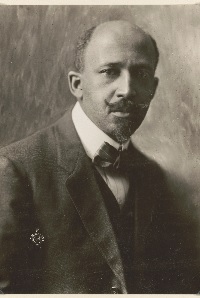 W.E.B. Du Bois
published by NAACP
This website offers an excellent background to W.E.B. Du Bois' activism. As the first Black American to earn a PhD from Harvard University, Du Bois dedicated his life to racial equality. He became a founder of the NAACP (National Association for the Advancement of Colored People) and was a leading intellectual in the early years of the civil rights movement. In 1910, he became The Crisis's editor, denouncing the reprehensible treatment of Black people, including extrajudicial lynchings. Du Bois brought attention to this unlawful practice which was widespread at the time. Students could discuss Du Bois' influence on the early years of the civil rights movement and how his intellectual insight proved invaluable in the fight for a more just society.
A case study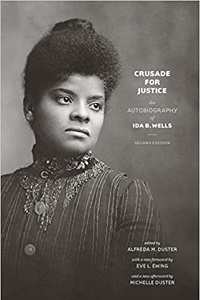 Crusade for Justice: The Autobiography of Ida B. Wells (Second Edition)
by Alfreda M. Duster, published by The University of Chicago Press, (2020), 9780226691428
Ida B. Wells was a mother, teacher, lecturer and journalist who worked tirelessly in the fight against laws that oppressed Black Americans. During her lifetime, she reported on the discrimination and egregious treatment of Black people, including racial victimisation, violence and lynching. She was a founding member of the NAACP in 1909 and dedicated her life to fighting for racial equality. This autobiography details her birth into slavery in 1862, even though the Emancipation Proclamation had been passed six months after her birth. This source highlights how early the civil rights movement started and the influencers who helped shape the movement.
A social reformer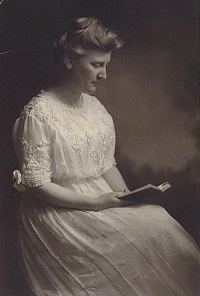 Mary White Ovington
published by NAACP
This source details Mary White Ovington's influence on women's suffrage and employment and housing reform in Manhattan's Black community. As a white activist, she joined African Americans in founding the NAACP and became its executive secretary in 1910. Class discussion could centre on how the struggle for Black civil rights was also fought by white people who dedicated their lives to social reform, voting rights for women and civil rights. Ovington's work exemplified a unified struggle that spanned race and gender.
Another case study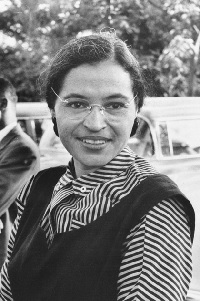 Rosa Parks: Pioneer of Civil Rights
by Academy of Achievement
This source offers a short biography of Rosa Parks and details her most notable achievements in her fight for civil rights. In her refusal to stand up when asked to give up her bus seat to a white person, she defied the law and she also changed the course of history by taking a stand against the oppression and injustice Black Americans suffered daily. Use this source with students, alongside the other sources provided, to challenge views on when the civil rights movement started. It is mooted that the modern civil rights movement began with Rosa Parks' passive refusal to stand up on the bus. Still, the sources provided demonstrate that this struggle started much earlier. However, Rosa Parks' defiance was a significant turning point in the injustice of racial segregation, ultimately culminating in the US Supreme Court ruling that segregation on public buses was unconstitutional. Her defiance and work also exemplified women's continuing influence in the fight for justice.
Up from Slavery
by Booker T. Washington, published by Penguin Random House, (1986), 9780140390513
Find this book
Ida B. Wells-Barnett
by Arlisha R. Norwood, published by National Women's History Museum, (2017)
Access this resource
Dr Estelle Paranque is Assistant Professor in Early Modern History at the New College of the Humanities, part of the Northeastern University Global Network. She has published extensively on Elizabeth I of England, Catherine de Medici, the French kings and queen consorts and Anglo-French diplomatic relations. She is the author of Elizabeth I of England Through Valois Eyes: Power, Diplomacy and Representations in the reign of the queen, 1558–1588 (2019) and Blood, Fire, and Gold: Elizabeth I of England and her French rival Catherine de Medici (2022).

Text © Estelle Paranque, 2021-2023