How can these resources help you?
Teachers may lack the resources or knowledge to teach democracy in the ancient world. Some feel it belongs with the classics and find it hard to relate to their students' life experiences. However, it is very useful to introduce looking at the development of democracy and the use of power into the KS3 curriculum: it links to several KS4 GCSE topics and fits with the study of world political history – especially the development of systems of government. The topic also supports the requirement to promote British values in the curriculum by helping students to understand their rights and responsibilities as members of a democracy in the UK.
A definition: democracy in ancient Greece and how it worked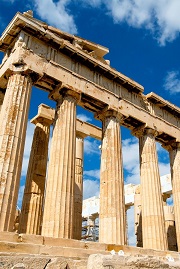 Democracy (Ancient Greece)
by the National Geographic Society, published by National Geographic Resource Library, (2019)
Democracy in ancient Greece served as one of the first forms of self-rule government in the ancient world. The system and ideas employed by the ancient Greeks had profound influences on how democracy developed, particularly in the modern western world. This short resource is an excellent description of the term 'democracy' and how it worked in the ancient world.
A deeper understanding of how democracy worked in the ancient world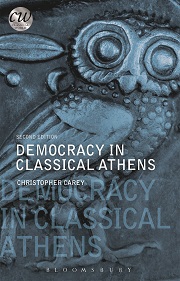 Democracy in Classical Athens
by Christopher Carey, published by Bloomsbury Academic (2nd edition), (2017), 9781474286367
This accessible and concise book traces the development of democracy in ancient Greece and explores its underlying principles. Carey assesses the ancient supporters and critics of the democratic system and their counterparts in the modern world. He also describes the main political sites and structures of democracy in ancient Greece.
Linking ancient democracy to modern democracies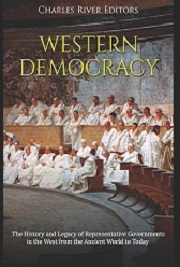 Western Democracy: The History and Legacy of Representative Governments in the West from the Ancient World to Today
by Charles River Editors, independently published, (2020), 9781654623845
Many ancient Greeks would not have recognised any of today's modern versions of democracy as being truly 'democratic'. For the Greeks, the key to democracy was active participation by the citizen body in all political aspects of life. With low election turnout rates and widespread disengagement with politics, it could be argued that democracy is dying in the modern world.
Rights and responsibilities in a modern democracy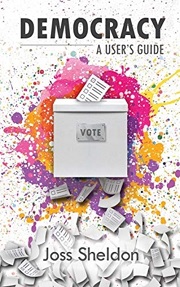 Democracy: A User's Guide
by Joss Sheldon, published by Rebel Books, (2020), 9781716792069
This book looks at what students will need to do if they wish to take part in the democratic process when they are older, usefully tying in the theory and history of democracies to their everyday lives. Sheldon explores present and past democratic organisations and societies, including Summerhill School, Spanish political party Podemos, tribal confederacies and workers guilds.
The Decline and Rise of Democracy: A Global History from Antiquity to Today
by David Stasavage, published by Princeton University Press, (2021), 9780691228976
Find this book
Against Demagogues: What Aristophanes Can Teach Us about the Perils of Populism and the Fate of Democracy (New Translations of the Acharnians and the Knights)
by Robert C. Bartlett, published by University of California Press, (2020), 9780520344105
Find this book
Control of the Laws in the Ancient Democracy at Athens
by Edwin Carawan, published by John Hopkins University Press, (2020), 9781421439495
Find this book
Christopher Terry is a former Head Teacher and former academic lead for Teaching and Learning in various British and International Schools, and he has been a teacher of History for 15 years. He works as an examiner and also delivers ITT History Teacher Training in the North West of England and Internationally. He also has been a specialist advisor to OFQUAL for History and has been recognised by the Historical Association as an outstanding practitioner.

Text © Christopher Terry, 2021.