How will these resources help you?
Charles I is often vilified, which makes the approach to teaching about him, his reign and his downfall difficult. Bad king and tyrant, or victim and martyr? It is challenging not to fall into quick moral judgements, yet there are always several sides to a story, as evidenced in these resources. Charles I's downfall deserves to be revisited using a variety of sources to allow students to make sense of this momentous event in British history. Charles' power struggle with Parliament, the evidence of his trial and his personal relationships are all important aspects to consider.
An overview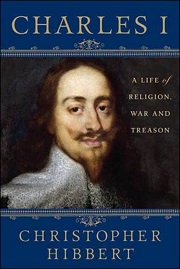 Charles I: A Life of Religion, War, and Treason (2nd edition)
by Christopher Hibbert, published by Palgrave, (2007), 9781403983787
This biography offers an overview of the life and reign of Charles I. It explores his childhood and the ways in which he was raised as a means of offering some explanation of what occurred later in his reign. His court, artistic patronage and family life are all covered. This is a great book to explore the many different aspects of Charles's life and reign, fostering an understanding of the man behind the king.
The primary sources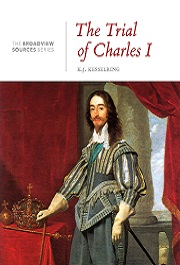 The Trial of Charles I
by K.J. Kesselring, published by Broadview Press, (2016), 9781554812912
This collection of primary sources is an invaluable teaching resource for studying the trial of Charles I. Kesselring gives a brief and useful introduction to recent debates among historians on how to interpret the trial and presents an exceptional selection of contemporaries' accounts and sources relating how they viewed the king's trial and how profoundly his death affected even the most radical. The reports of the king's own judges and the words of people who were directly involved in Charles's downfall are included. This book is useful for stimulating discussions on the nature of historical accounts, and how and why contrasting arguments and interpretations develop.
For further discussion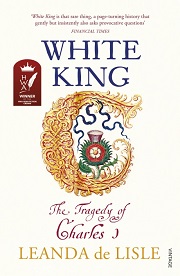 White King: The Tragedy of Charles I
by Leanda de Lisle, published by Vintage (Penguin), (2019), 9780099555278
This book delves into the British civil wars and explains how the monarchy was about to change at its very core – forever. De Lisle is loyal to the narrative and its sources, while depicting a man who was rather overwhelmed by the events unfolding before him. Combined with the other two books, this study would allow further discussion on the roles of populist politicians and religious fear at a time when a king truly believed in divine right and a strong monarchical authority.
Audiovisual clip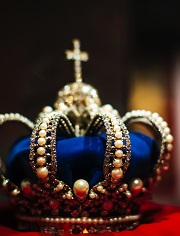 Charles I: Downfall of a King - Charles' Defeat
published by BBC, (2019)
A visual investigation into the king's defeat.
Charles I: An Abbreviated Life
by Mark Kishlansky, published by Penguin, (2018), 9780141987347
Find this book
A Royal Passion: The Turbulent Marriage of Charles I and Henrietta Maria
by Katie Whitaker, published by Weidenfeld and Nicolson (Hachette), (2011), 9780297860204
Find this book
Dr Estelle Paranque is Assistant Professor in Early Modern History at the New College of the Humanities, part of the Northeastern University Global Network. She has published extensively on Elizabeth I of England, Catherine de Medici, the French kings and queen consorts and Anglo-French diplomatic relations. She is the author of Elizabeth I of England Through Valois Eyes: Power, Diplomacy and Representations in the reign of the queen, 1558–1588 (2019) and Blood, Fire, and Gold: Elizabeth I of England and her French rival Catherine de Medici (2022).

Text © Estelle Paranque, 2021-2023