How will these resources help you?
The Tudor image of their defeated enemy, Richard III, exemplified by Shakespeare's infamous portrayal, still lingers in the British mind: the murderous, conniving 'hunchback' is an enduring image. However, to accept this at face value is to miss a great deal of what Richard's story has to offer. The recent discovery and reburial of the king's remains created a resurgence of interest in this tumultuous period, and there is a wealth of scholarship and ample interpretations of Richard's reign. How are students to decide which portrayals to believe and which to reject? These resources will help students weigh up the facts with a wider range of evidence and interpretations.
Finding Richard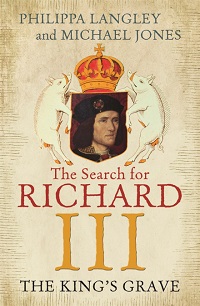 The Search for Richard III: The King's Grave
by Philippa Langley and Michael Jones, published by John Murray, (2014), 9781848548930
Langley led the search to find Richard's remains, and her book alternates chapter by chapter between the engaging story of the quest of discovery and Jones' compelling reassessment of Richard's reign. It is an excellent place to start to engage in the story and history of Richard III. (There is also a DVD documentary of the discovery, listed in the further reading.)
Evidencing Richard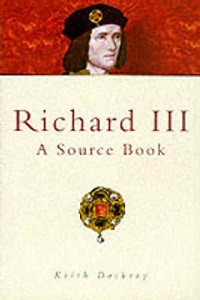 Richard III: A Source Book
by Keith Dockray, published by The History Press Ltd, (1997), 9780750914796
This excellent selection of primary-source material enables the reader to look at the man behind the myths and build a more realistic picture of Richard's reign. The extracts are grouped into themes that provide a comprehensive look at his life and rule, and there is an invaluable introduction on how to understand the key primary sources and the evolution of the Richard III narrative and his reputation.
Interpreting Richard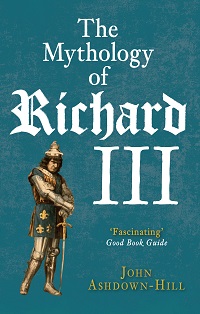 The Mythology of Richard III
by John Ashdown-Hill, published by Amberley Publishing, (2016), 9781445660103
Awarded an MBE for his key role in the rediscovery of Richard III, Ashdown-Hill is the historian who discovered Richard's mtDNA sequence in 2004. In this book, he draws on his extensive research to challenge the myths about Richard and to offer an alternative view. It also provides insight into the role of the historian and the challenges he faced. I like his conclusion: 'So it seems that the problem of the mythology of Richard III is ongoing. The task of dealing with it must pass into the hands of you, the readers. When you encounter the myths, please refer to the evidence presented here – or go in quest of new evidence – and do your best to bust them!'
Portraying Richard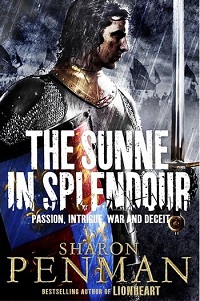 The Sunne in Splendour
by Sharon Penman, published by Pan Macmillan, (2014), 9781447247845
Penman's enthralling and richly researched historical fiction is a sympathetic portrait of Richard III, offering a compelling contrast to the Shakespearean depiction of Tudor propaganda. The novel follows Richard's story from an early age, with a strong focus on the ties of family, and portrays him as a man of firm principles who was ill at ease among the machinations of court.
Richard III: The King in the Carpark + Richard III: The Unseen Story (DVD
, published by Spirit Entertainment Ltd, (2013), B00CGXNVTQ
Find this DVD
Richard III: The Self-Made King
by Michael Hicks, published by Yale University Press, (2019), 9780300214291
Find this book
Richard III in the North
by M J Trow, published by Pen & Sword History, (2020), 9781526777171
Find this book
Richard III: Loyalty Binds Me
by Matthew Lewis, published by Amberley Publishing Ltd, (2020), 9781445699097
Find this book
Paul Martin is a specialist History author, editor and resource developer for UK secondary schools, a member and editor for the Historical Association, and a member of the Richard III Society. He has contributed to numerous series of resources for KS3–5 History, was series editor for Scholastic's new GCSE History revision guides and wrote and reviewed for Educake's new GCSE History online quizzes.

Text © Paul Martin, 2020.